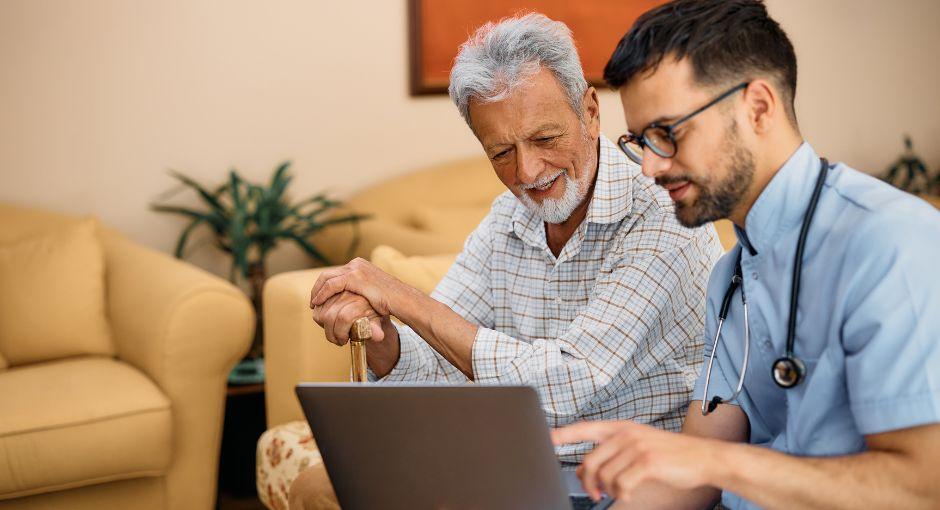 The vision of the Parkinson's Foundation is for all people to have access to quality Parkinson's disease (PD) care. Receiving quality PD care can help people with Parkinson's better manage PD symptoms and maximize quality of life.
Access to Parkinson's Care is Limited
One million Americans live with PD. The reality is that not every person with Parkinson's has access to a PD specialist.
Less than 17,000 neurologists practice in the in the U.S. (only 5,000 general neurologists).
660 movement disorders specialists practice in the U.S. and fewer than 10 practice in rural areas.
How We Are Increasing Access to Care
To increase access to PD care, we are making progress in five key care areas: 
1. Easier Parkinson's Diagnosis
Increase awareness of the early signs of Parkinson's and the challenges of getting an accurate diagnosis. We work to train more PD specialists through our fellowships for neurologists and nurse practitioners.
2. Utilizing Care
Help healthcare professionals apply patient-centered PD quality care. We do this through our Global Care Network, which distinguishes centers that offer the best PD care.
3. Access to Care
We are working to reduce barriers to care for populations of focus. We do this through training PD healthcare professionals who have the greatest reach and impact, and work with community partners to understand the needs and help reach these populations.
4.   Access to Support
We fund essential local programs and events through our community grants. We aim to reach all 50 states and host more Foundation-led education programs. Call our Helpline at 1-800-4PD-INFO (1-800-473-4636) to find your nearest wellness and education program.
5.   Access to Information
We connect people with PD and care partners to helpful educational materials based on their needs. We do this through ensuring PD information is available, useful and accessible to people with PD and their care community.
Care Initiatives
We believe in patient-centered quality care. This means that when it comes to PD care, the whole person should be treated, not just the disease.
Personalized treatment plans, complementary therapies, increased focus on mental health and understanding care partner strain to improve daily care should all be integral when it comes to Parkinson's care. Our care initiatives put the person with Parkinson's first.
Hospital Care Initiative
Each year in the U.S., nearly one-third of people with Parkinson's will be hospitalized — whether planned or an emergency. Hospitalizations put people with Parkinson's at increased risk for complications and longer lengths of stay when compared to those without PD. The Parkinson's Foundation Hospital Care Initiative aims to ensure people with PD are heard, valued and respected as partners in their own care.
LEARN MORE      Order or Download the Hospital Safety Guide
Palliative Care Initiative
Palliative care, also known as supportive care, addresses physical, social, emotional and spiritual needs to improve the quality of life for a person with Parkinson's and their family. Ideally, palliative care is provided from diagnosis through every stage of the disease. Our palliative care initiative has trained more than 800 health care professional team members across Centers of Excellence, which provide care to more than 70,000 people with PD.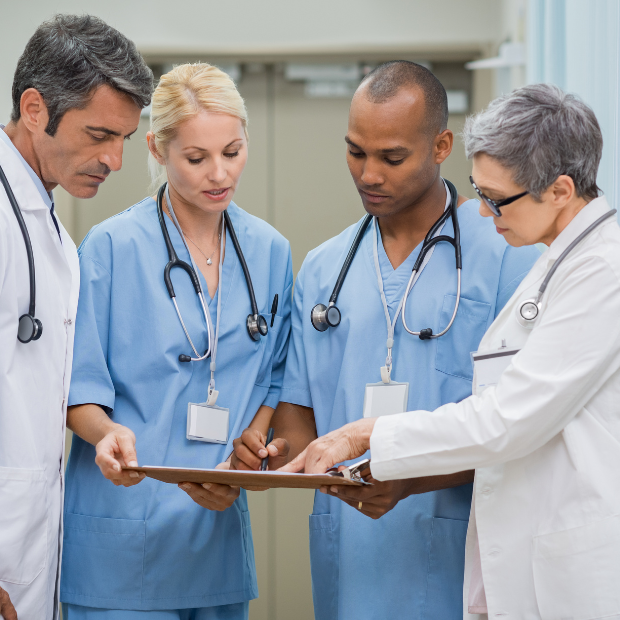 Finding Parkinson's Care
Our Global Care Network centers provide high-quality PD care. These centers close the gap between a diagnoses, comprehensive care and connecting you to vital information.