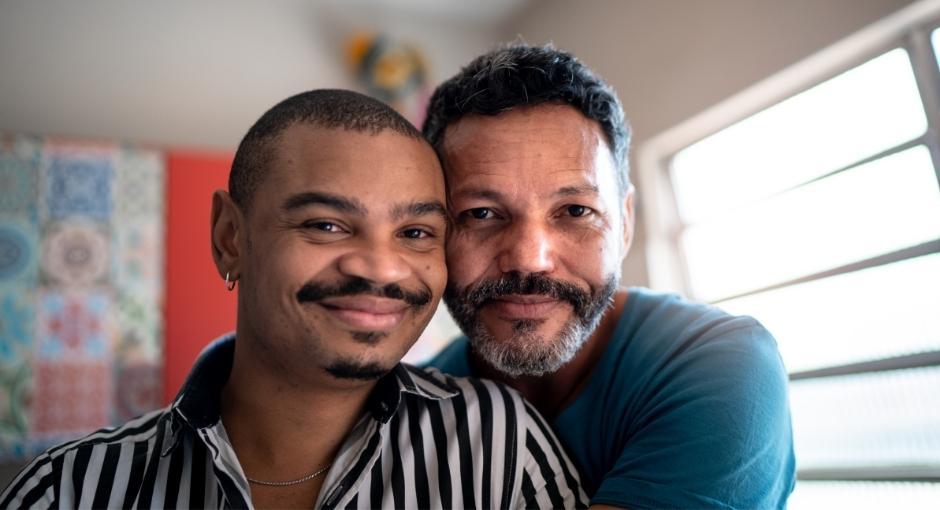 Many who identify as Lesbian, Gay, Bisexual, Transgender, Queer or Questioning plus other sexual identities (LGBTQ+) are more likely to experience social, healthcare and mental health barriers while seeking health care and treatment. When it comes to Parkinson's disease (PD), members of the LGBTQ+ community may face even more health care obstacles when it comes to care.
The LGBTQ+ community's PD related issues, including gaps for research, healthcare access and comprehensiveness, and providers' education has been under-researched. There are currently no reliable quality measures as to how many in the LGBTQ+ community are living with Parkinson's (to view proposed research, policy-making and educational directions for the LGBTQ+ PD community, see this study).
To improve treatment and access to care, there needs to be more representative efforts to include LGBTQ+ people in Parkinson's research and population studies.
Care Concerns and Obstacles
Stigma and discrimination against people in the LGBTQ+ community is an ongoing issue, and commonly hinders people in the community from seeking care for health issues, including Parkinson's.
It is common for most in the LGBTQ+ community to delay seeing medical professionals out of fear, discrimination based on sexual orientation or gender identity, or previous experiences. This can often hinder a Parkinson's diagnosis (along with many major disease, cancer and behavioral health-related diagnoses) and delay treatment.
LGBTQ+ people are also less likely to tell doctors if they are in a same-sex marriage or partnership out of the same fear. It is always a voluntary, personal choice to disclose your sexual orientation and/or gender identity to your healthcare providers. To some, disclosing such sensitive information is a big decision. Some people feel more comfortable discussing their medical conditions once they have disclosed their sexual orientation and/or gender identity with their doctor.
For healthcare professionals: knowing that your patient is willing to discuss their sexual orientation and/or gender identity means you have a certain level of trust, which will be helpful to facilitating the future care plan making along the way.
Working together with your care team leads to better quality of life when it comes to Parkinson's. Find a healthcare provider you can trust, one who makes you comfortable with disclosing your health concerns and PD symptoms. Choose a healthcare institution that is LGBTQ+ friendly — many centers place LGBTQ+ friendly signs as "visual affirming cues" to make you comfortable.
For all people with Parkinson's, it is important to disclose any other non-PD health-related issues to your care team. It is also vital to disclose sexual history when it comes to living with a sexually transmitted infection, Hepatitis C and/or HIV, as PD treatments may need to be finely adjusted with interdisciplinary care.
Stories from the LGBTQ+ PD Community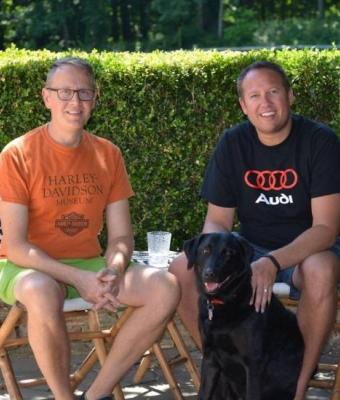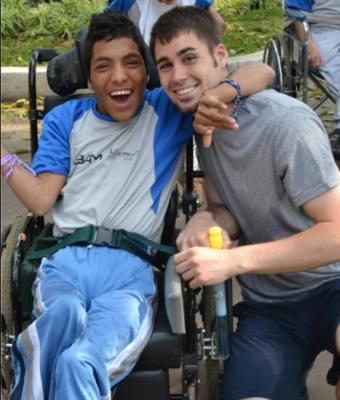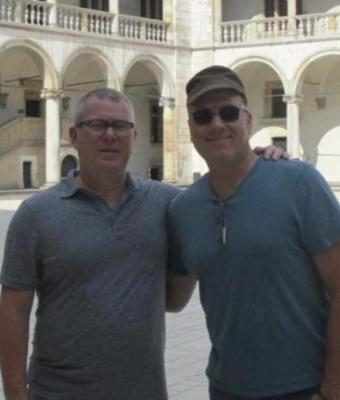 Research
Like most medical research, the LGBTQ+ community is underrepresented in Parkinson's research at all levels, including clinical, epidemiological (the study of a disease in a population), and translational.
Of the limited LGBTQ+ Parkinson's studies, little is currently known about the PD experience, care and treatment needs. Researchers have found that:
Discrimination and stigma are barriers to accessing care in traditional healthcare. This may hinder knowledge, diagnosis and involvement with multidisciplinary approaches to treatment.
33% of older members of the LGBTQ+ community reported experiencing stigma from their doctor, which led to general mistrust of the medical system.
"If you are uncomfortable with your current specialist, reach out to other providers who may be able to give LGBTQ+ customized care. Telemedicine allows most people to find the right provider now. Also, try to be active in participating in clinical research and trials. Don't be afraid to reveal who you are."

Chi-Ying Roy Lin, MD, MPH, Baylor College of Medicine

Raising Awareness: The LGBTQ+ Parkinson's Community Needs Better Care
Transgender with Parkinson's
A transgender person could face additional, unique challenges while navigating Parkinson's. Fifty percent of the transgender community reports being previously mistreated by medical providers.
Parkinson's symptoms such as a soft voice and stooped posture, or surgical treatments, such as deep brain stimulation (DBS), might affect self-perception and cause gender dysphoria.
A transgender person in a relationship often feels they have an additional barrier to disclosure their sexual orientation or gender identity to healthcare providers. Because of this, they are less likely to get major surgery (like DBS) that would require the support of a spouse/partner in the hospital.
While establishing Parkinson's care, transgender people might in the meantime have the need for other necessary care, such as gender-affirmation and vocal feminization therapies. A Parkinson's doctor might not be aware of these necessities, and not familiar with identifying the multidisciplinary care resources.
Hormones and Parkinson's
The role hormones play in Parkinson's, has not been well established. There is a substantial dearth in knowledge about it in transgender people with PD. Estrogen and testosterone can be given as medically necessary gender-affirming hormones to match transgender people's gender identity.
Do these hormones impact Parkinson's symptoms? At this point, testosterone has not been found to affect Parkinson's symptoms. The influence of estrogen on Parkinson's symptoms remains inconclusive.
In cis-gender (people who identify and whose gender corresponds with their birth sex) women, research has shown that estrogen can play a role in providing protective benefits, such as lessening certain symptoms. However, there is also a conflicting study that has shown that cis-gender women with PD could have more motor fluctuations than men, challenging the idea of estrogen's "protective effect" in PD.
Post-menopausal, cis-gender women with hormone therapy could instead have heightened risks for Parkinson's. Research on this in transgender people remains lacking. Studying this is important, as counseling a transgender person with Parkinson's to stop hormone therapy, which is crucial for gender-affirming, is quite different from discussing the same topic with a cis-gender woman.
If you are taking hormone treatment, let your PD doctor know. This information can help your care team tailor your PD medication dosages. When it comes to gender-affirming hormone therapy, we need more research to show if and how hormone therapy impacts PD symptoms.
Mental Health
The LGBTQ+ population experiences higher rates of depression, anxiety, isolation and body image issues compared to the general population. Stress and anxiety are often results of constantly feeling the need to hide your orientation and/or identity, fear of discrimination and experiencing stigma.
This highlights the importance of finding a PD doctor you can trust. Understanding your household structure and support system in the context of the LGBTQ+ community will often help your Parkinson's doctor work with you to establish an optimal care plan.
Anxiety and depression are also Parkinson's symptoms. Talk to your care team if you experience these non-movement symptoms. Work to prioritize your mental health and be vigilant in addressing these symptoms.
Social isolation is a serious issue for many members of the LGBTQ+ community, and especially those living with PD. LGBTQ+ people are more likely to be estranged or disconnected from their family. People with Parkinson's often isolate due to intrusive symptoms. If you're in the LGBTQ+ PD community, find a support system that works for you — find an exercise class, support group or other ways you can stay social.
People with Parkinson's often experience isolation. While people in the LGBTQ+ community may already have a more difficult time finding support, don't stop working towards building a support system that works for you.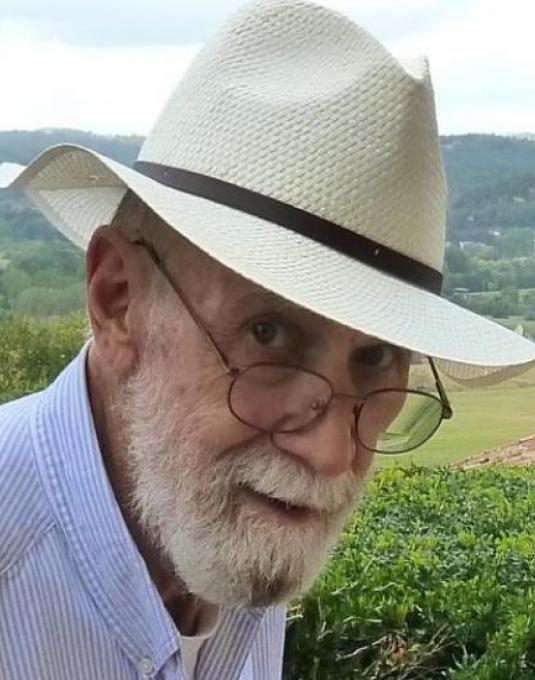 MY PD STORY: Ripley Hotch
You cannot be a caregiver successfully without being a caregiver for yourself.
Tips for the LGBTQ+ Parkinson's Community
Keep these tips in mind:
Find a Parkinson's doctor you trust. Not sure where to begin? Utilize the LGBTQ+ friendly Provider Directory by GLMA.
Prioritize your mental health. LGBTQ+ people are more likely to experience depression and anxiety, which are also PD symptoms. Find a counselor or any way to focus on your mental health that works for you.
Stay social. The desire to isolate may be compounded if you are LGBTQ+ and living with Parkinson's. Find a support group, exercise class or new hobby that brings joy — and keeps you connected to other people.
Engage in research. Help diversify research and enroll in a PD research study, like PD GENEration: Mapping the Future of Parkinson's.
Find a LGBTQ+ friendly healthcare institution. Many places provide LGBTQ-friendly language, or signs as "visual affirming cues" to make you comfortable.
Making an Impact
The Parkinson's Foundation believes in health equity for all in the Parkinson's community. We provide funding through community grants that help establish and strengthen LGBTQ+ Parkinson's programs across the nation.
The Foundation's community grant recipient "Parkinson's Pride: Engaging the LGBTQ+ Community" is a program that spans over 10 months designed to bring vital PD information to the LGBTQ+ community. It is hosted through the Beth Israel Deaconess Medical Center, a Parkinson's Foundation Center of Excellence.
LGBTQ+ PD Community
Find out how one program is addressing the significant challenge of social isolation that can come with a Parkinson's diagnosis for those in the LGBTQ+ community.
Resources
If you are in the LGBTQ+ community, check out Parkinson's Foundation and external tailored resources to help you address PD and feel empowered.
SAGE: advocacy and services for LGBTQ+ Elders
Gay and Lesbian Medical Association provides a directory of health care providers for those seeking LGBTQ+ friendly health professionals.
Coming Out to Your Doctor by the Human Rights Campaign
Call our Helpline at 1-800-4PD-INFO (1-800-473-4636) for answers to specific Parkinson's questions, local referrals and more.
Page reviewed by Dr. Chi-Ying (Roy) Lin, MPH, Assistant Professor at Baylor College of Medicine.