Black Community & Parkinson's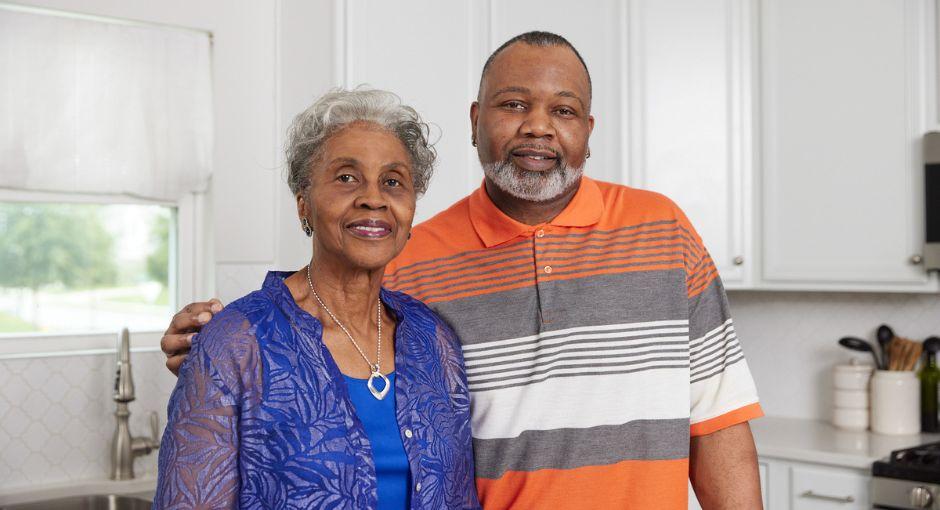 Black and African American people diagnosed with Parkinson's disease (PD) have unique experiences and needs when it comes to living with this disease. Many of the Black and African American members of the PD community often face health disparities, which can lead to decreased access to resources, care and research opportunities. 
The Parkinson's Foundation works to bring awareness to these disparities so we can make health care more accessible across the PD community, through reaching and supporting populations of focus, including those who identify as Black and African American. With information and awareness, all people with Parkinson's can be empowered to advocate for the care and quality of life they deserve.
Living with Parkinson's
An early Parkinson's diagnosis is the first step to getting PD symptoms under control and living well with the disease. Getting a PD diagnosis is commonly the first obstacle many Black people with PD experience.
Research shows that Black people with PD are diagnosed at a later disease stage than white people.
Research also shows that Black people are less likely to be diagnosed compared to other racial and ethnic groups. This is in large part due to Black communities being historically excluded in the healthcare system and research studies. Because of this, the full impact of the disease within the community is still unknown.
Since these factors can negatively influence health outcomes, it is important to be aware of the early sign of Parkinson's and speak to your doctor if you notice symptoms.
Tips for Living Well with Parkinson's
When you're ready, here are tips to help you start managing this disease early on: 
Find a specialist you trust. Ask your spouse or family member to accompany you to appointments.

Exercise. Physical activity helps maintain and improve mobility, flexibility, balance and non-movement symptoms such as depression. Find your Chapter for a list of local and free exercise and wellness classes.

Join a Parkinson's research study. Explore the different opportunities to get involved with PD research and consider becoming a research advocate.

Build your local support system. Finding a support group or spiritual advisor that works alongside you can help fight the isolation that can accompany Parkinson's.

Explore free resources. Find information and tools designed to help empower you.
For help building your Parkinson's care team, finding a specialist and exercise class near you, call our Helpline at 1-800-4PD-INFO (1-800-473-4636).
Stories from the Black PD Community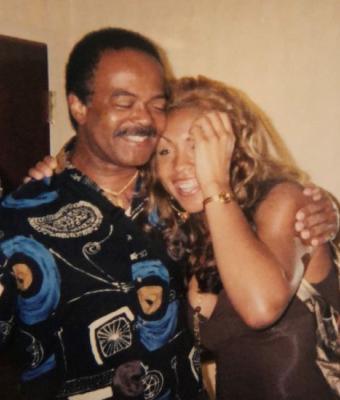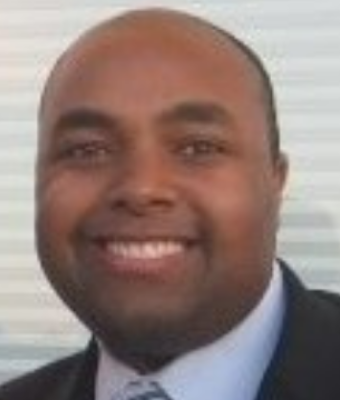 Care
Working with specialists who understand and treat Parkinson's can help better manage symptoms, reduce complications and improve overall quality of life. Black and African Americans with PD are often less likely to see a PD specialist due to limited access to quality care. Learn more about how to build your care team.
It can take time to build trust with your expert care team. Consider asking your spouse or a family member to attend doctors' appointments with you. They can assist you in communicating, taking notes and offering support as you build trust with your PD doctor. 
Addressing Mental Health 
Keep in mind that non-movement symptoms, like depression and anxiety, are symptoms of Parkinson's. Maintaining your emotional health will help you maintain your physical health. 
The cultural stigma associated with mental health challenges, the expectation that mental health symptoms should remain private, and the lack of culturally competent providers can make it difficult to access mental health services and support. You are not alone. There are different types of care professionals who can offer support including psychologists, psychiatrists, therapists, mental health counselors, social workers, as well as your neurologist or movement disorders specialist.
Find Expert Care Near You
For help building your Parkinson's care team and finding a specialist near you, call our Helpline at 1-800-4PD-INFO (1-800-473-4636).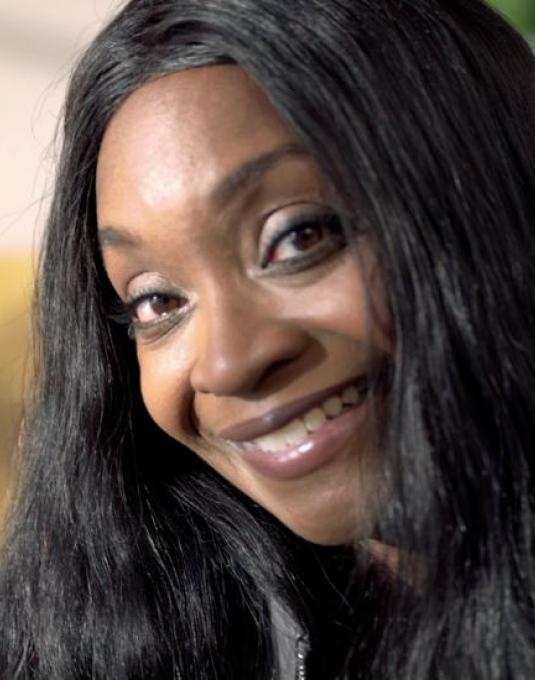 MY PD STORY: Tyaisha Blount-Dillon
Parkinson's stretches you. It can force you to do things that you never thought you'd have the ability to do. You just need to develop ways to fight through it. People may feel that they cannot improve, but I am living proof that you can.
Research
Black and African American people have been historically excluded from research and recruitment efforts. Financial burdens to participate, social factors including geographic location, and feelings of mistrust towards researchers and physicians stemming from a history of discriminatory and harmful practices have all contributed to the exclusion from research. 
No two people with PD are identical, which is why making research inclusive is critical to accelerating a Parkinson's breakthroughs. Through studying health disparities and prioritizing diversity among study participants, researchers can better understand how PD affects each population, leading to more accurate diagnoses and better outcomes for the entire community.
 
Through its genetics study, PD GENEration: Mapping the Future of Parkinson's Disease, the Parkinson's Foundation is working to increase diversity in genetics research and making genetic testing accessible to everyone with PD. The study offers free genetic counseling in English and Spanish, and participation can be in person or at home. Join the study.
Working with Morehouse School of Medicine to Diversify Genetic Data
With a shared value of improving health disparities that Black people with PD face, the Parkinson's Foundation partnered with Morehouse School of Medicine, making it the first historically Black institution of medicine to become a PD GENEration.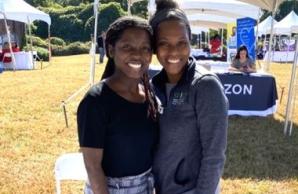 Join a Parkinson's research study today and explore our research advocate program to help make research more efficient and effective. The Parkinson's Foundation trains research advocates how to work alongside researchers and government partners to share experiences while advocating and informing key decisions about PD treatments and development. 
Building A Support Team
Living with a progressive disease can be overwhelming, and finding the support you deserve can take time. Remember that emotional well-being is individual to each person. Give yourself the opportunity to try different things as you find the wellness routine that works for you.
Do not underestimate the impact of a strong support network for you and your care partner. 
Telling family and friends about your PD diagnosis can be challenging, let alone sharing details about your symptoms and treatment plan. It is normal to have hesitations about opening up. However, sharing your feelings with your family and friends can provide opportunities for connection, comfort, understanding and support.
Consider joining a support group within the PD community. These groups can provide the opportunity to talk about shared experiences and can help prevent feelings of isolation. Support groups can also be particularly helpful in identifying educational materials, PD specialists, and other community resources. Call our Helpline at 1-800-4PD-INFO (1-800-473-4636) to find one near you. Staying connected with others in the PD community can relieve stress and lead to new friendships.
Making an Impact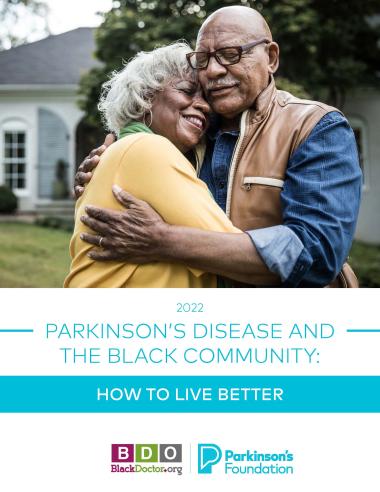 The Parkinson's Foundation works to remove barriers to care, make research more inclusive, and support populations of focus through information and resources. 
Community Grants Working Towards Change
The Foundation's community grant program funds programs that reach the Black and African American members of the PD community.
Looked Over, Left Behind: Black Americans Face Gaps in Parkinson's Care
This U.S. News & World Report article addresses the barriers to care and a lack of awareness about Parkinson's disease for the Black community.
Explore the story of one family and hear from PD doctors helping address this national disparity in care.