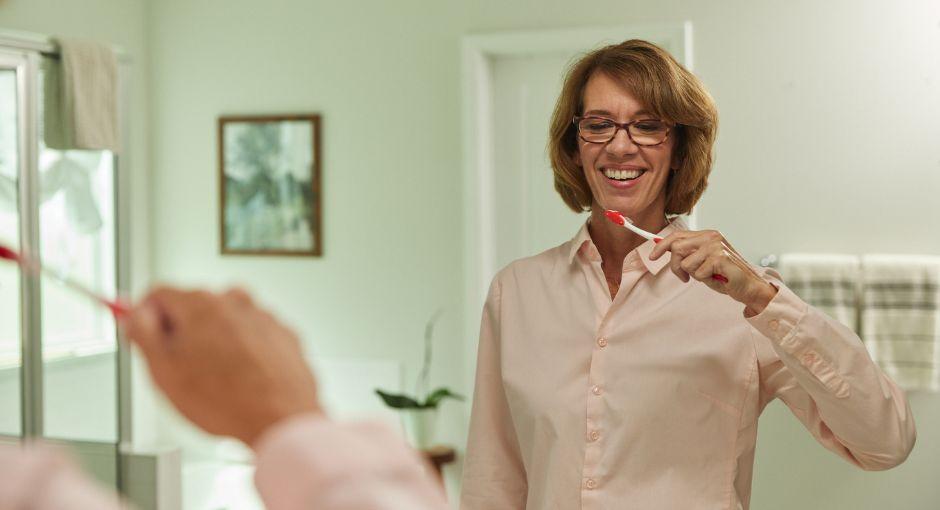 Maintaining dental health is important for people with Parkinson's disease (PD), as symptoms can complicate dental care. People living with PD can face serious consequences from oral ailments. Quickly addressing dental difficulties can help you continue to live well.
Dental Risks Related to Parkinson's
Knowing about these PD-related dental challenges can help prevent future complications.
Parkinson's can alter face and tongue muscle function, affecting speech and chewing. Missing teeth can further hinder those abilities and may contribute to depression and unhealthy dietary adjustments.
Swallowing problems can accompany Parkinson's. Healthy teeth allow less labored and more effective chewing. Poorly chewed food can increase the risk of choking and aspiration, which can contribute to life-threatening pneumonia.
Inflamed gums can signal periodontal disease, which destroys the bone supporting teeth. A cavity is a breeding ground for bacteria that can easily infiltrate the bloodstream and harm other parts of the body.
Infected teeth and gums can harbor bacteria that may infect devices, such as deep brain stimulation electrodes, prosthetic hips and knees, vascular stents and grafts.
PD-related rigidity, tremor and dyskinesia can make it hard to brush one's teeth. These symptoms can also cause cracked teeth, tooth wear, changes in the fit and wear of dentures and tooth grinding.
Symptoms such as fatigue, anxiety and tremor can make the commute to appointments, sitting still in the dentist's chair or opening the mouth wide challenging.
Too much saliva can lead to a fungal infection at the corners of the mouth. By contrast, too little saliva or dry mouth increases the risk of cavities.
Immune-Suppressing Medications
A suppressed immune system can allow the easy spread of bacterial infections. Some people with Parkinson's take immune-suppressing medications for unrelated diseases, such as rheumatoid arthritis. Others take clozapine for PD-related psychosis. These medicines can significantly reduce white blood cells, a natural defense against infections, increasing the risk for bacteria-causing dental diseases to spread elsewhere.
If you take a medicine with a warning to tell your doctor about infections, make sure to report cavities, loose teeth or inflamed gums.
Managing Parkinson's and Your Lifestyle
Parkinson's impacts many aspects of daily life. From diet and nutrition to mealtime and sexual health, don't miss these articles that can help you navigate Parkinson's.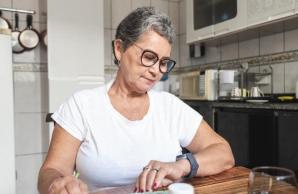 Tips for Preventing Dental Problems
Consistent dental maintenance helps prevent cavities and gum disease, but Parkinson's movement symptoms can sometimes interfere with maintaining oral hygiene.
Costs and Resources
The best way to control the cost of dental care is to prevent problems from developing. Regular care can help.
Portions of content provided by the Dental Lifeline Network.
Page reviewed by Dr. Bhavana Patel, Movement Disorders Neurologist at the University of Florida, a Parkinson's Foundation Center of Excellence.