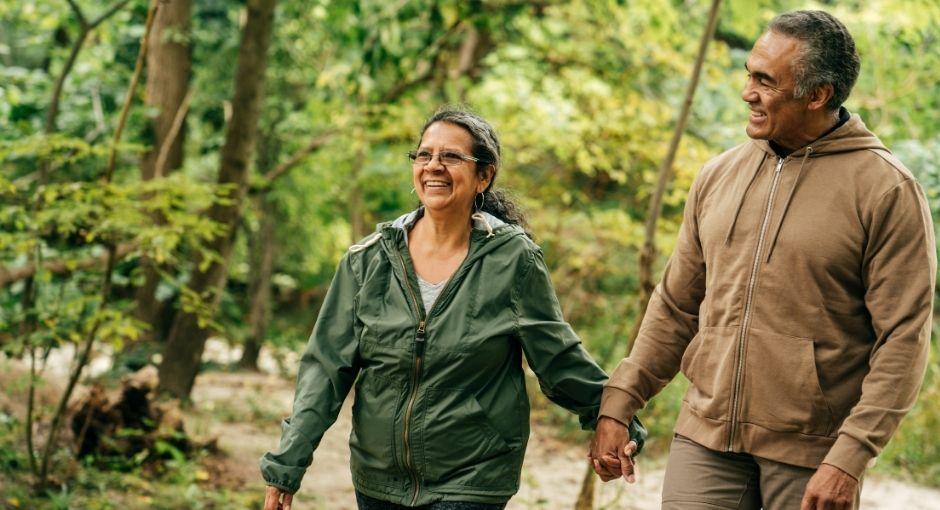 Living Better with Parkinson's Begins Today
Receiving a Parkinson's disease (PD) diagnosis can feel overwhelming. This life-changing news can leave you unsure of your next step. As you begin processing your emotions, which can be wide-ranging, it's important to know you are not alone. The Parkinson's Foundation is here for you at every stage of your journey. We offer the community, resources and advice to support you — and your family — as you begin to build a better life with Parkinson's disease.
Order your Newly Diagnosed Kit for Free
Welcome Hope
For some, a Parkinson's diagnosis comes as a relief; an explanation for previously unexplained symptoms. Others may be stunned, struggling with what the future may look like. Take time to understand how Parkinson's can impact you physically and how it can impact your mood and emotions. Taking control of the things you can will minimize stress and improve well-being.
5 Steps
These five steps, in any order, can help you begin to live well with PD.
Determine Your Goals
As you begin to build your life after a Parkinson's diagnosis, setting clear personal goals then acting on them can help you live well. Empower yourself by thinking about what is most meaningful to you, then work those activities into your routine. Don't try to do everything at once. Focus your energy where it best serves you.
Find a Parkinson's Expert
Finding a doctor who is an expert in Parkinson's disease can help you get the best possible care. Look for a neurologist, a doctor who works with brain and central nervous system conditions such as Parkinson's. When possible, a movement disorder specialist — a neurologist with additional training to treat people with Parkinson's at every stage of the disease — can be a key addition to a quality care team.

Neurologists with Parkinson's expertise and movement disorder specialists can often recommend other healthcare professionals who can help treat day-to-day challenges. A holistic, team-based care approach can help you live well with PD.
Find Someone to Talk To
Connection is vital to living well with Parkinson's. You are not alone. It is important to find someone you can talk to. Caring for your emotional health is as important as addressing your physical symptoms. A Parkinson's diagnosis can bring on a flood of emotions, including anger, grief and denial. Successfully navigating those feelings requires support. Be open and honest about your experience with PD.
Create Healthy Habits
A healthy diet and ample self-care are key to living well with Parkinson's. Good nutrition can improve medication delivery and plenty of rest improves mood.
Be Active
Mounting evidence shows that exercise is essential to managing Parkinson's disease. Creating a fitness routine soon after your diagnosis is key to living well. Regular physical activity can improve many PD symptoms and also offer a neuroprotective effect.