Volunteer
Our volunteers help us make life better for people with Parkinson's.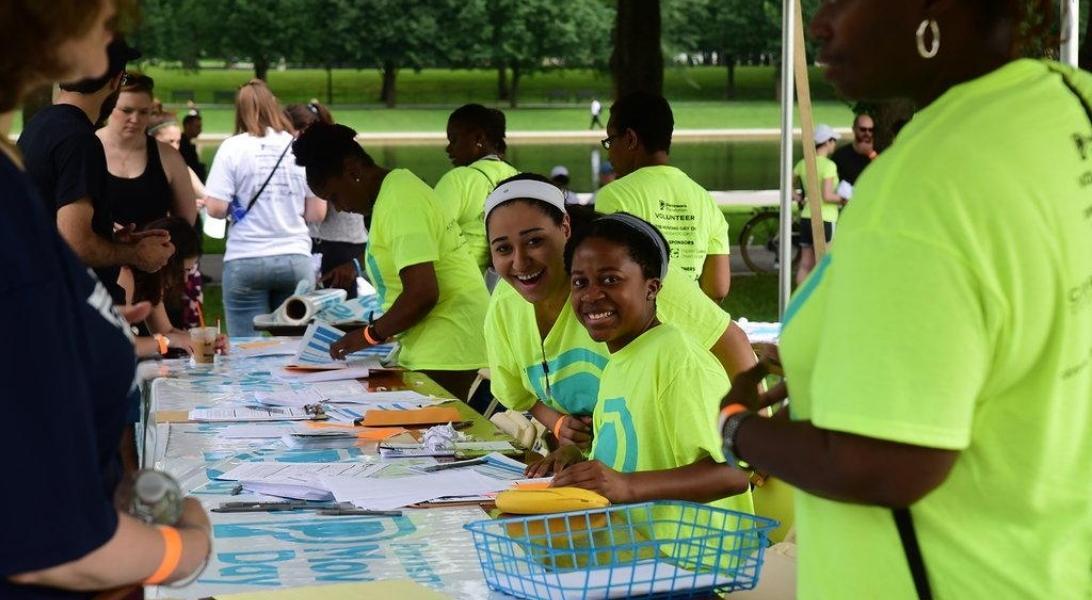 We rely on the energy, skill and passion of people like you to make life better for people with Parkinson's and advance research toward a cure. Explore the different opportunities to get involved and complete our volunteer interest form to make a difference.
Moving Day Walk
Get communities moving as a Moving Day planning committee member or event day volunteer.
Create Your Own Fundraiser
Create your own unique fundraiser and collect donations using our online platform or participate in an endurance event like a marathon.
Parkinson's Revolution
Join our annual indoor cycling event as a rider or event day volunteer to raise funds and awareness for the Parkinson's Foundation!
Matching Gifts & Workplace Giving
Maximize your volunteer impact by seeing if your employer offers volunteer grants.
Educate
Teach your peers and healthcare professionals about the Parkinson's Foundation's lifesaving Aware in Care hospitalization kit.
Applications for the Aware in Care Ambassadors program are currently closed.
Support educational events and seminars in your community as an event volunteer, panelist or presenter. Complete our volunteer interest form and select "Education Program Volunteer" to sign up.
Distribute Parkinson's Foundation educational materials to help raise PD awareness. Help connect people living with Parkinson's and local healthcare providers with valuable information and resources.
Simply fill out our Material Request Form. Once we receive your completed form, we will mail materials directly to your home.
Review applications for community-based grants that address unmet needs in the Parkinson's community, and visit grant recipients to evaluate programs.
Collaborate with scientists, industry leaders and government to improve research and teach others about clinical trials.

Applications for this program are currently closed.
Advise the Foundation throughout the development of programs and initiatives serving the Parkinson's community.

Applications for this program are currently closed.
Find a Chapter
Contact your local chapter to learn more about additional volunteer needs in your community.
National Volunteer Awards
Every year we are excited to recognize the accomplishments of our remarkable volunteers who help us make life better for people with Parkinson's. Meet our 2022 Volunteer Leadership Award recipients and find out how they are making a difference.