Finding A Cure
Parkinson's research can lead us to breakthroughs in treatment and care at any moment.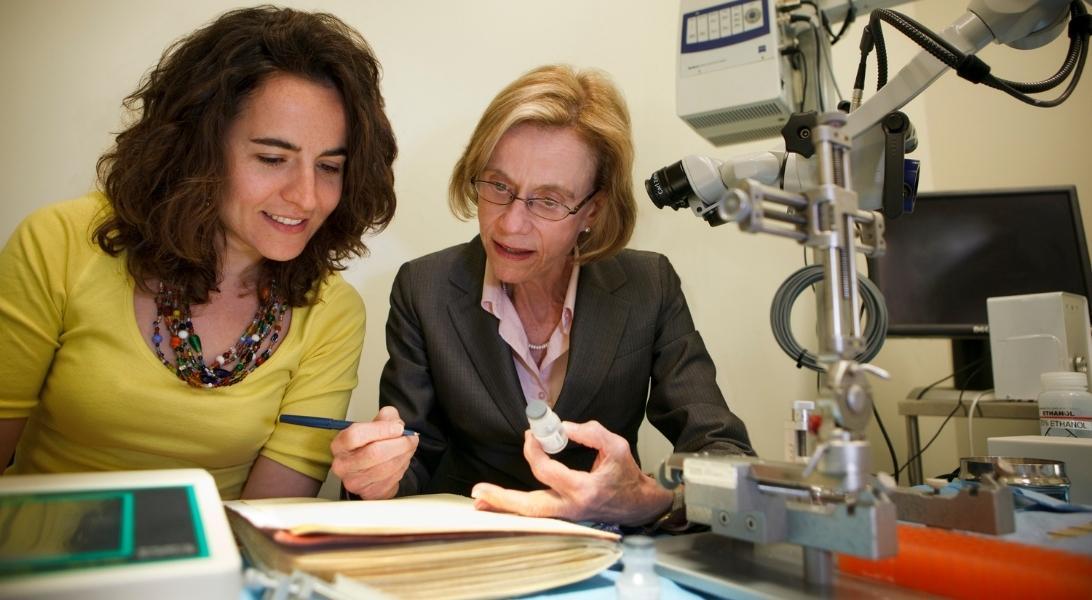 Breakthrough scientific research that improves care for everyone living with Parkinson's disease (PD) and builds the groundwork for a cure is at the heart of the Parkinson's Foundation mission.
Changing the Course of Parkinson's
As a world-leading Parkinson's research supporter since 1957, trailblazing discoveries — aimed at easing, curing and preventing the disease — drive us forward. While the cause of Parkinson's is still unknown, through a history of strategic research investments of more than $400 million, we steer transformative progress to help uncover the mystery of this disease.
Parkinson's Foundation research funding has led to breakthroughs, including:
The discovery of alpha-synuclein — the first gene associated with Parkinson's.
The first standard tools to measure Parkinson's progression — the Hoehn and Yahr scale.
Publishing the first double-blind clinical trial of carbidopa/levodopa (Sinemet®) in collaboration with Merck, Inc.
Developing the Unified Parkinson's Disease Rating Scale, now widely used in PD research and clinical trials.
The PD community continues to fuel the Foundation's growth. Support of the Reach Further initiative helps us boost investments in leading-edge PD research and allows us to build on 60 years of funding pioneering scientific progress, a legacy that includes:

Advancing PD research. We fund the brightest neuroscience investigators and work alongside our designated Global Care Network of top-ranking academic medical centers. Discover how we are strategically accelerating Parkinson's discoveries through our research priorities.
Improving quality of life. We drive research that leads to better health outcomes for all people who live with Parkinson's. Take a look at our key findings that have led to advances in care through our Parkinson's Outcomes Project.
Putting an end to Parkinson's. We find and fund the most promising pathways to improving treatments and ultimately, a cure. Explore our currently funded grants.
Uniting Research and the PD Community
We are committed to understanding Parkinson's from the perspective of the PD community, including people living with PD, those who care for them, researchers, healthcare professionals and research advocates.
With more than two decades of work in patient engagement that has impacted the lives of people affected by Parkinson's through prioritizing research, we match researchers with people in the PD community to help improve studies. Learn more about engaging in Parkinson's research.
Join the Fight Against Parkinson's
Support ground-breaking research, care and community outreach