People with PD
Tyaisha Blount-Dillon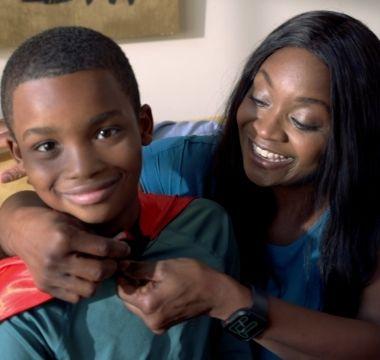 "I keep active so I can keep up with my son," said Tyaisha Blount-Dillon, a dedicated mom of 8-year-old William-Wallace and wife who is living with Young-Onset Parkinson's disease. "My husband and I enjoy going to my son's baseball games. I have a goal that if he is playing baseball in college, I am going to attend without using any assistive devices. I don't allow myself to imagine anything else."
In the near decade since Tyaisha was diagnosed at age 35, her determination to live a long, healthy life with Parkinson's disease (PD) has only strengthened. Today, Tyaisha helps and listens to others living with the disease, because she knows just how difficult getting a diagnosis can be. She hopes that her appearance in "Better Lives. Together." the Parkinson's Foundation public service announcement (PSA) will spread critically needed awareness to the millions of people who live with or love someone with PD.
"I hope that this video really informs everybody because when I didn't have a diagnosis is when I most used the Parkinson's Foundation," said Tyaisha. "The website offers so much information, and so many resources, like the Helpline, that are so empowering."
When Tyaisha was officially diagnosed in 2013, she had already forged a proactive path toward better health. She had spent nearly 10 years searching in vain for the cause of her debilitating symptoms, including extreme fatigue and painful muscle cramps (which she later found out was a form of dystonia common in Young-Onset PD). Her age and gender were not considered typical of PD, and as a Black woman experiencing bias in healthcare, finding proper medical care was that much more challenging.
"I was very athletic, and I still am, so my physique did not look like someone who was ill," said Tyaisha. "Doctors would tell me that I wasn't sick, but why would I tell them I was having trouble walking if nothing was wrong? Doctors did not believe me, and I could not find any medical support."
Tyaisha did her best to push through her mounting pain and fatigue. Ultimately, after experiencing a heartbreaking pregnancy loss prior to her pregnancy with William-Wallace, she knew she had to be even more aggressive in finding out what was wrong.
"There was a point in 2010 where I could barely walk. I was lethargic and I didn't know what was wrong," said Tyaisha. "My brain was not coming together properly with my body."
Relying on her research and what she remembered from her physical therapy courses in college, Tyaisha designed an exercise regimen for herself. She hired a personal trainer and set out to eat healthier. "I was walking better and getting stronger," she said.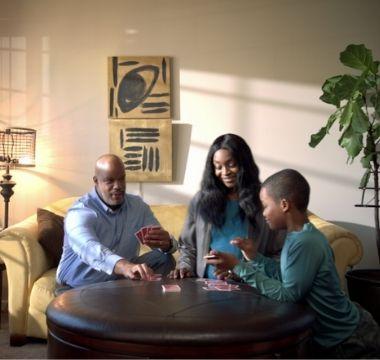 She became pregnant again, unwavering in her dream of being a healthy, active and involved mom. "I kind of had to put myself in a position to fight, because I knew this was not the end for me," she said.
Tyaisha's pregnancy with William Wallace also created a sense of urgency for her healthcare team to find a diagnosis. She eventually found a doctor she trusted. "He had the patience and the understanding I was looking for in a provider," said Tyaisha.
After undergoing several neurological tests, Tyaisha's care team finally arrived at a Parkinson's diagnosis. With a newly prescribed course of medications, her health continued to improve.
She gave birth to a healthy son, William-Wallace, who follows his mom's active example. "I demonstrate to him that every day is a new day," she said. "If I had a bad day yesterday, I forget about it and start over."
While Tyaisha's journey with PD has included ups and downs, she has continued to find new ways to adapt. She shifted from a high-stress full time job to self-employment. She underwent deep brain stimulation (DBS) surgery to help control her movement symptoms when her son was just six years old. She continues to stay active every day, whether gardening, working out with her trainer or playing with her son.
"Parkinson's stretches you — it can force you to do things that you never thought you would be able to do," said Tyaisha. "You just need to develop ways to fight through it. People may feel that they cannot improve, but I am living proof that you can."
Watch our "Better Lives. Together." public service announcement
More Stories
from the Parkinson's community