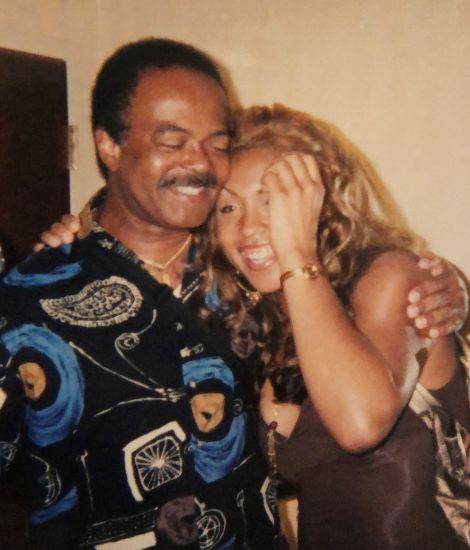 Care Partners
Christina Weaver Jackson
From day one, I have been the quintessential Daddy's girl. From our annual visit to the auto show, to weekly trips to get hot fresh Krispy Kreme donuts after church, to our "daddy-daughter" trips to foreign countries (Paris for Father's Day was my favorite!), my dad and I always had a special bond. We had a lot of fun at every phase of my life! Growing into adulthood, as I was settling into my career and had started dating my now husband, I was looking forward to seeing the manifestation of the next phase of that special bond.
And then we got the news. The smaller ailments that had been affecting my dad — a lazy eye that he was able to address with laser treatment, a slight hunching of his back as he walked which he was able to address with physical therapy — were symptoms of something much greater, and frankly, much scarier: Parkinson's disease (PD).  
When we received his diagnosis, I didn't know much about Parkinson's beyond its most famous patients — Marty McFly (Michael J. Fox) and Muhammad Ali. My initial research left me with more questions than answers. The disease progresses at a different pace for everyone, and we don't know why. There are prescription medications and surgical treatments, but the efficacy and side effects vary. All I could do was pray and hope for the best for my dad.
Unfortunately, my dad's Parkinson's progressed relatively quickly. He went from living independently to needing full-time care seemingly overnight, and it has affected him physically and cognitively.
We still have a special bond, but it looks far different than I had expected. Our last trip together was in 2017 — to my wedding in Florence, Italy — where he was able to walk me down the aisle. He has since lost the ability to walk. He gave a heartwarming and hilarious speech at the wedding — my dad has quite the sense of humor — that I replay from time to time to hear his voice. He has since lost the ability to talk. We aren't eating Krispy Kreme donuts anymore. My dad has lost the ability to swallow. My 4-year-old son King, who affectionately calls my dad "Papi," gives him fist bumps, which are pretty much the only physical movement he can still make. 
It has been hard to watch what Parkinson's has done to my dad, but it has motivated me to support the Parkinson's Foundation so that others have a better experience in the future, and so one day, no one has to deal with this disease anymore.
You can help us end Parkinson's disease. Get involved today.
More Stories
from the Parkinson's community