Advancing Research
Partnering with Morehouse School of Medicine to Diversify Genetic Data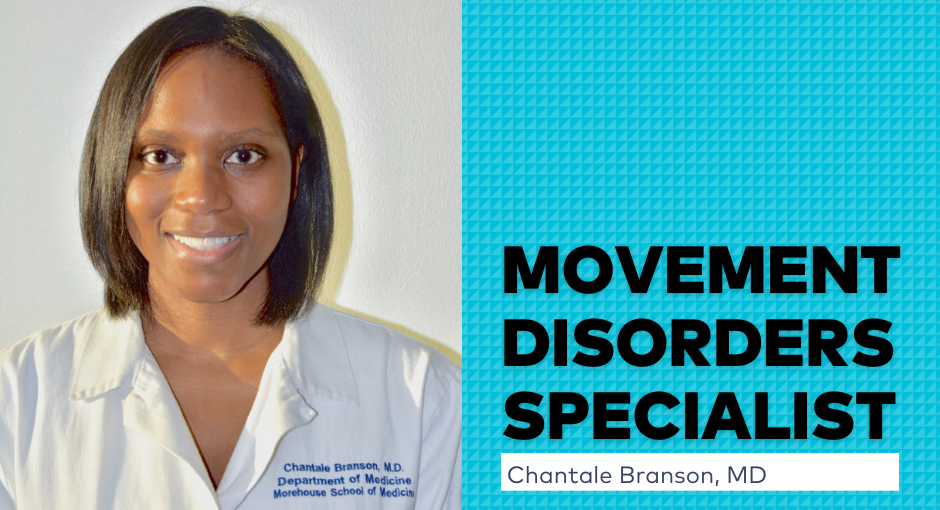 Chantale Branson, MD, is the first-ever movement disorders specialist — a neurologist with specialized training — to work at Morehouse School of Medicine in Atlanta, GA. In addition to treating and helping people with Parkinson's disease (PD), she is committed to improving the health disparities that Black and African American individuals face in the PD community.
Under Dr. Branson's direction, Morehouse is the first historically Black institution of medicine to become a PD GENEration: Mapping the Future of Parkinson's Disease research site. Every research site works alongside the Parkinson's Foundation to offer genetic testing and counseling to people with PD, in English or Spanish, at no cost.
"We have a very diverse group of people who are participating," Dr. Branson said. "We want to encourage more community members to take part in the study so they can improve their disease management, learn more about potential implications for their family, be connected with relevant PD trials and impact the future development of improved treatments — for themselves and future generations."
Pioneering Change
To date, Morehouse has enrolled the most Black and African American participants for PD GENEration, which is on its way to reaching its 1,000 participant goal for this demographic.
The global genetics initiative is designed to be inclusive and accessible to populations of focus, which are groups of people in need of increased access to care, resources and research efforts. A common misconception surrounding Parkinson's is that it only impacts older white men. Black and African American people with Parkinson's are often:
Diagnosed at a lower rate than white people with the disease.
Diagnosed later in disease progression, once symptoms considerably impact day-to-day living.
Dr. Branson has dedicated her career to helping improve these statistics for the Black community over time. "At Morehouse, we work to provide that missing connection between having a provider or physician who represents you, who looks like you, to participate and be involved in your care," she said.
Before Morehouse, Dr. Branson tirelessly worked to develop the first movement disorders clinic at Grady Hospital — the largest public hospital in Georgia and the tenth largest in the U.S. that provides care to all, including those without healthcare insurance and those with incomes below the federal poverty level.
Acknowledging History to Create Change
Today there are numerous regulations in place set to ensure clinical trials follow ethical practices, but this was not always the case. "Due to the historical issues and in regard to race in the United States, research has not been very common within the community, particularly within different diseases such as the Parkinson's disease and neurological disorders," said Dr. Branson.
The notorious Tuskegee study that was reported nearly 50 years ago, where researchers withheld detrimental treatments from hundreds of Black men in Alabama for decades, is still top of mind when it comes to distrust in medicine and research among Black and African Americans.
Dr. Branson also references the story of Henrietta Lacks, a Black woman who died of cervical cancer in 1951. Tissue samples of her cancerous cells were given to a researcher and shared with others without Henrietta's knowledge or informed consent — a historical lesson that is now a staple of medical ethics. Known today as HeLa cells, these cells remain a vital tool in disease research due to their ability to endure and replicate in the laboratory.
Openly discussing these and the other historical wrongs of medical and research communities, as well as reminding patients of the safeguards in place that help protect them in research studies are cornerstones for how Dr. Branson practices medicine. "Sometimes patients may have preconceived notions or ideas about the clinical research history within the Black community. Having that conversation about understanding the past in order to discuss the present is very important," said Dr. Branson.
Diversity is Essential to Finding a Cure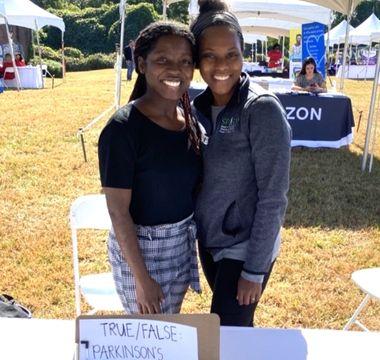 No two people with Parkinson's are identical, which is why ensuring diversity and inclusivity in Parkinson's research is critical to accelerating breakthroughs towards a cure. Diversity in research accelerates the rate that researchers can better understand PD and drives better outcomes for the entire PD community.
Populations of focus — including Black and African Americans, Latinos, women and others — are adversely affected by health disparities, underrepresented in, and historically excluded from, research. These populations also receive less care. Because of this, the full impact of the disease within these communities is still unknown. The shared value of helping populations of focus find quality Parkinson's care is shared by the Parkinson's Foundation and Morehouse — and presented itself through PD GENEration.
"The partnership aims to make each unit testing and counseling more accessible for Black and African American people with Parkinson's disease and by doing so we hope to have a significant impact on improving clinical outcomes and increasing research participation," said Dr. Branson.
Together, the Parkinson's Foundation and Morehouse formed a two-way partnership. "Working alongside Morehouse has allowed us to tailor and elevate our reach on a local level and ultimately, help us utilize these successes to further our reach on a national scale," said Amasi Kumeh Director, Research Partnerships at the Parkinson's Foundation.
PD GENEration at Work

All PD GENEration participants are provided a genetic test and counseling at no cost. Afterward, participants are encouraged to review their results with their PD doctor.
"Everyone has been very excited to participate in this particular study," said Dr. Branson. "I want to encourage community members to take part in PD GENEration, so they can improve their disease management, learn more about their family's risk of Parkinson's disease potentially be connected to clinical trials and impact the development of improved treatments and medication for generations to come."
In the coming year, the Parkinson's Foundation will work alongside Morehouse to create new tools for the Black PD community, and host in-person events for the greater Atlanta area and beyond. "Working with Morehouse allows us to better learn how to reach the black and African American community and help make life better for everyone with Parkinson's and their family members. We hope to utilize everything we learn through this partnership to make inclusivity and diversity a cornerstone to all Foundation research initiatives," said Amasi.
Learn More