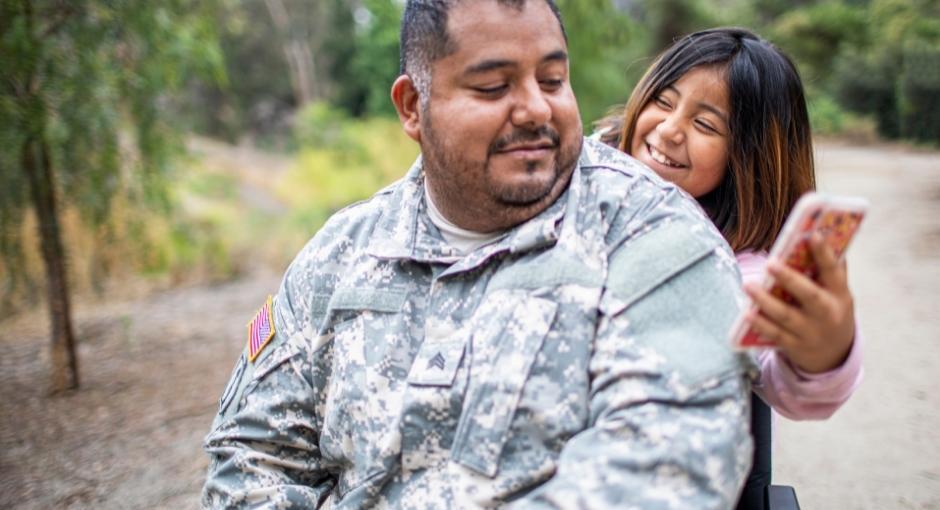 Many U.S. military veterans with Parkinson's disease (PD) have access to specialized medical care and financial assistance through the U.S. Department of Veterans Affairs (VA).
The Veterans Benefits Administration (VBA) offers a wide variety of benefits and services to veterans. Eligibility for most VA benefits is based upon discharge from active military service other than dishonorable conditions. Active military service means full-time service, other than active duty for training, as a member of the Army, Navy, Air Force, Marine Corps or Coast Guard. Veterans who served in the Reserves or National Guard may also qualify for VA benefits depending on active duty status.
To learn more about VA Benefits visit the VA webpage on Benefits.
Veterans Financial Aid Programs
Veterans Pension
The Veterans Pension program provides monthly payments to wartime veterans who meet certain age or disability requirements, and who have income and net worth within certain limits. To check eligibility visit the VA webpage: Eligibility for Veterans Pension.
VA Aid and Attendance benefits and Housebound allowance
VA Aid and Attendance or Housebound benefits provide monthly payments added to the amount of a monthly VA pension for qualified Veterans and survivors. If you need help with daily activities or you are housebound, find out if you qualify using the VA webpage: VA Aid and Attendance benefits and Housebound allowance.
VA Health Care for Veterans
VA Health Benefits include all the necessary inpatient hospital care and outpatient services to promote, preserve or restore your health. VA medical facilities provide a wide range of services including surgery, critical care, mental health, orthopedics, pharmacy, radiology and physical therapy. The VA offers a wide array of additional health and financial benefits and services to veterans. To learn more, visit the VA webpage: Health Care.
Service-Connected Disabilities
Disability compensation is a monetary benefit paid to veterans who are determined by the VA to be disabled by an injury or illness that was incurred or aggravated during active military service.
Apply for VA benefits
Call the VA's toll-free hotline at 877-222-8387, Monday-Friday 8 a.m. to 8 p.m. ET.
It is important to always work with an accredited representative or agent. Federal law prohibits attorneys and others from charging a fee to assist with the VA application.
Additional Veterans Resources
Veterans of Foreign Wars USA (VFW) is an advocacy organization that offers pro-bono representation to veterans when benefits or entitlements are needed or denied. A modest grant is also available for qualifying basic life needs through the Unmet Needs program. Learn more at www.vfw.org.
Disabled American Veterans (DAV) assists veterans in maximizing benefits and may also provide support to getting rides to appointments at no cost. Learn more at www.dav.org.
Healthcare for Elderly Veterans
In addition to the Aid and Attendance benefit, elderly veterans may be eligible for U.S. Department of Veterans Affairs (VA) Health Benefits, including necessary inpatient hospital care and outpatient services. Eligibility requirements vary.
Geriatrics care is health care for older Veterans with complex needs. Extended Care (also known as long-term care) is a program for veterans of all ages who need daily support and assistance.
Based on specific eligibility requirements, older veterans can receive geriatric and long-term care programs at home, at VA medical centers or in the community. These benefits may or may not be free and may still require veterans to cover their own copayments for care. To learn more, visit the VA webpage: Geriatrics and Extended Care.
Information and services can change. Please check the VA websites listed above for the most accurate and up-to-date information.