Caring for a Veteran with Parkinson's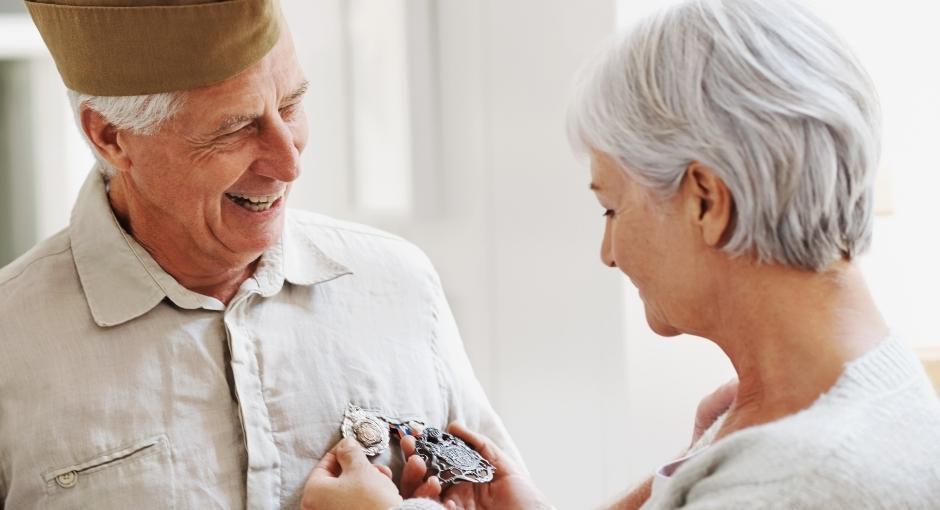 Parkinson's disease (PD) is a progressive disease, meaning that it changes over time. As a care partner, your involvement will also change along the way. While the Parkinson's Foundation has care partner resources and information, when your loved one with Parkinson's is a veteran, you may also have access to U.S. Department of Veterans Affairs (VA) resources that can provide assistance.
Parkinson's Foundation Care Partner Resources
As a care partner, you do not have to face this disease alone. Parkinson's Foundation resources are always available to help you:
VA Care Partner Resources
The VA offers resources specifically created for care partners:
For more information on the different VA benefit programs and care options for your loved one, visit the VA website.
Know the Signs of Depression
Depression is a non-movement symptom of Parkinson's, along with anxiety and apathy, and can be a side effect of Parkinson's medication. Know the symptoms of depression for both you and your loved one. Do not delay in seeking support or professional counseling. Talk to your doctor, depression is often treatable.
Keep contact information for a psychiatrist/therapist, Parkinson's Foundation Helpline 1-800-4PD-INFO (473-4636) and the Veterans Crisis Line (1-800-273-8255, press 1 or text to 838255) and other emergency phone numbers nearby.
Learn more about non-movement symptoms of Parkinson's.
Be Prepared for a Hospitalization
Every person living with Parkinson's should be prepared for a possible hospitalization ― whether planned or unplanned. Hospitalization can be especially stressful for a veteran with PD and caregivers. Often, care partners become the care advocate, ensuring your loved one receives their medication on time.
Contact the veteran's movement disorder specialist or treating neurologist to make them aware of the hospitalization and ask him/her to contact the hospital neurologist to discuss the treatment plan.
We recommend filling out the Parkinson's Foundation Medication Form ― save it and print it for easy access.
Aware in Care Kit
Each kit is filled with useful tools and information to help a person with Parkinson's during the next hospital visit.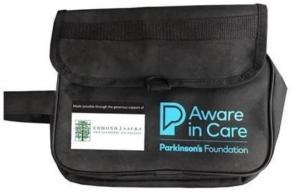 Get Answers to Your Parkinson's Questions
Call the Parkinson's Foundation Helpline at 1-800-4PD-INFO (1-800-473-4636) for answers to your Parkinson's questions. Helpline specialists can provide you with current disease information, medical issues including symptoms and treatments and referrals to health professionals and community resources for local support.