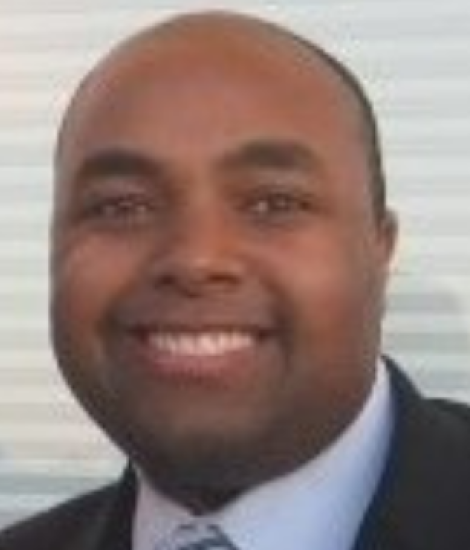 Health Professionals
Charles Harris
As a professional health liaison, Charles Harris has dedicated his career to helping people navigate complex health challenges like Parkinson's disease (PD). He has recently channeled his devotion to patient-and-family-centered care into his new roles as Advisory Board member for the Parkinson's Foundation and Mid-Atlantic campaign chair for the Reach Further campaign.
Throughout his career, Charles has worked closely with people diagnosed with Parkinson's and their family members. He is often the first person to talk with patients and families about care needs and helps connect them with support resources.
"I have encouraged people with Parkinson's to reach out to the Parkinson's Foundation for support, for information, education, and simply to know that they are not alone," said Charles. "I also encourage care partners to make proactive steps, educate themselves and obtain as much support as they can."
Driven by his passion to help those facing Parkinson's, Charles will work to inspire his community to support Reach Further's ambitious goals: raising an additional $30 million over four years to accelerate Parkinson's research and increase access to healthcare and quality-of-life programs.
"My background educationally is in psychology, so I've always been a people person, and have wanted to help people feel empowered to make decisions that are best for them and for their loved ones when it comes to health care and support," said Charles. "I am so glad to have the opportunity to bring this experience to my role with the Parkinson's Foundation and Reach Further."
Charles, a resident of Washington, D.C., is also passionate about healthcare access, especially in underserved regions and communities. In his city, he describes having a "wealth of healthcare access."
Charles said, "I come from a family that educated me on the importance of good health care. Not everyone has that privilege. Just 40 to 60 miles from D.C., like across the border in the Appalachian regions of West Virginia, you are in a health care desert."
Reach Further aims to address disparities in attaining top-quality neurocognitive care and support for people with Parkinson's. At present, the delivery of comprehensive Parkinson's resources in the United States is not easily accessible outside of the Parkinson's Foundation Global Care Network. The campaign aspires to provide better, more attainable care to the one million Americans living with Parkinson's. It will expand the Global Care Network by 25 percent to areas where little or no comprehensive care currently exists, with a particular emphasis on underserved and hard-to-reach areas.
"PD is not an easy diagnosis to hear or to maneuver, but it is maneuverable," said Charles. "I want people with PD and their loved ones to know that the Parkinson's Foundation is here for everyone on this journey."
Help Us Reach Further. Donate and check our campaign progress at Parkinson.org/Reach or call the Helpline at 1-800-4PD-INFO (73-4636).
More Stories
from the Parkinson's community