Traveling with Parkinson's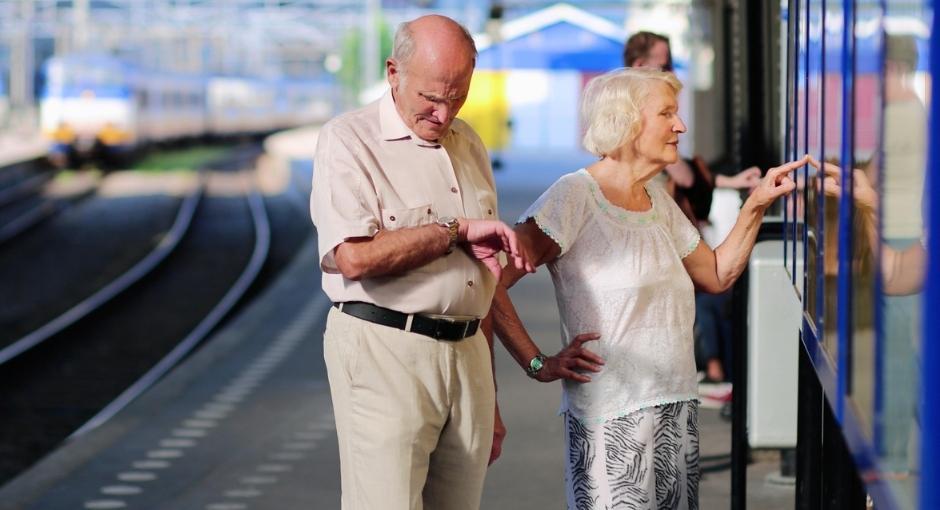 Advance preparation is the key to a satisfying trip. With a little preplanning, people living with Parkinson's disease (PD) can relax and enjoy the pleasures of travel. Break the trip into specific categories and questions to make preparation manageable.
Plan Ahead
Ask your neurologist to give you the name of a doctor in the area you'll be traveling.
Call the Parkinson's Foundation Helpline at 1-800-4PD-INFO (1-800-473-4636) to find out if there are local Parkinson's resources (such as exercise classes and support groups) in the area you are visiting.
Plan to rest the day before your trip and the day (or day after) you arrive.
For additional tips, listen to our Traveling with Parkinson's Disease podcast.
Manage Medication
Bring your Parkinson's Hospital kit with you when traveling. If you do not have one, order or download the kit and its printable components online or by calling the Helpline at 1-800-4PD-INFO (473-4636) in the planning stage of your trip.
Carry all medications in original bottles, with the name of the drug and your doctor's name on the label.
Bring a copy of your prescriptions (generic and non-generic names) and medication regimen, including your physician's name and contact information. This printable medication schedule can help.
Keep all your medications, for your entire trip, with you in your carry-on bag; include snacks, water or juice to take with medications. Pack some extras in case you are delayed or your supply is lost.
Continue to take your medications as prescribed if changing time zones, with the same intervals between doses. Consider wearing two watches: current time and time at home.
Pack Wisely
Pack efficiently to ease the challenges of travel. Make an essential checklist in advance.
Gather passports, tickets, money and special items.
Put complete outfits together including socks, undergarments and shoes. Include Parkinson's-friendly clothing and accessories, such as wrinkle-free items with elastic waistbands, pull-overs or button-free closures to simplify dressing.
Pack toiletries in a compartment-type bag that can hang on the back of a door for easy access.
Add a name label to your assistive equipment, such as a walker, cane or walking stick, before packing.
COVID-19 Precautions
Check your travel carrier and destination's COVID-19 vaccination and testing requirements ahead of time.
Wash your hands often, have hand sanitizer and masks easily accessible.
Be flexible as travel policies may change during your trip.
Foreign Travel
Bring your passport. All American citizens require a passport to visit foreign destinations and to re-enter the U.S.
Check your medical insurance policy to be sure that you are adequately covered wherever you are going. Be aware of services provided (or not provided) in other countries.
Transportation
Does each mode of transportation offer the accessibility you need or extra time to board? Request special assistance at the time you make your reservations and notify the carrier of your PD diagnosis and any mobility issues.
Request wheelchair or electric cart service within terminals if necessary. Your bags will be handled too.
Check-in early.
Take advantage of early boarding privileges and if necessary, special accommodations to get to your seat.
Ask for an aisle seat, as close as possible to the bathroom.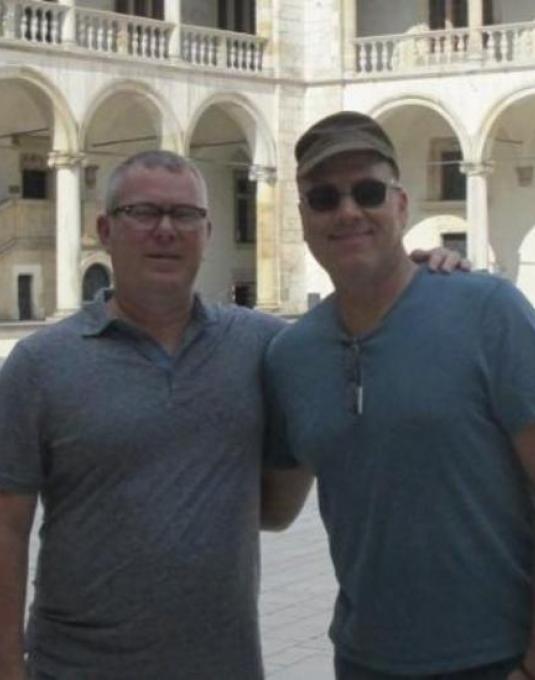 MY PD STORY: Tom Graffeo
I strongly encourage everyone to get involved in their local chapter or take advantage of the online events and educational resources available to you.
Hotels
Most hotels offer special accommodations at no extra charge, such as shower seats. If you use a wheelchair or other mobility aid, confirm that your hotel room is wheelchair accessible and request a room near the elevator. Call ahead to ensure you have an accessible room.
General Reminders
Plan to see fewer sites and enjoy them more.
Give yourself extra time for everything.
Where possible, book tickets online to avoid entrance lines.
Continue to take your medications as prescribed if changing time zones.
Now that you have done the work, relax and enjoy your trip!
Page reviewed by Dr. Tracy Tholanikunnel, Assistant Professor of Movement Disorders at the University of Florida, a Parkinson's Foundation Center of Excellence.