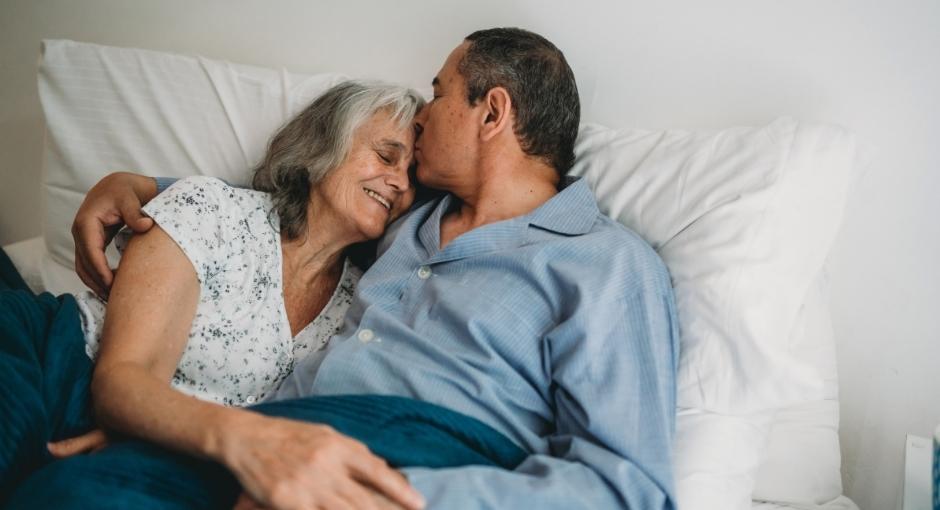 In women, Parkinson's may impact libido (the desire to have sex) more than performance. Do not hesitate to address libido and other changes to female sexual health with your gynecologist.
How can Parkinson's influence female sexual health?
There have been no reported issues with fertility, conception or with the birthing process in women with PD.
Women with PD have a lower rate of cesarean section and a lower rate of miscarriage compared to the average American woman.
Taking levodopa during pregnancy has not been shown to have negative effects on the development of the fetus. However, taking amantadine has shown negative effects on fetal development.
The onset of PD during the perimenopausal years of hormone fluctuations can be particularly challenging because hot flashes and drenching sweat could be part of the wearing-off phenomena as well as just part of the normal symptoms of being perimenopausal.
It is important to work with a gynecologist and a neurologist to best combine hormone replacement therapy and Parkinson's medications.
Pregnancy & Parkinson's
About 400 women under the age of 50 are diagnosed with Parkinson's disease (PD) in the U.S each year. It is unknown how many become pregnant.
Understanding how Parkinson's may affect pregnancy and fertility can help expectant mothers navigate this new and exciting time.
Fertility
There have been no reported issues with fertility, conception or with the birthing process in women with PD. One recent review article concluded that in women with PD there was:
a lower rate of cesarean section compared to the average American woman
a lower rate of miscarriage compared to the average rate
Pregnancy & PD Symptoms
Pregnancy may cause changes in Parkinson's symptoms. Consult with your neurologist if you are experiencing worsening or sudden changes to your PD symptoms during pregnancy.
Pregnancy & PD Medications
Treatment with medications is often recommended for people living with PD, even during pregnancy. About half of women with PD who become pregnant will have worsening of their symptoms, and this risk is much higher in those who do not take any anti-parkinsonian medications. There are no standardized or placebo-controlled studies to prove safety of anti-parkinsonian medication during pregnancy.
Breastfeeding with PD
Breastfeeding while taking PD medications is typically not advised, because so little is known about secretion of these drugs into breast milk. Levodopa, amantadine, entacapone and tolcapone are excreted in breast milk and the potential effects on the infant are largely unknown.
Levodopa and dopamine agonists may suppress lactation, but despite this, some women have successfully breastfed while on these medications.
Research on PD & Pregnancy
Even though Parkinson's is less common in women, especially of childbearing age, it certainly does occur. Women in this group are an underrepresented population. There have been no formal clinical trials conducted regarding PD and pregnancy, as pregnant women are largely excluded from medication and treatment trials due to fear of effects on the fetus.
Having more data and knowledge about pregnancy and PD may improve quality of life for people with PD who are of childbearing age. Collecting this data would help medical professionals develop guidelines for giving the best care during pregnancy.
Page reviewed by Dr. Tracy Tholanikunnel, Assistant Professor of Movement Disorders at the University of Florida, a Parkinson's Foundation Center of Excellence.