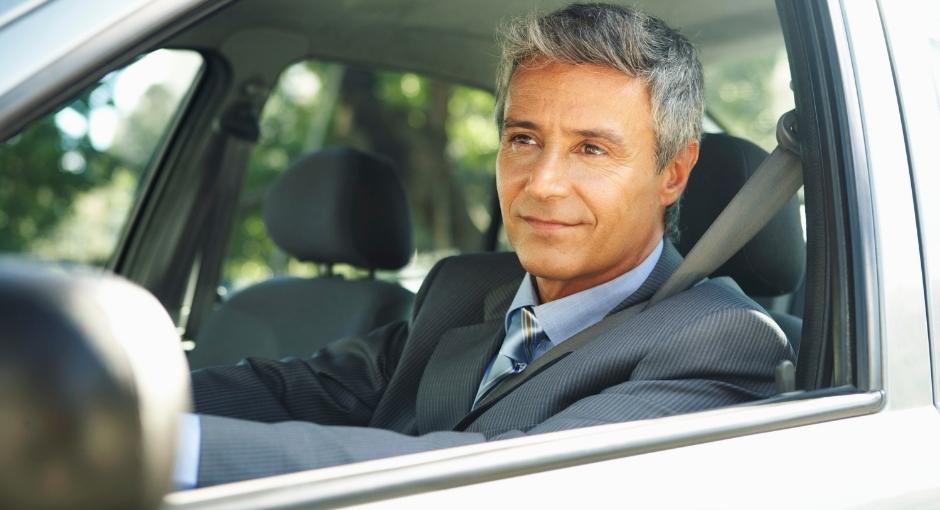 Driving allows personal freedom, control and independence. Many people with Parkinson's disease (PD) continue to drive safely long after their diagnosis.
While Parkinson's progression and medication side effects may affect a person's driving ability, the diagnosis alone does not tell the whole story. The ability to drive with Parkinson's depends on a person's specific symptoms, as well as the presence of other age-related changes.
Though Parkinson's may present driving challenges, there are many ways to maintain independence. If you are facing driving challenges, the below information can help you take control of your transportation needs.
How can Parkinson's affect my driving?
Driving is a complex skill. Parkinson's-related physical, emotional and mental changes may affect your ability to drive safely.
Parkinson's can cause your arms, hands or legs to shake even when you are relaxed. PD can also make it harder for you to keep your balance or start to move when you have been still.
You may not be able to:

React quickly to a road hazard.
Turn the steering wheel, push down on the gas pedal or brake as quickly as you may need or with precision.

Depth perception can affect your ability to change lanes, park, etc.
Changes to cognition may affect your ability to process all the complex actions that occur in order to drive safely.
Many Parkinson's medicines can also reduce your ability to drive safely. Common medications — including carbidopa/levodopa (Sinemet), amantadine, dopamine agonists and anticholinergics — may produce side effects such as sleepiness, dizziness, blurred vision and confusion. Not everyone experiences these side effects, and they may be decreased by simple medication adjustments.
Can I still drive with PD?
The ability to drive with Parkinson's depends largely on your individual circumstances. Driving with PD tends to be safest in the early stages of the disease. Taking medications that control your symptoms can also improve your driving ability and staying active can help you keep the muscle strength you need to drive.
How do I know if I can drive safely?
It may be difficult to determine when, or if, you should limit your driving. Resources are available to help you better understand your own driving ability:
Ask a trusted friend or family member for honest input about your driving skills.
Take a driving assessment. Here's how:
Assessments are available through your local DMV.
Your doctor also may recommend a Driving Rehabilitation Specialist's (DRS) assessment. These professionals give on- and off-road tests to see if, and how, PD affects your driving. The specialist may offer driving skill improvement training if you can still drive safely. Call the Association for Driver Rehabilitation Specialists at 866-672-9466, check the directory for a DRS near you, or ask your doctor for a referral to a DRS.
What can I do if I have to reduce my driving?
If you must cut back on or give up your driving, you can still maintain your independence. Consult these driving alternatives to help identify which form of transportation best suits you:
Take public transportation such as a bus, subway or train. Bus passes are often offered for a reduced fee to the elderly and people living with disabilities. Call your local public transportation office to get information on discounts and find out what routes to take.
Take a taxi or car service, especially for quick or spontaneous errands. There are many apps you can download to your smartphone to request transportation.
Ask family and friends to drive you. One person may be willing to take you to the grocery store weekly and another might volunteer to pick up your medications from the pharmacy.
Ask about the ability of van service if you live in an independent or assisted living facility. Many facilities offer this service to take residents to appointments. Be sure to reserve this service in advance.
Check for alternative transportation options with your local city/town government and the local community center. Special shuttle or van services may be available for people with disabilities.
Contact your local religious organization to find out if they have a committee of volunteers who drive community members to different destinations.
Who can help with transportation?
Many services are available to help you locate transportation in your area. Consult these organizations to get started:
Learn More
Watch the DriveWise® program videos: Driving with Parkinson's 1 and Driving with Parkinson's 2, produced by Beth Israel Deaconess Medical Center, a Parkinson's Foundation Center of Excellence. Ask about any similar programs at hospitals, driving schools, rehabilitation facilities and state motor vehicle departments in your area.
Page reviewed by Dr. Bhavana Patel, Movement Disorders Neurologist at the University of Florida, a Parkinson's Foundation Center of Excellence.