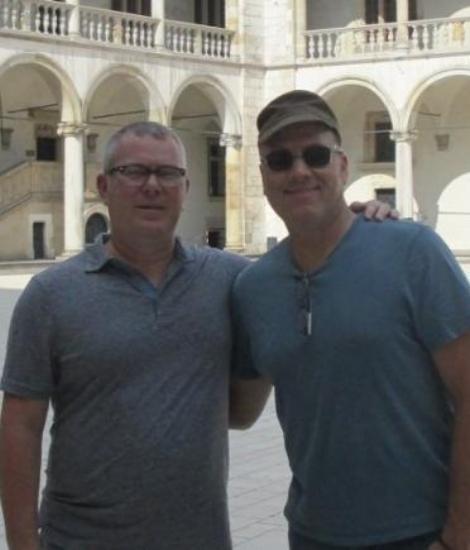 Care Partners
Tom Graffeo
My involvement with Parkinson's disease (PD) goes back to the summer of 2006 when my partner was diagnosed at the age of 43 as having young-onset PD. 
It was quite a shock to us at the time. We had only been together for a year. As we left the doctor's office, I asked him what he needed from me.
"If you're going to leave, leave now, don't wait," he said. "I will understand."
Well, here we are 15 years later. He didn't get rid of me that easily. 
Not to say the disease has not presented its challenges and anxieties over the years, but we are fortunate to have so many options available to us that help us cope with the stress and the challenges.
Being active has helped him slow the progression and we travel all the time!
We are both very involved in the Parkinson's Foundation Great Lakes Chapter and stay connected in all that they do.  I strongly encourage everyone to get involved in their local chapter or take advantage of the online events and educational resources available to you.
More Stories
from the Parkinson's community