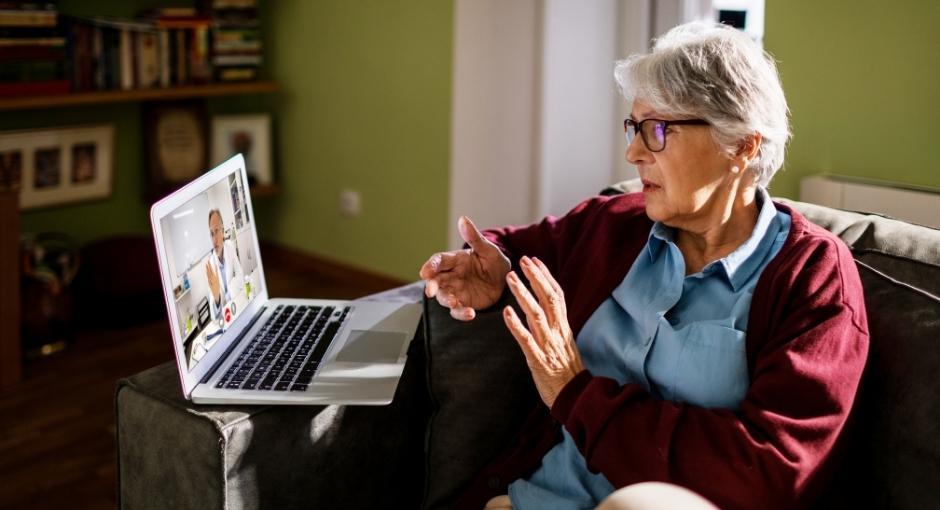 The Parkinson's Foundation hosted two surveys on how people with Parkinson's disease (PD) felt about telehealth services. The first survey was done after the COVID-19 pandemic began in 2020. The second survey was completed one year later to see if feelings about telehealth had changed. The survey is titled: Attitudes towards telehealth services among people living with Parkinson's disease: a survey study.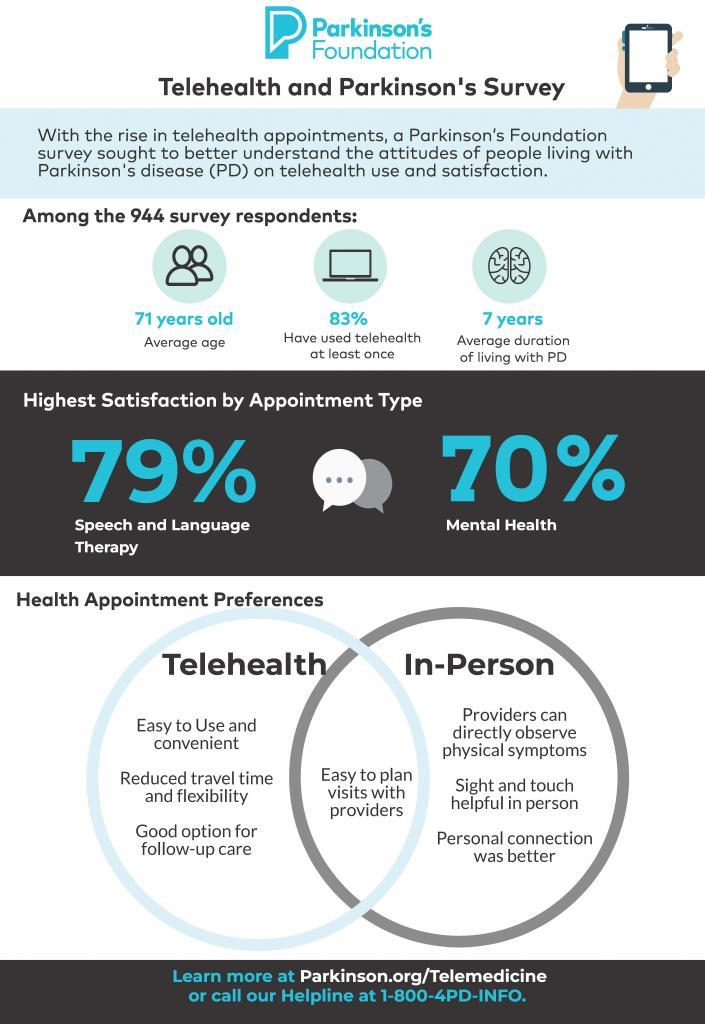 About the Study
This study took place between June 2020 and July 2021 and reached 994 people living with PD. This study was conducted in collaboration with Columbia University Medical Center, a Parkinson's Foundation Center of Excellence. A person living with PD helped to review this study to make sure that it was relevant to the PD community.
Key Highlights
These findings are unique to this study and may not apply to all people with PD.
Telehealth use continued to grow during the COVID-19 pandemic.
Respondents felt that quality of care was similar for telehealth and in-person visits.
People living with PD were most satisfied with two telehealth services: mental health and speech language pathology appointments.
For some people living with PD, travel to medical appointments is difficult. Telehealth helped people attend an appointment with their doctor.
Top Take Away
In the past two years, telehealth was successful for many health services. People living with PD had different preferences for telehealth and in-person visits. This depended on the type of service. Telehealth should stay an option after the pandemic is over.
Get Involved
Join the Parkinson's Foundation Surveys initiative to make sure your voice is heard!