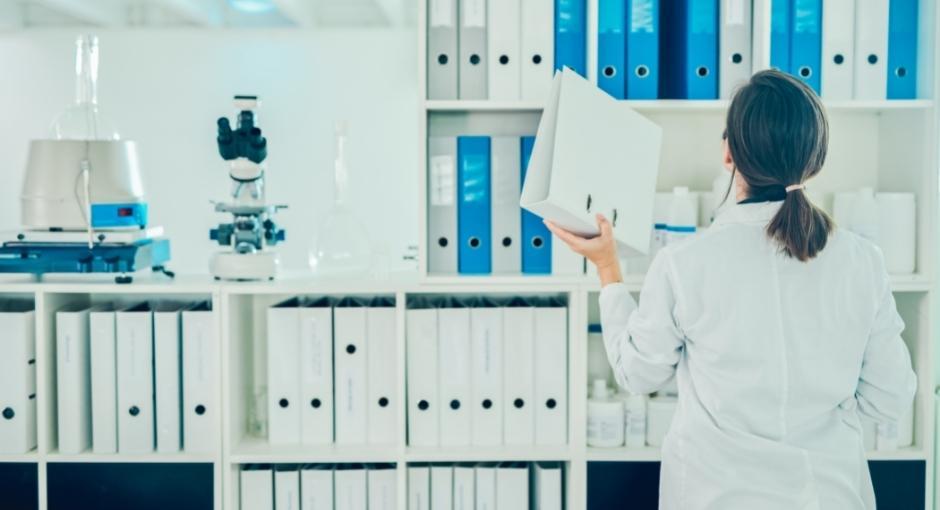 The Parkinson's Outcomes Project captures the broadest and most inclusive patient demographics ever assembled in a Parkinson's disease (PD) clinical study. Studying data from people with Parkinson's who receive expert care at a Center of Excellence, helps the Foundation identify with ever-increasing precision exactly which factors lead to better outcomes for all people with Parkinson's.
The charts below show what kind of data the study is continuously tracking and reflect information collected from 2009 to December 2018:
Parkinson's Outcomes Project Participants Over Time
The Parkinson's Foundation has consistently funded the study, increasing enrollment to more than 13,000 participants. Together, participants along with their doctors fill out a data collection form that tracks symptoms, lifestyle and overall quality of life.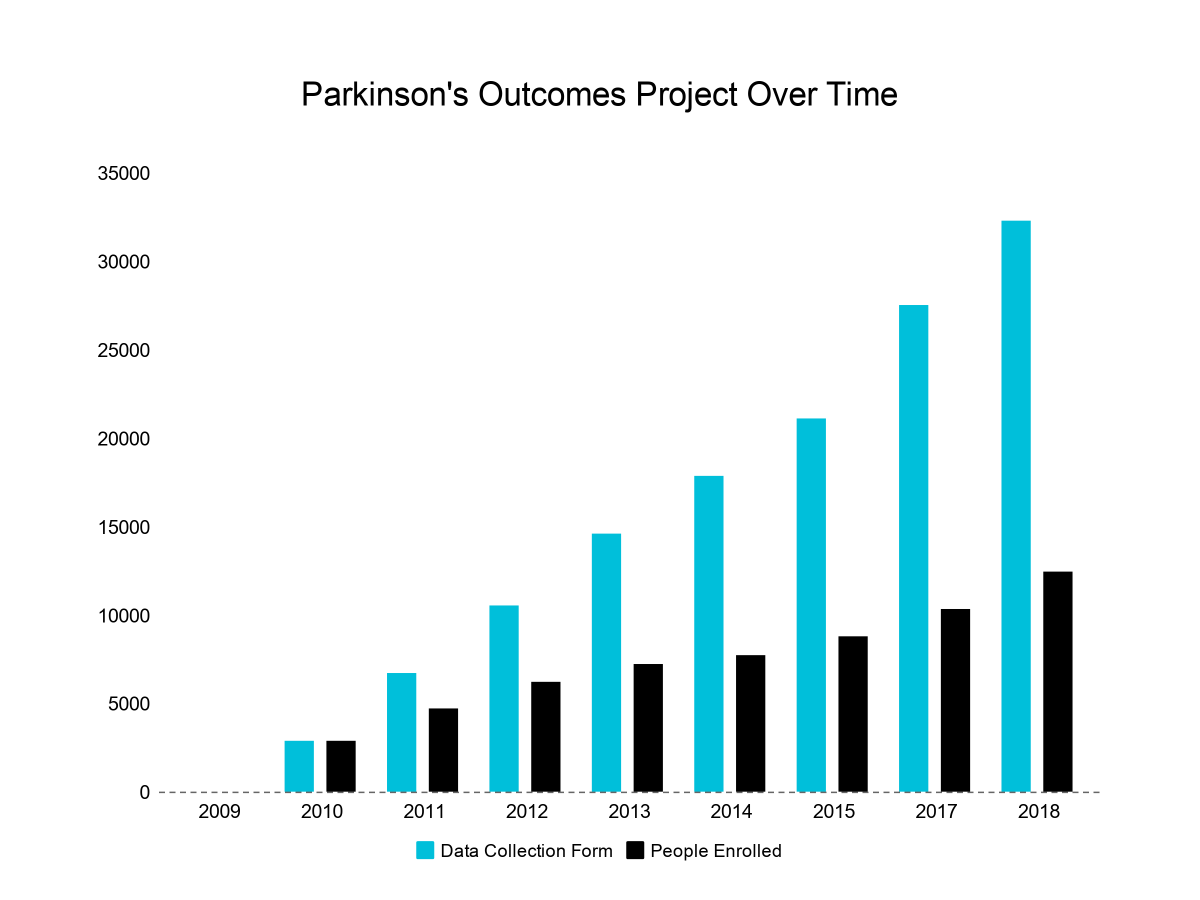 Parkinson's Stages
There are patterns of progression in Parkinson's disease that are defined in stages. The Parkinson's Outcomes Project tracks people with PD using the Hoehn and Yahr scale, where stages one and two represent early disease, three is mid stage, and stages four and five are advanced Parkinson's.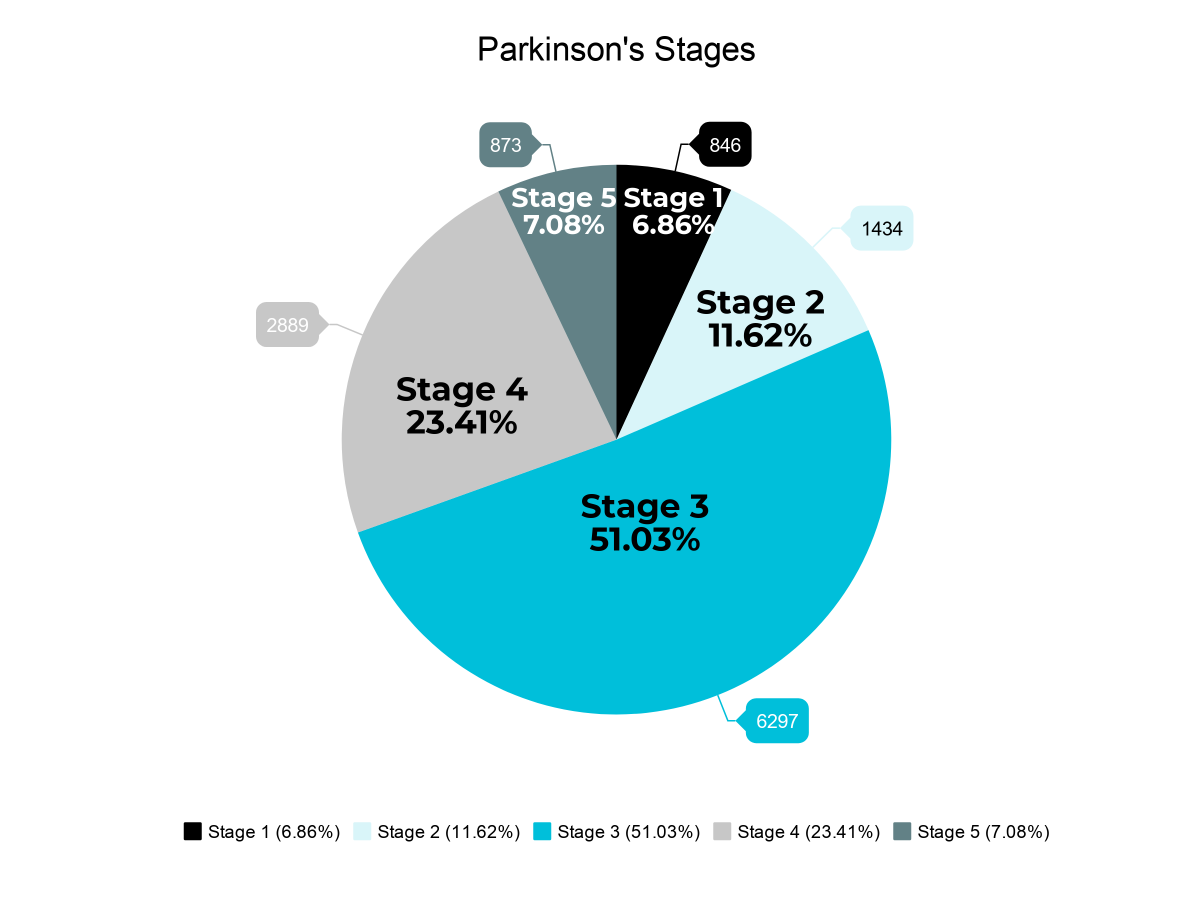 Gender
Parkinson's is diagnosed more commonly in men than in women, thus more men are enrolled in the study than women. Women in the study are slightly older than the men enrolled and have slightly more advanced PD.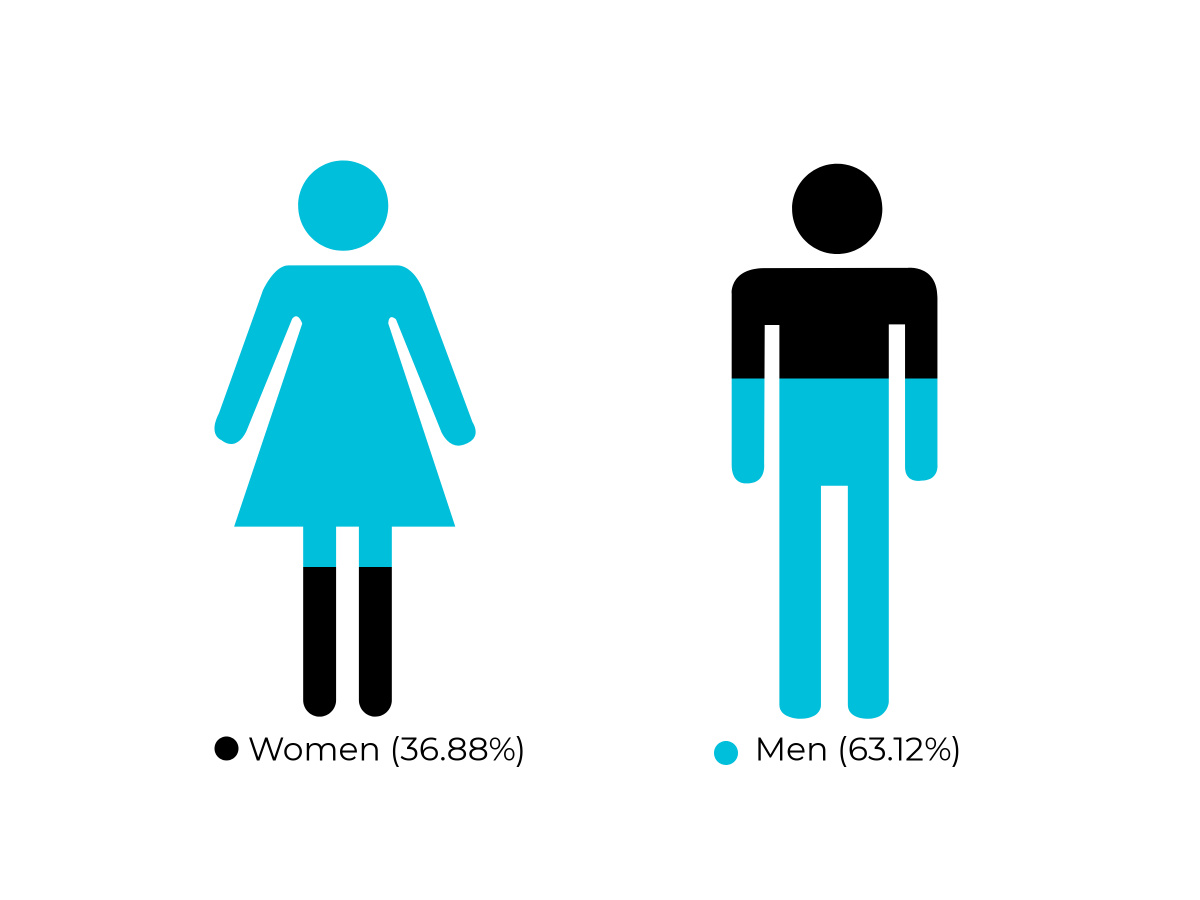 Young-Onset Parkinson's Disease
The Parkinson's Outcomes Project is the largest clinical study to date of people living with young-onset PD. More than 730 people diagnosed with Parkinson's before the age of 40 provide the Foundation with unique insights into this population of people with PD.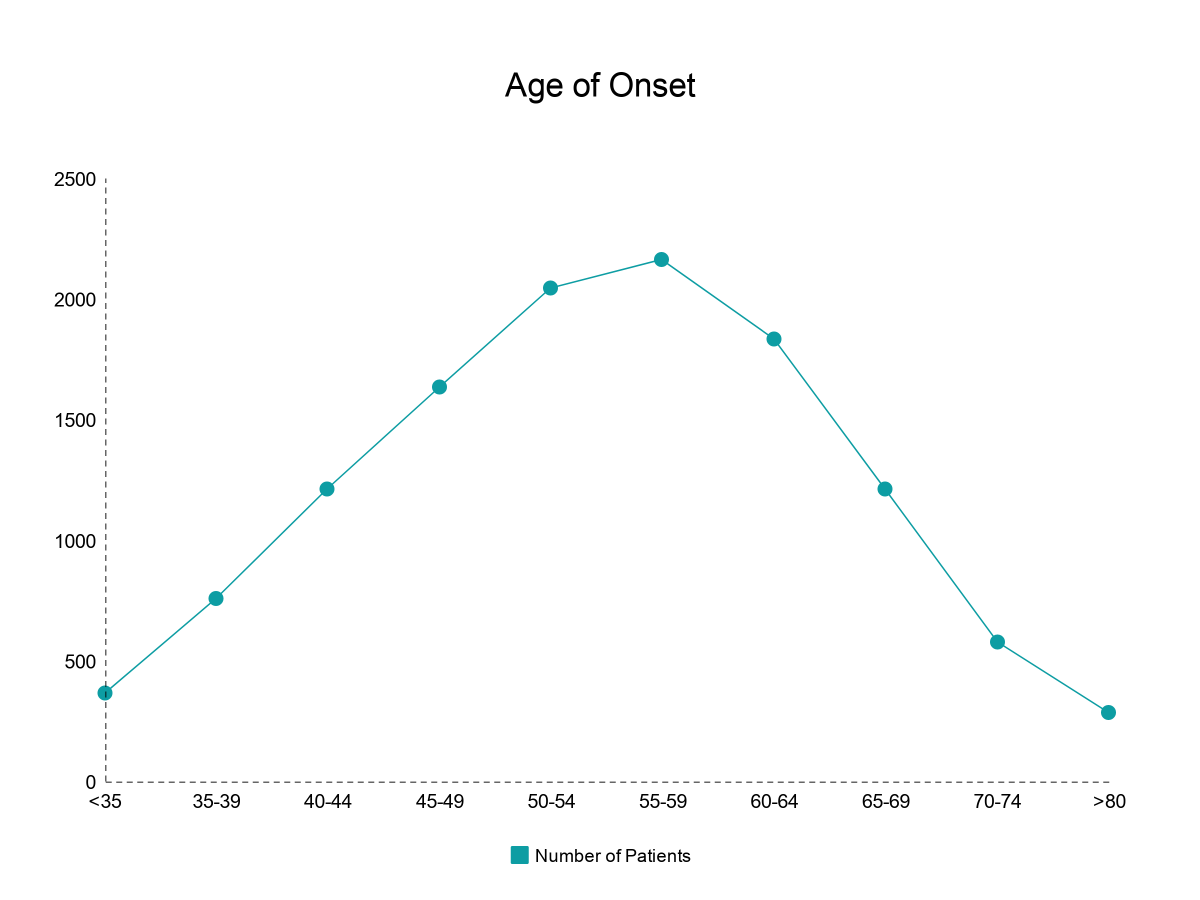 Disease Duration
The study follows how long participants have lived with Parkinson's. Researchers discovered multiple participants who have lived with Parkinson's for more than 20 years and still have an exceptional quality of life. Further studying their data can help others live better with Parkinson's.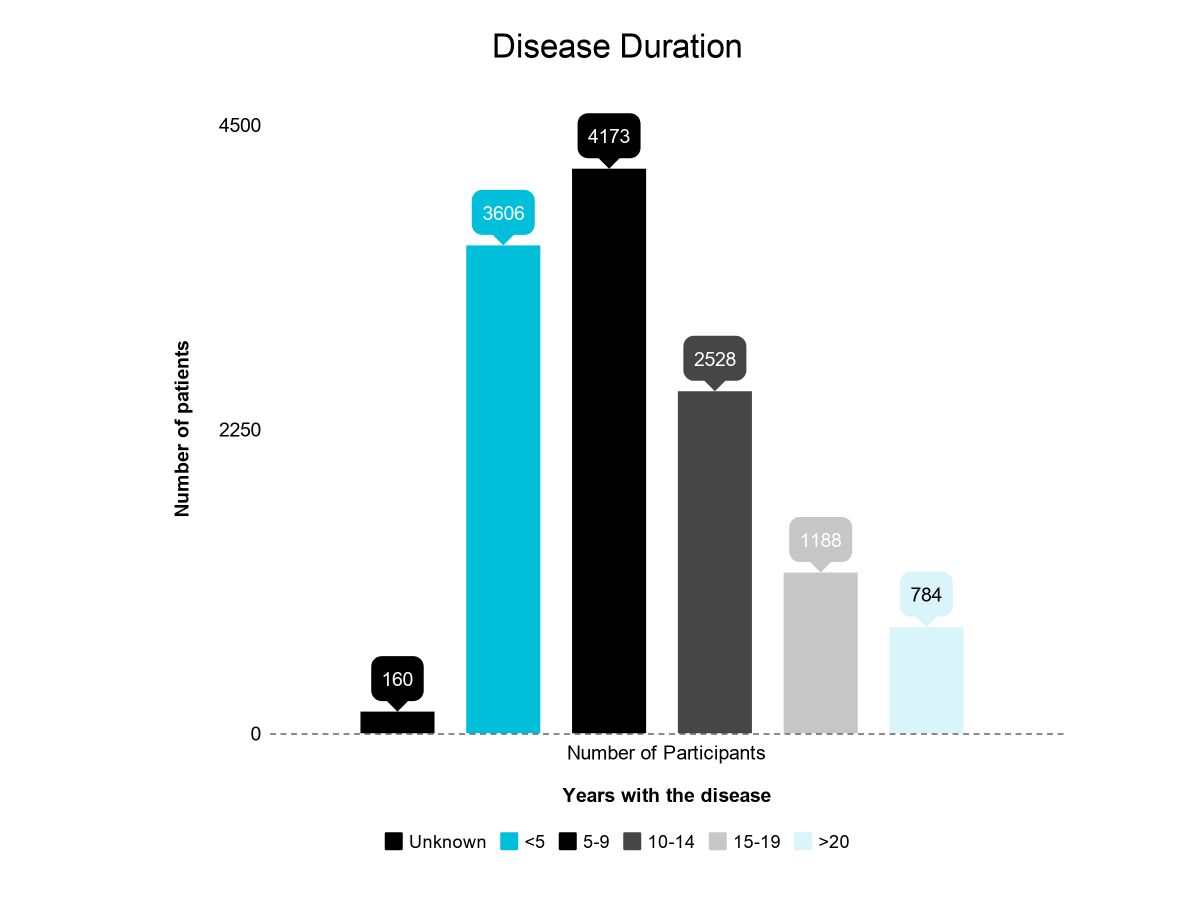 Ethnicity: Hispanic/Latino
The study also tracks demographics for specific Parkinson's communities, such as Hispanic and Latino people living with the disease.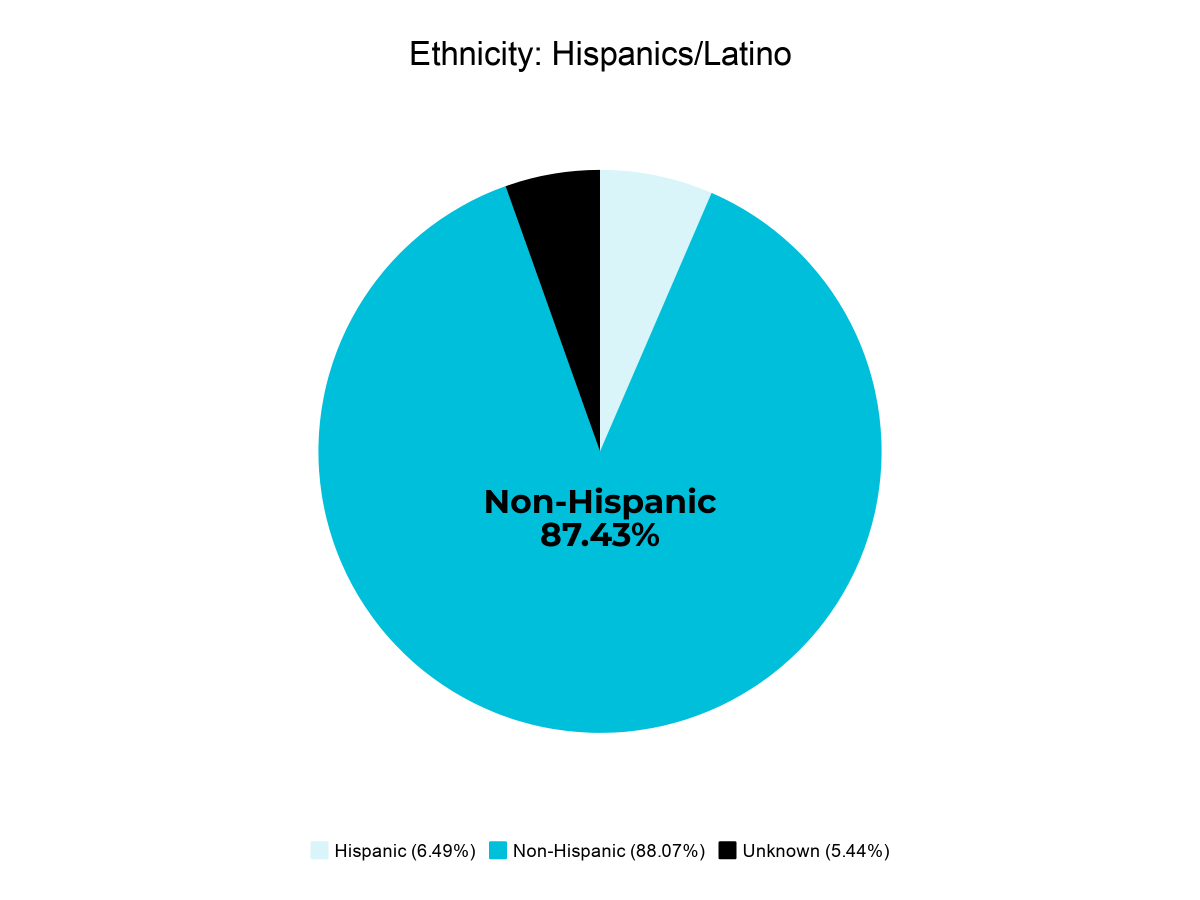 Race
The study tracks race, asking participants to self-identify race when enrolling.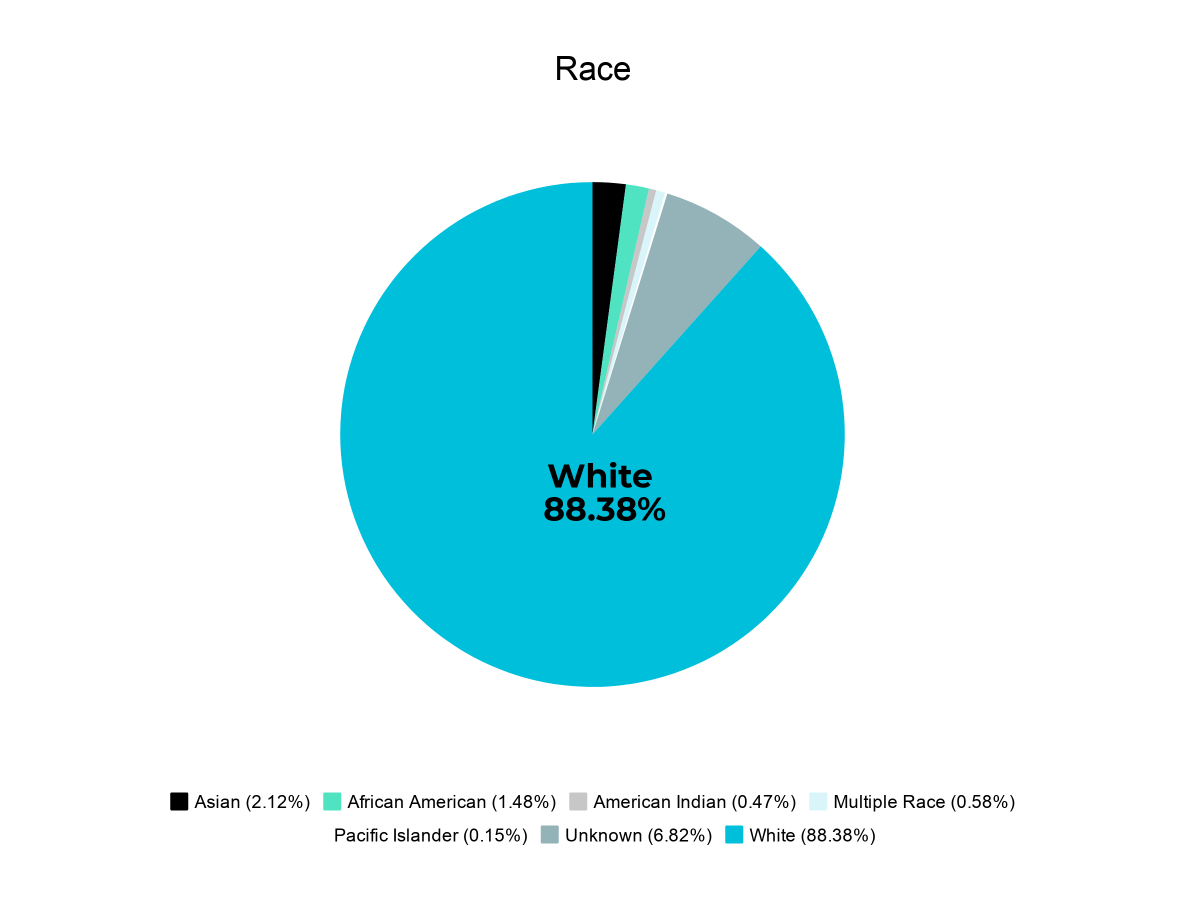 Care Partner
In addition to following whether participants have a care partner, the Parkinson's Outcomes Project also asks care partners to submit their own data, helping Centers of Excellence and the Foundation track and address care partner fatigue and other issues unique to care partners.