Veterans & Parkinson's Survey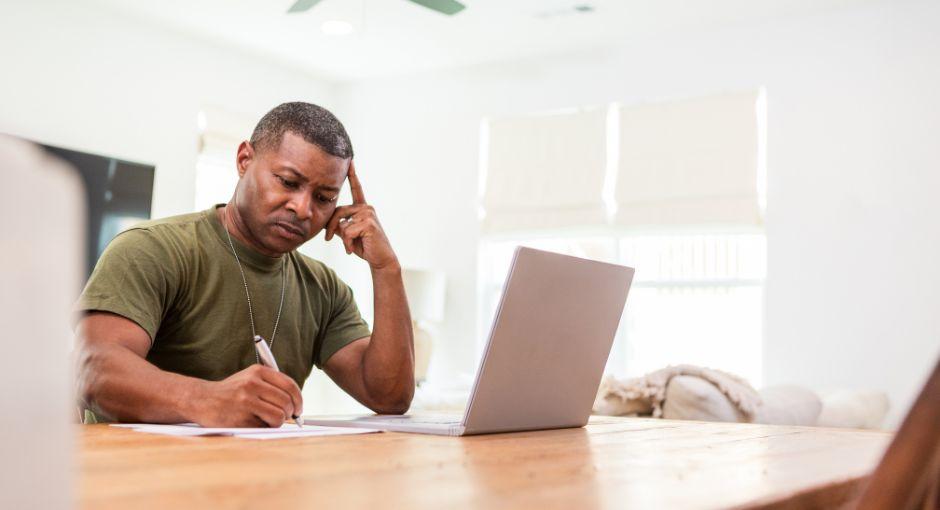 A Parkinson's Foundation survey sought to understand the health status, demographics and health care utilization of veterans living with Parkinson's disease (PD). The goal was to uncover differences between those who received care within the Veteran's Health administration (VHA), versus those outside of the VHA. The survey is titled: Understanding health care needs among Veterans with Parkinson's disease: A survey study.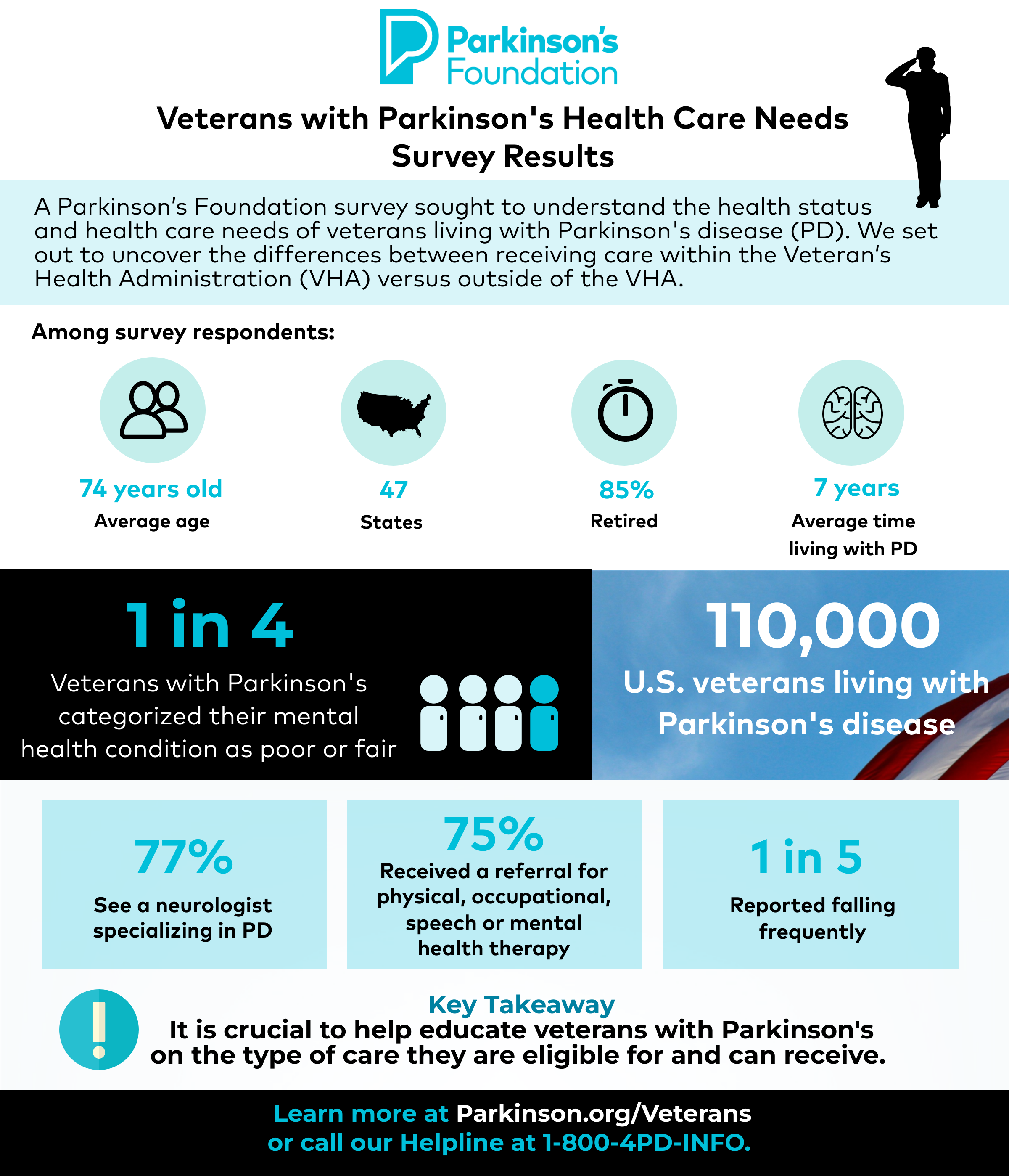 About the Study
The survey took place in July 2021 and reached 1,532 veterans living with PD, analyzing 409 complete responses received from 47 states.
Key Highlights
Health Service Utilization Only one fifth of participants reported receiving care from the VHA. Among those who utilized care from the VHA, 23% did not know that the VHA offered specialized care. Among all respondents:
77% reported seeing a neurologist specializing in PD
75% reported being given a referral for either physical therapy, occupational therapy, speech language pathology or mental health therapy from their PD provider
Physical therapy was the most common referral (67%)
Mental Health One in three respondents reported mental health concerns in the previous 12 months. Those receiving care at the VHA were more likely to report mental health concerns and were more likely to report poorer mental health, but were also more likely to talk about their mental health concerns with someone (a doctor, friend, family member, etc.).
Reported Falls Among all respondents one out of five reported falling frequently, while two out of five reported having frequent near falls. Only half of people who reported a fall in this survey reported the fall to their health care provider.
Top Take Aways
This study illuminated key differences and areas for improvement inside and outside of the VHA. Survey results show that:
Getting referrals for allied and mental health early is vital for veterans living with PD.
One out of four respondents categorized their mental health condition as poor or fair.
Educating veterans with PD on the type of care they can receive and are eligible for, whether that be through the VHA or not, is crucial.
Get Involved
Join the Parkinson's Foundation Surveys initiative to make sure your voice is heard!