Advancing Research
Updates From the Field: Parkinson's Outcomes Project
For more than a decade, the Parkinson's Outcomes Project has captured the experiences of people with Parkinson's disease (PD) and care partners on topics such as medications, treatment, exercise and lifestyle. How has this essential data helped make life better for people with Parkinson's?
When researchers analyze the experiences of more than 13,000 people living with PD who seek treatment within the Parkinson's Foundation global Centers of Excellence network, they can identify new and better ways to provide care and manage Parkinson's. The goal of this study is to improve health outcomes and quality of life for people with Parkinson's and care partners.
Parkinson's Outcomes Project research has led to several findings that have already improved care within the PD community. Four primary landmark findings include:  
Exercise and Physical Therapy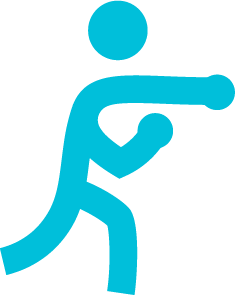 Increasing physical activity to at least 2.5 hours a week can slow the decline in quality of life and help people with Parkinson's live fuller lives. At the same time, referrals to physical therapy during the early stage of disease can help prevent hospitalization and falls. These findings led to the establishment of the Exercise Initiative, partnering with physical therapists and exercise professionals nationally.
Mental Health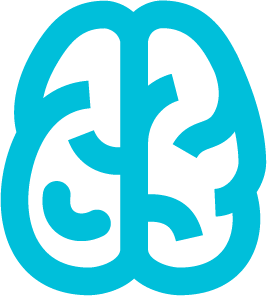 Depression and anxiety are the top factors impacting the overall health of people with Parkinson's. This understanding has led to greater supports across Parkinson's Foundation Centers of Excellence as well as a dedicated sub-study looking at mental health.
Hospital Care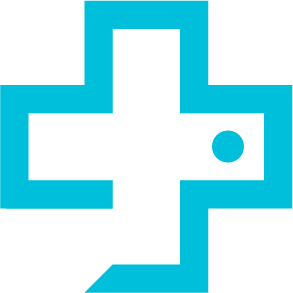 People with Parkinson's are hospitalized 1.5 times more often than their peers without Parkinson's, and these visits bring with them a host of complications. These findings resulted in the Foundation's Hospitalization Initiative to drive culture and policy change at the hospital administration level. Learn more about the Parkinson's Foundation hospitalization kit now.
Caregiving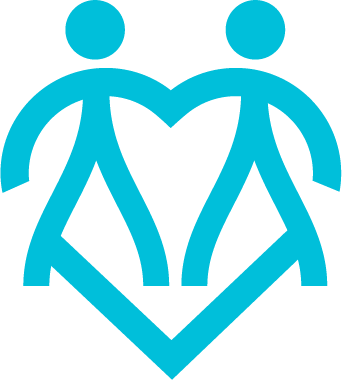 The cost of caregiving increases 180% from early to advanced stages of Parkinson's, with female care partners predominantly (72%) carrying the weight of care. Acknowledging these factors and how to best provide day-to-day care will help improve the quality of life for those with Parkinson's and their care partners.
The Next Generation of Parkinson's Research
The impact of the Parkinson's Outcomes Project continues to direct the work of the Parkinson's Foundation. Next, the study will next focus on recruiting more participants who are part of traditionally underrepresented populations in clinical research. The study will work to better understand the PD experiences of people with Young-Onset Parkinson's, newly diagnosed, early and late-stage disease progression and broader ethnic and racial diversity.  
The Foundation is underway with the next phase of the study, genetic testing offered through PD GENEration: Mapping the Future of Parkinson's Disease. Genetic testing is a powerful tool that can help people learn more about their own disease, uncover biological pathways that cause Parkinson's and can accelerate the development of improved treatments and care for all people with Parkinson's.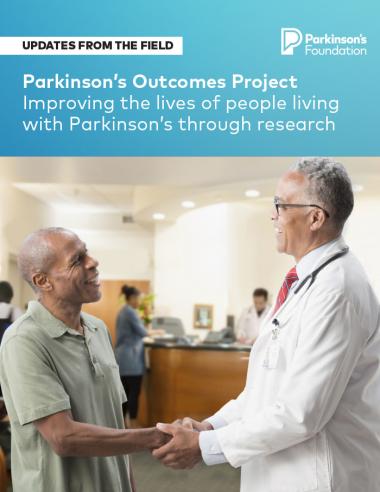 "Together, the Parkinson's Outcomes Project and PD GENEration will help researchers understand why and how Parkinson's develops," said James Beck, PhD, Parkinson's Foundation Chief Scientific Officer. "These initiatives may also answer questions that researchers may never have asked, providing hope and a vision towards a cure for PD."
For the full update from the field, read Parkinson's Outcome Project: Improving the lives of people living with Parkinson's through research. In this publication, we highlight landmark findings, how this research guides Foundation priorities, what's next for the study and more. Read it now. 
Learn more about the Parkinson's Outcomes Project at Parkinson.org/Outcomes.