Raise Awareness
New Exercise Recommendations for the Parkinson's Community and Exercise Professionals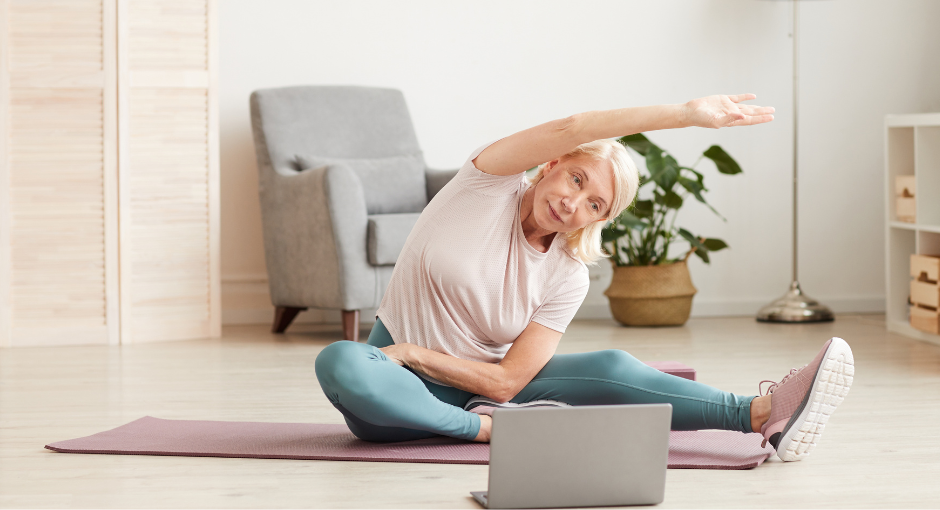 The Parkinson's Foundation, in collaboration with the American College of Sports Medicine, created new Parkinson's disease (PD) exercise recommendations to ensure that people with Parkinson's are receiving safe and effective exercise programs and instruction. The guidelines are the result of a convening including 34 exercise professionals and thought leaders who met in March 2020 to help develop the framework for these guidelines.
The new exercise guidelines include recommended frequency, intensity, time, type, volume and progression of exercises that are safe and effective for people with Parkinson's across four domains: aerobic activity, strength training, balance, agility and multitasking and stretching. Each recommendation is paired with specific types of activity and special safety considerations for people with PD.
It is recommended that people with PD see a physical therapist specializing in Parkinson's for full functional evaluation and recommends exercise during 'on' periods, when taking medication. The guidelines also recommend 150 minutes of moderate to vigorous exercise per week for people with Parkinson's. Other key recommendations include:
Aerobic activity: 3 days a week for at least 30 minute per session of continuous or intermittent movement at moderate or vigorous intensity
Strength training: 2-3 non-consecutive days per week of at least 30 minutes per session for 10-15 repos for major muscle groups; resistance, speed, or power focus
Balance, agility and multitasking: 2-3 days per week with daily integration if possible
Stretching: 2-3 days per week with daily stretching being most effective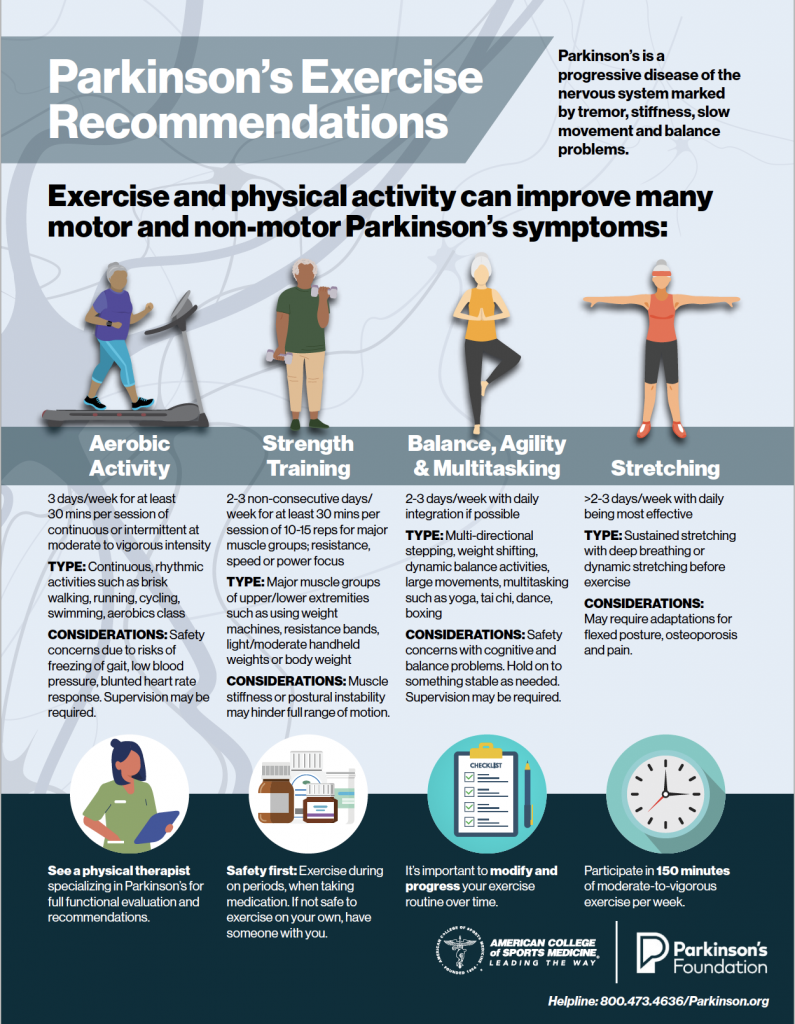 Research from the Parkinson's Foundation Parkinson's Outcomes Project, the largest-ever clinical study of Parkinson's, suggests that people with PD do at least 2.5 hours of exercise a week for a better quality of life. The new Parkinson's exercise guidelines aim to support the Parkinson's community in staying active. The guidelines also provide an important framework for exercise professionals, who play a vital role in developing safe and effective programs to improve quality of life for the PD community. 
Learn more: