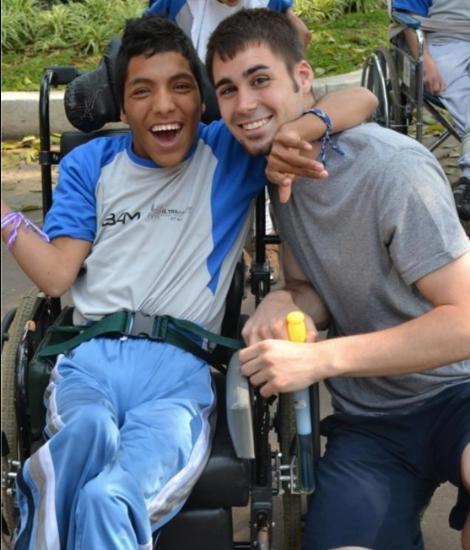 Health Professionals
Corey Emberton
Growing up, I always admired people who cared for and provided for others. It was something taught to me by my grandmother each and every day. As I grew older, this became something that I was very passionate about and has fed my soul to say the least. This passion wasn't just about volunteer work, but it was about showing individuals in all different communities that I cared and that I was there to help in any way shape or form. I have been lucky to have the opportunities to show this care in many ways. From fundraising for organizations and traveling abroad to work in orphanages with kids with disabilities, to working directly with individuals that just needed a helping hand.
This passion continued in grad school where I became a volunteer and exercise assistant at the Neuro Wellness Center at Fort Hays State University. The Center introduced me to a new community — the Parkinson's community. While working at the Center, I took knowledge from school, as well as my passion for caring, and applied it while working with individuals with Parkinson's disease (PD). From checking vitals and leading symptom specific exercises, to just spending quality, one-on-one time with them.
Fast forwarding to the present day and now living in Chicago, I have grown my relationships within the Parkinson's community and those who are a part of it. I currently work as an Exercise Specialist for my own company with a focus on helping people diagnosed with Parkinson's disease. While exercise is a big part of our time together, I also spend time with them doing activities they love and that bring them quality of life. I also support my clients, as well as the Parkinson's community, by volunteering for the Parkinson's Foundation.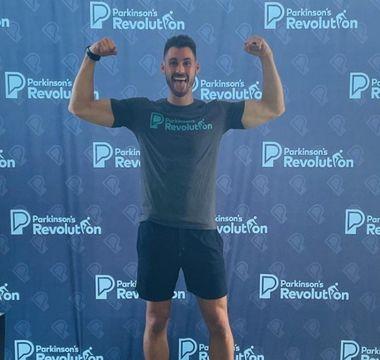 My first Moving Day experience was in 2018 when I worked for Movement Revolution which specializes in community-based exercise for individuals with neurological conditions. We participated to provide exercise resources to the community, as well as show support for our clients. The Moving Day 2018 experience was fulfilling but I wanted to help more and make a bigger impact, so I joined the Moving Day committee.
My goal was to help in any way needed so I assisted with making calls to past attendees, fundraising and volunteering at the event itself. Also, during meetings, I shared the opinions of those I know with Parkinson's so their voices were heard too. Raising funds and being a part of the Moving Day Chicago Committee, brings so much joy to me.
I have recently been more involved with the Parkinson's Foundation and I am currently helping with the Parkinson's Revolution ride. I'll be there as a volunteer, but also riding with my clients!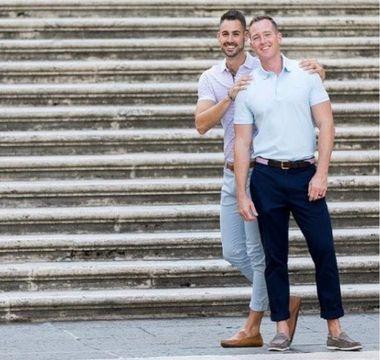 Now, I do not myself have Parkinson's, but as a part of the LGBTQ community, I know what it feels like to be lost, overwhelmed, and unsure how to take the next step. Part of that uncertainty is what also drove me to help others. I want individuals of the Parkinson's and LGBTQ communities to know that there are people out there that care. People out there that will help you with the uncertainties and bring back the quality you deserve in your life.
Get involved with your local Parkinson's community at Parkinson.org/GetInvolved
More Stories
from the Parkinson's community