Raise Awareness
Parkinson's Pride: Helping the LGBTQ+ PD Community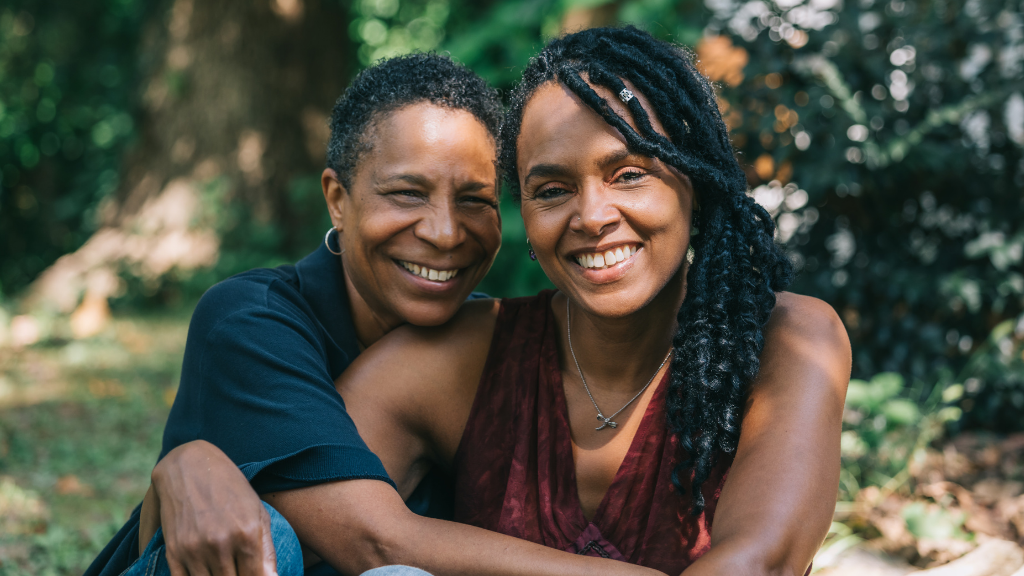 Social isolation is one of many significant challenges for people with Parkinson's disease (PD) who are also part of the Lesbian, Gay, Bisexual, Transgender, Queer or Questioning plus other sexual identities (LGBTQ+) community.
"Parkinson's Pride: Engaging the LGBTQIA Community," is a first-of-its-kind program funded by a 2021 Parkinson's Foundation community grant. The program aims to address the community's unique needs while shaping a new narrative around the group's shared identities.
"The Parkinson's Foundation believes in health equity for all in the Parkinson's community," said Alyssa Boyle, administrative and community engagement coordinator at the Parkinson's Foundation. "We are proud to provide funding through community grants like this one that strengthens support for LGBTQ+ people with Parkinson's."
Based at Parkinson's Foundation Center of Excellence Beth Israel Deaconess Medical Center in Boston, MA , "Parkinson's Pride" hopes to model effective care and support structures for LGBTQ+ people in PD healthcare settings.
"This grant supports a bold and ambitious project that we hope will lead to not only strong community for participants, but will also inform better care for LGBTQ+ people with Parkinson's across all of the Foundation's Centers of Excellence," said Lissa Kapust, project lead and social worker in the Cognitive Neurology department of Beth Israel Deaconess Medical Center.
Of the limited LGBTQ+ Parkinson's studies, little is currently known about PD experience, care and treatment needs. Researchers have found that discrimination and stigma may hinder knowledge, diagnosis and involvement with multidisciplinary approaches to treatment.
"Sparse literature on LGBTQ+ and PD points to worse health outcomes and unique risks," said Lissa. "These often underserved individuals may suffer from inadequate care and attention from the medical sphere, with higher rates of depression, anxiety, isolation and body image issues compared to the general population. Understandably, PD can exacerbate these issues."
Program activities aim to help combat these known challenges through monthly group discussions and workshops. The program helps "bring light in the darkness" for participants, helping them integrate various facets of their identities and build community. A variety of topics are covered, ranging from managing finances, planning for long-term housing, social support, intimacy issues and nutrition planning.
In addition to monthly meetings, participants have the option to engage in workshop to improve overall wellbeing, including writing, music therapy and exercise. Expert speakers provide specialized education and resources, including navigating disclosure, trust and factors that can challenge engagement with care providers.
Participants will shape a "Parkinson's Pride" virtual celebration event, in conjunction with June Pride celebrations across the U.S. "It is intended to bring our community together, highlighting our accomplishments and promoting positive social media images of people with PD from the LGBTQ+ community," said Lissa.
Hyam K is a "Parkinson's Pride" participant who believes in the program's goal. "As an out and proud gay man now in my 60s, I've long reflected on how our LGBTQ+ community has successfully ushered in a new period of acceptance and understanding through hard-fought decades of enlightened education and visibility," said Hyam. "It's therefore natural, in that tradition, that I now regard "Parkinson's Pride" as extending our historic continuum even further, by expanding recognition, appreciation and opportunities for those of us with PD."
The hope is that "Parkinson's Pride" can be replicated in other Parkinson's Foundation Centers of Excellence. The grant will also fund a video that will highlight key components of the program and several participant interviews.
With the help of participant engagement, Beth Israel Deaconess will create a preliminary set of provider guidelines for LGBTQ+ cultural competency in Parkinson's.
"Our view could be limited to our location. However, the Parkinson's Foundation has expanded our perspective, allowing us to develop personal relationships that extend far beyond Boston," said Lissa. "The effort to make lives better for people with Parkinson's is energized by this larger reach."
Lissa is thankful for the Foundation's support. "The backing from the Parkinson's Foundation is essential for the success of the program; the reputation of the Foundation has a positive influence at so many levels. The Foundation's logo on all grant communications conveys the mission and values that are at the core of the work."
"Parkinson's Pride" is offered by Beth Israel Deaconess Medical Center and the LGBT Aging Project at Fenway Health, with support from the Parkinson's Foundation. For more information or to enroll, please contact Mikayla Hyman at mhyman@bidmc.harvard.edu or 202-495-3327.
Learn more about Parkinson's and the LGBTQ+ community.