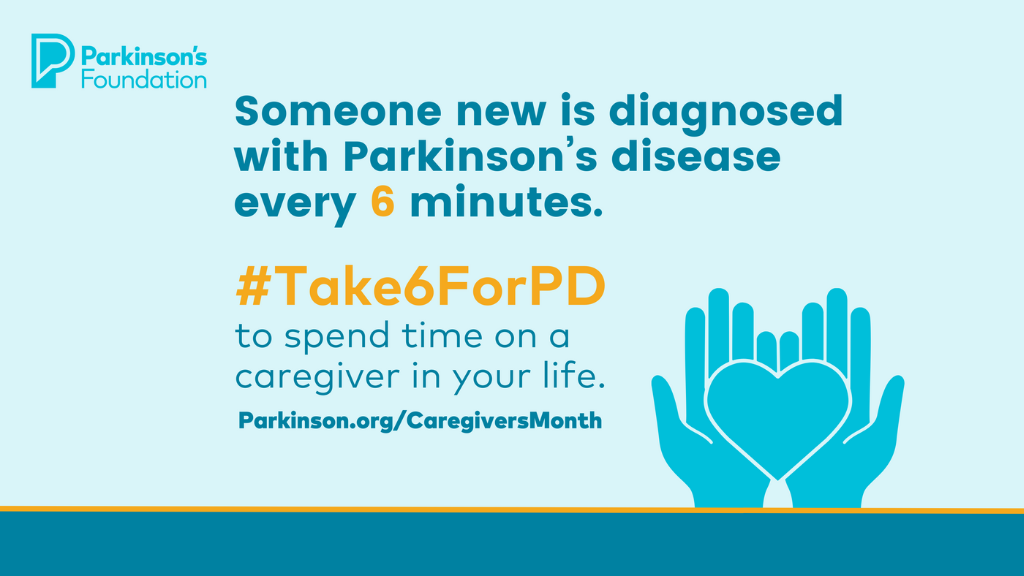 In November, the Parkinson's Foundation joins organizations across the country to honor care partners for National Family Caregivers Month. 
Every six minutes, a new person is diagnosed with Parkinson's disease (PD). That means every six minutes a family gets the news, and over time, spouses and loved ones begin taking on the role of care partner. 
This year, our theme for National Family Caregivers Month 2023 is #Take6forPD. We encourage you to take six minutes to spend time on a care partner in your life. 
What Does It Mean to #Take6forPD?
This National Family Caregivers Month honors the commitment that care partners make to helping their loved one live well with Parkinson's. We invite the PD community to recognize the care partners in their life and share resources to help them find support.
#Take6forPD to check in on a care partner
#Take6forPD to share caregiving resources
#Take6forPD to engage with the PD community
#Take6forPD to offer emotional support
Resources Designed for Care Partners
We have free resources to help caregivers find support while caring for a loved one with Parkinson's. In fact, we have a whole section of our website dedicated to care partners. Here are our top resources to check out this month:
Attend the Care Partner Summit
The 2023 Care Partner Summit will bring care partners together and provide information to make life better for themselves and their loved one with Parkinson's. This year's summit will focus on how to communicate difficult topics and find supportive connections. Join us in-person or online.
Ways to Get Involved Right Now
The Parkinson's Foundation Care Partner Program is a series of self-paced online courses designed with care partners in mind. Learn about topics like caregiver burnout and staying healthy as a care partner.
We collect real-life stories and publish them as My PD Stories. If you are a care partner, tell us about your caregiving experience. If you are living with PD, tell us how your care partner makes a difference in your life.
Call our Helpline at 1-800-4PD-INFO (1-800-473-4636) for answers to your PD questions. We welcome calls from people with Parkinson's, care partners and loved ones.
Help Spread the Word
Care partners are busy! Help us spread the word and show your support all month long. #Take6forPD to explore our social media toolkit and share posts with your network.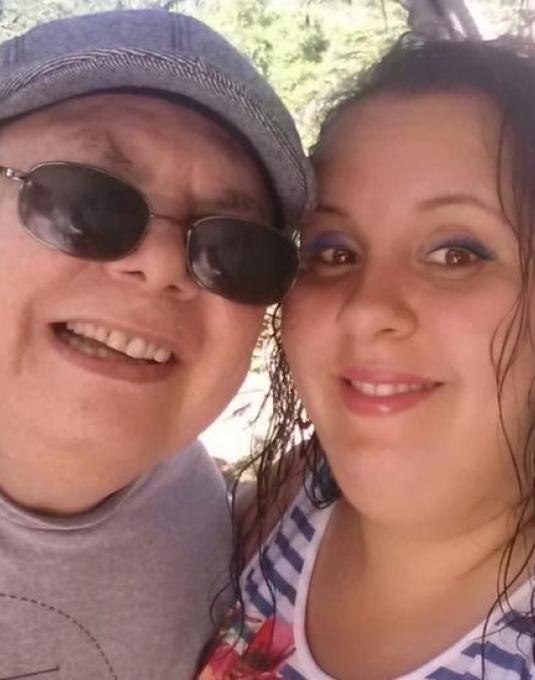 MY PD STORY: Ideliza Hernandez
As a caregiver, it's not easy to face Parkinson's disease. Here at home, we are a team. We help dad move forward and let him know that he's not alone.
We can't do it alone.
Help us provide resources and support to care partners. Take 6 minutes (or less) to donate today.