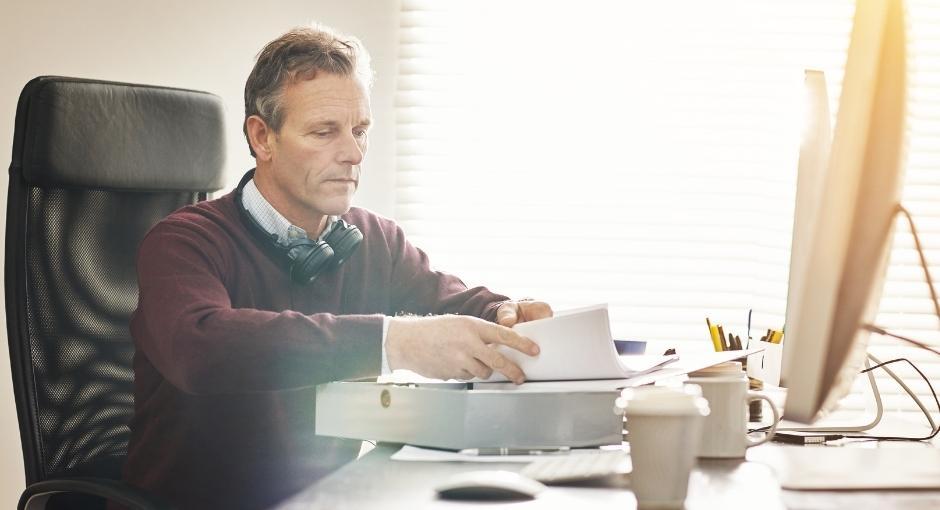 There are a lot of day-to-day tasks and responsibilities that are necessary to help you care for your loved one with Parkinson's disease (PD), but it is never too soon to begin planning for the future.
It is okay if you feel like you need to get a handle on the present before the future, but it is important to have these discussions sooner rather than later. Planning can seem extremely overwhelming, so we broke it down into sections for you:
Logistical planning
Emotional planning
Palliative care
Advanced care planning
Logistical Planning
Caring for someone with Parkinson's means keeping track of medical records, medical and family contact lists, financial documents and other critical information. Below are some tips on what information to gather and how to keep it all organized.
Getting Organized
Consider creating a binder with the following main document categories:
Medical
Family
Insurance/Property
Finance
Even though you can now keep digital files, it can be useful to have a physical copy of key documents in one place. Wherever you choose to maintain your records, make sure that a close family member or friend knows where to find them in case of emergency.
Remember, it's not all about the person with Parkinson's. Make sure to keep your records organized, too!
Emotional Planning
You will experience a range of emotions over the course of your loved one's Parkinson's journey. Shock and denial at diagnosis, or validation that your suspicions were confirmed; fear of the loss of control; frustration as symptoms worsen; satisfaction from caring for a loved one; concern about finances; shame because you wish it were all over; exasperation, relief, anger, sadness, joy. As the disease progresses and your role as caregiver evolves, you will have to come to terms with the disease again and again.
Caregiving is a demanding job. There is always something else that could be done, so feelings of guilt that you cannot do everything are normal. Ask yourself if doing more is necessary or possible. Accept your limits.
As Parkinson's progresses, it is hard to let go of the hope that your loved one might return to his or her former self or that things will go back to "normal." Even when you have the diagnosis, know the facts and witness the effects of the disease, you might still feel like your relative could be the one who beats the odds.
In addition, family dynamics add complexity, and past feelings can affect how you respond to situations now. The historical relationship between care partners has a huge impact on how care is given and decisions are made. Real-life examples illustrate this point:
Ultimately, caring for yourself mentally and emotionally requires understanding the changes in the person you're caring for and adapting to them. The relative or friend you've always admired for his strength might be showing weakness; on the other hand, his perseverance and optimism in the face of debilitating illness might demonstrate strength you never knew he had. Your emotions throughout the journey will be varied, and some might surprise you.
It is important to be honest with yourself about what you feel and to have an outlet for your emotions. Some of these emotions will be appropriate to share with your loved one, but some will not. Make sure you have a person or group you are comfortable sharing your feelings with, so you can freely express everything that is on your mind.
Join a Support Group
If you need help locating a support group, contact the Parkinson's Foundation Helpline at 1-800-4PD-INFO (1-800-473-4636) or helpline@parkinson.org.