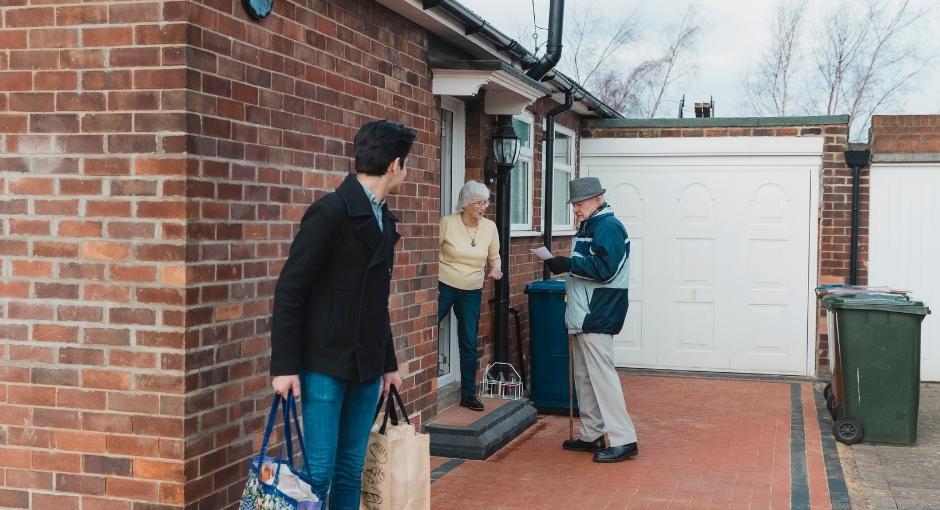 Parkinson's disease (PD) can affect a whole social and familial network, whether everyone lives in the same house as the loved one with PD or on another continent. It can be helpful to include as many friends and family members in the care network as possible.
Many friends and family will be happy to help out in big or small ways! You might be surprised at how many people are willing to assist you and be part of your care team.
Primary and Secondary Care Partners
Primary care partners are the people who provide the majority of the care to the person with Parkinson's. In mid-stage and advanced stage PD, the primary caregiver is usually someone who lives with the person with PD. This is often a spouse or partner, a child or grandchild, or another family member. If you are interested in hiring someone to be a primary caregiver, please see our Getting Outside Help section.
Secondary care partners are those who supports the person with PD and the primary care partner. This person can be a relative, a friend or a paid caregiver. If you are a secondary care partner, your role will never be as demanding as the primary care partner's. However, your role comes with its own unique rewards and challenges.
Adding Secondary Care Partners to the Care Team
The main difference between primary and secondary care partners is the amount of time and effort that goes into the person with Parkinson's care. The primary care partner is likely at risk or already experiencing caregiver strain or burnout if they do not have additional help.
Secondary care partners can provide respite care to the primary care partner — allowing them to partake in regular self-care activities, which can be a variety of things, including:
Partaking in a weekly book club, workout class or social activity
Spending time with friends and family
Time to complete tasks
Secondary care partners can also provide support in the home by making meals, helping with technology issues, cleaning or directly helping the person with PD. Ultimately, when primary and secondary care partners team up, they can create a loving and safe environment not only for the person with Parkinson's, but for each other.
Engaging Young Family Members
Often, there are young members of the family who want to help, but cannot provide direct care for the person with PD. These are often younger children, grandchildren, nieces and nephews and others.
Here are some ways younger family members can help:
Keep the person with PD company: watch a movie or show together, eat lunch or play a games
Ask them to help with an errand or age-appropriate chores around the house
Answer their questions about Parkinson's. This can help them gradually understand the disease at their own pace, and help more over the years.
Re-Engaging
It is normal to get to a certain point on your Parkinson's journey and realize you have not stayed connected with some friends and family.
Friends and family members who have infrequent contact with the person with Parkinson's often underestimate the severity of symptoms as well as your level of caregiver burden. Re-engaging with them can be challenging, but incredibly rewarding.
Caring From a Distance
Learn more about the support you can provide from a distance on our Long Distance Caregiving page.