Is a Care Facility Needed?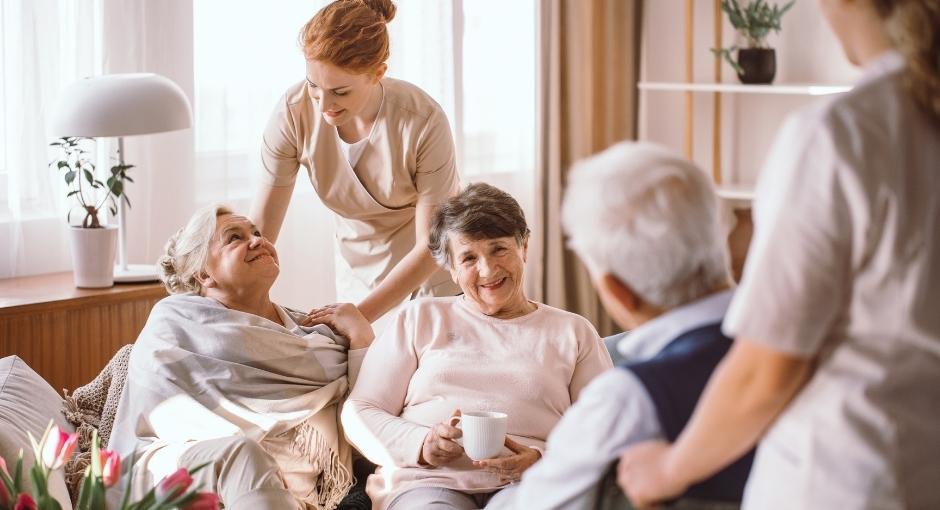 People with advanced Parkinson's disease (PD) require safe and effective care, all the time. The day may come when you are no longer able to provide this type of care for your loved one at home and you may need to consider a transition to a care facility.
There are benefits to keeping the person with Parkinson's at home. The environment is familiar (and comforting) to your loved one, and you won't have to travel to see him or her. Despite the challenges of caregiving, the relationship between you and the person with Parkinson's often becomes stronger over time. There can also be considerable savings in healthcare costs.
On the other hand, as Parkinson's progresses and needs become more extreme, keeping your loved one at home can seem like a battle of your survival versus his or hers.
Tough Decisions
Making the decision to move your loved one to a facility is an emotional process. Many refer to it as "the hardest decision of my life." Be prepared for potential accusations of abandonment and your own feelings of guilt.
The move to a care facility does not negate your role as caregiver. Many family caregivers spend a lot of time at the care facility after the transition. You will need to explain PD to the facility staff and constantly advocate for your loved one's needs.
Potential benefits of a care facility may include:
Increased access to social activities offered at the residence
Opportunities for involvement by on-site medical and rehab professionals
A more accessible environment
Available staff to help at all hours of the day and night
Is home care still possible?
The following factors must be considered when determining whether keeping your loved one home will work for the both of you:
The primary care partner should have few other responsibilities not related to the care recipient (having a job will make it difficult to provide comprehensive home care).
The home should comfortably accommodate the needs of the person with Parkinson's, including space for a lift chair, walker, wheelchair, bedside commode or other medical equipment required. Talk to your loved one's PD doctor about scheduling a Home Safety Evaluation — an in-home occupational therapist safety assessment — to help provide you with personalized recommendations that can help.
All rooms should be on one level. The home environment must be safe and supportive of maximum independence. Consider structural changes, such as ramps, handrails, bathroom alterations, etc.
Arrangements can be made to consistently provide medications to the person with PD at required times, as well as meals, assistance with personal care, housekeeping, transportation and companionship.
If you hire a professional caregiver to provide around-the-clock care, consider the impact of someone else living in your home. Even though you are not responsible for daily cares, having another person in your house might cause stress and make it difficult to relax.
Home Care may not be an option if:
It is too expensive to bring in the care that you need. Many people believe that Medicare will pay for in-home care, but there are strict eligibility requirements (a person must be essentially homebound and need intermittent skilled care).
Family limitations do not permit it. You may not have the time to oversee a hired caregiver, especially if you have young children or provide care to other family members with long-term illness. Your home may simply not be a good fit for in-home care.
The care partner's physical and emotional strength is depleted.
Your loved one with Parkinson's requires skilled nursing care or round-the-clock attention.
The person with PD prefers to live independent of family.
Be Prepared
It is a good idea to visit a few facilities before a transition is necessary to get an idea of the available choices. It will allow you time to make the decision and will be less stressful than "starting cold" following a hospital stay.
When looking at facilities, take a friend or geriatric care manager with you to help assess the services and environment. Consider talking to a Senior Move Manager to help make your decision and help with the process. You might also want to familiarize yourself with palliative (supportive) care options, including hospice, so that if the need arises you will know where to turn.