Balancing Work & Caregiving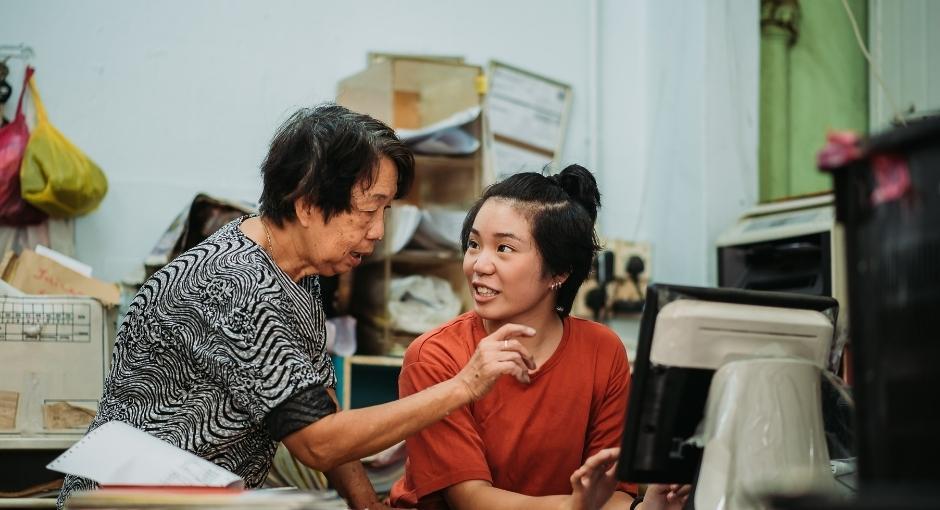 Many care partners work or volunteer outside of their caregiving responsibilities. While this may sound, or be, stressful, there are benefits to working while being a care partner. These benefits include having distinct time away from your loved one and caring role, and financial independence.
Maintaining a career is especially common in young-onset Parkinson's Disease (YOPD) because people with YOPD are diagnosed at an age that typically comes before retirement.
Many care partners assess their personal, familial and financial situation before deciding to stay working full-time. Common items to consider:
If I stop working, can I manage with less money?
If I stop working will it affect my pension or retirement plan?
If I stop working, how do I feel about the potential loss of independence, social contact and valuable skills?
There are alternatives to resigning, such as taking a career break or entering early retirement. It is important to assess your needs and get as much information as you can about your options before making any decisions.
Should I tell my employer that I am a care partner?
Telling your employer that you are a care partner is not required, but your employer may be able to offer more flexibility. They may be more understanding of sudden absences or requests for leave if they are aware of your situation. As a working care partner, you are likely to need a range of support, which can include:
Calling or checking on your loved one
Flexible working arrangements (part-time or remote work)
Leave arrangements (paid or unpaid to cover periods of care)
Should I tell my coworkers that I am a care partner?
It is likewise a personal choice whether you decide to tell coworkers about your role as care partner. If there is someone at work that you trust, you might find it helpful to talk to that person about your situation.
How can I prepare to tell my employer?
Before you speak with your supervisor, prepare for the conversation:
Review the company's personnel policies. Your employer might offer programs or special assistance for care partners. Check your employee handbook or staff website or talk to someone from the human resources department. If you are a member of a union, a union representative might be able to negotiate with your employer on your behalf.
Write it out. Before you approach your boss, decide how specific you plan to be. Are you are only going to inform them of your care partner status? Are you planning to request specific accommodations? Is remote work an option?
Be upfront and positive. When you meet with your supervisor, highlight your strong points and the things you do well. Then indicate your willingness to work together to identify potential accommodations to help you continue to do your job and care for your loved one.
Get it in writing. Afterward, send an e-mail to your manager or HR representative with your understanding of the agreed-upon conditions. This will give everyone a reference point.
Calling All Care Partners!
Our free, self-paced series of online courses cover key topics from staying healthy as a care partner to addressing and preventing caregiver burnout. Enroll now in our Care Partner Program: Building a Care Partnership.
Can I get time off in an emergency?
The Family Medical Leave Act (FMLA) entitles eligible employees of covered employers to take unpaid, job-protected leave for specified family and medical reasons with continuation of group health insurance coverage under the same terms and conditions as if the employee had not taken leave. Among other reasons, eligible employees are entitled to 12 workweeks of leave in a 12-month period to care for your spouse, child or parent who has a serious health condition.
Situations, where leave might be taken, include:
An emergency, such as a fall, that results in an ambulance visit
A disruption or breakdown in care arrangements
If the person you care for falls ill and you must stay home with them
The need to make longer-term arrangements for the person you care for