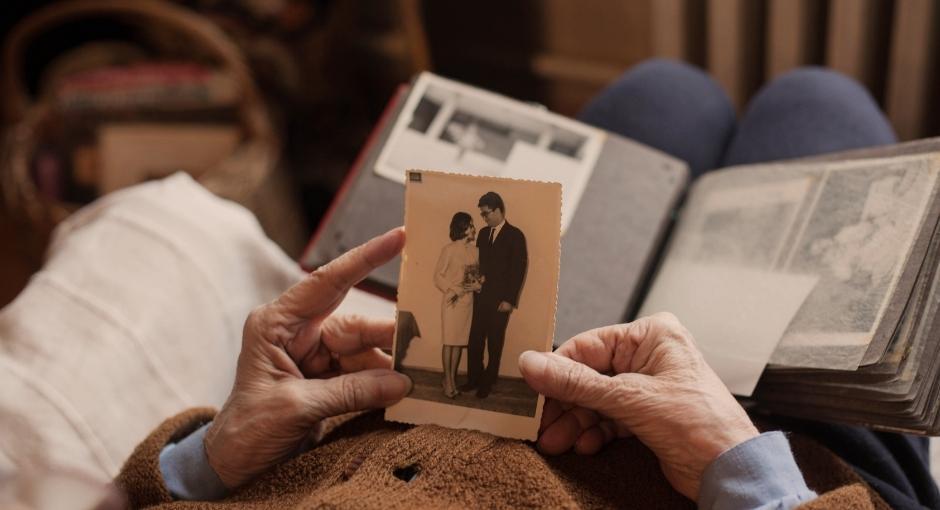 Is there life after caregiving? Definitely. What does it look like? That is up to you. Often, former care partners feel like they do not know what to do with themselves or that they have too much time on their hands. No two people have the same caregiving experience, so life after caregiving will be unique to you.
You are likely to experience a range of emotions: initial numbness, sadness for your loss, relief that the suffering has ended, loneliness, and fear of what lies ahead. It is best to feel each emotion as it comes; they will ebb and flow.
Grieving
Grief is a natural, individual, multifaceted process. Do not ignore it.
There is no set time to grieve. Grief has mental, emotional and physical aspects, and it can change over time. You stretched your physical and emotional limits as a caregiver. When you've been with someone every day, providing care in the most intimate ways, letting go is not just hard; it might seem impossible. Allow yourself the space to grieve.
It is not unusual to feel lost. Your relationships with other family members might be different, and the abrupt end to your daily routine can be disruptive. If caregiving was your identity and your mission, life changes dramatically when you are no longer a caregiver.
It takes time to rebuild and find your new identity. For this reason, it is important to pursue your interests, cultivate friendships, and take plenty of "me time" while you are a caregiver. These activities and this self-awareness will help you find your place in the world.
As a care partner for someone with Parkinson's, it is likely that you have already experienced and overcome grief with each successive loss you and your loved one encountered: loss of mobility, loss of independence, loss of his or her "former self." Use strategies you learned with these losses to cope with your situation now.
Coping Strategies
Be creative. Many people use creative outlets to help them cope. Journaling, photography, painting, woodworking and crafting can be wonderful outlets for healing from loss.
Plan for grief triggers. The death anniversary, your loved one's birthday, holidays spent together will be difficult. Prepare yourself for the inevitable emotions.
Utilize your support group. The same support networks you relied on to support your role as caregiver can offer much-needed support to help you cope now.
Join a bereavement support group or seek grief counseling. For some people, working with an individual grief counselor or joining a support group can help them feel less alone in the grieving process. If after a period of time, you don't feel your grief lessening, seek professional help.
Recognize the difference between grief and depression. If you are unsure if what you are feeling is normal, consult a mental health professional.
When you are ready, remember the positive. Once you have taken some time to heal, think about all the fun, happy moments you shared with your loved one.
Join a Support Group
Find local resources and support available in your area.