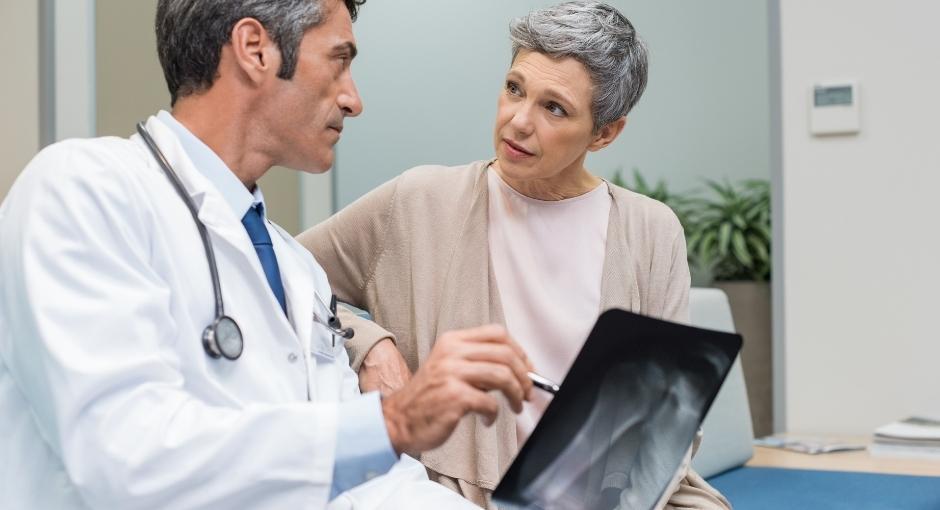 Join a Parkinson's Study Without Ever Leaving Your Home
Did you know that people with Parkinson's disease (PD) have a higher risk of fractures?
Help us find a solution.
The TOPAZ study will test if a medicine called zoledronate can prevent fractures in people with PD. A team of doctors who are experts in bone health and PD are leading the study. The use of zoledronate in this study is investigational.
You can join if:
You have Parkinson's disease or Parkinsonism
You are 60 years old or older
How it works:
The study is done from your home!
If you are eligible for the study, a nurse will come to your home to give you a short exam.
You'll receive a one-time dose of the study treatment (either zoledronate or a placebo).
During the study, we will contact you every four months to check if you have had any new fractures.
Earn $100 upon enrollment and $50 per year during the study.
Want to learn more about joining TOPAZ?
Visit the TOPAZ website or call the Parkinson's Foundation Helpline at 1-800-4PD-INFO (473-4636).
This study is endorsed by the Parkinson's Foundation and the Parkinson's Study Group.