Statistics
Get informed about Parkinson's disease with these key numbers.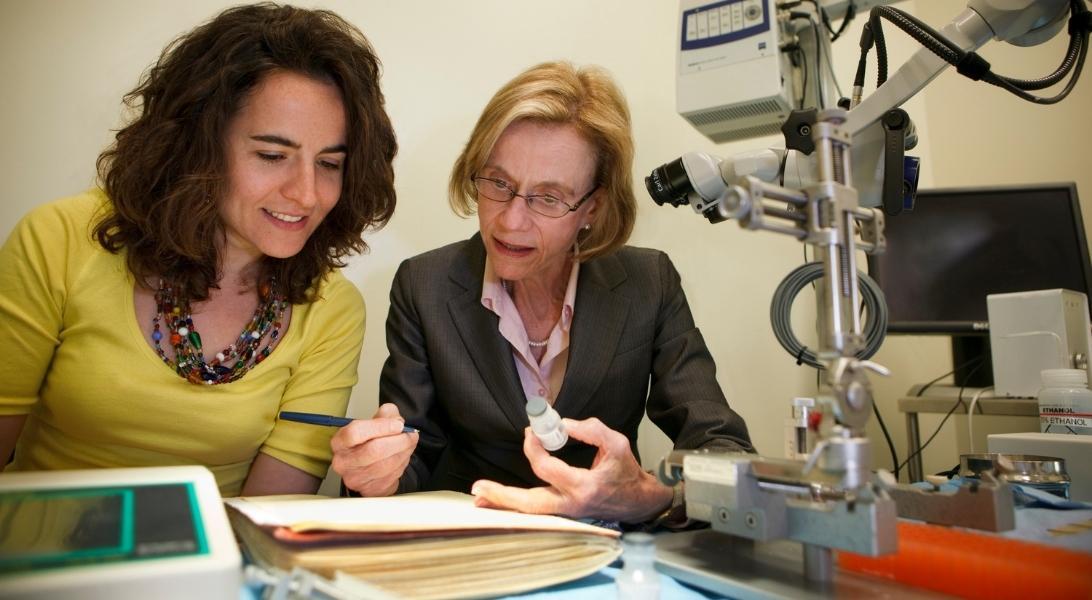 Who has Parkinson's?
Nearly one million people in the U.S. are living with Parkinson's disease (PD). This number is expected to rise to 1.2 million by 2030. Parkinson's is the second-most common neurodegenerative disease after Alzheimer's disease.
Nearly 90,000 people in the U.S. are diagnosed with PD each year.
More than 10 million people worldwide are living with PD.
The incidence of Parkinson's disease increases with age, but an estimated four percent of people with PD are diagnosed before age 50.
Men are 1.5 times more likely to have Parkinson's disease than women.
1,000,000
people in the U.S. live with Parkinson's disease.
90,000
people in the U.S. are diagnosed with Parkinson's every year.
Estimated Healthcare Costs Related to PD in the U.S.
The combined direct and indirect cost of Parkinson's, including treatment, social security payments and lost income, is estimated to be nearly $52 billion per year in the U.S. alone.
Medications alone cost an average of $2,500 a year and therapeutic surgery can cost up to $100,000 per person.
Powerful Numbers
When a large population of people have a disease like Parkinson's disease, it is essential to have an accurate understanding of how many people have the disease, where they live and why they have it.
The key terms incidence and prevalence are often used when talking about PD statistics.
Incidence: A measure of new cases arising in a population over a period of time. Typically, incidence is measured as the number of people diagnosed per year.
Prevalence: A measure of all individuals affected by the disease at a particular time.
Incidence of Parkinson's in the U.S.
A 2022 Parkinson's Foundation-backed study revealed that nearly 90,000 people are diagnosed with Parkinson's disease in the U.S. each year. This represents a steep 50% increase from the previously estimated rate of 60,000 diagnoses annually.
The study, titled "Incidence of Parkinson Disease in North America ," found that:
PD incidence estimates increase with age in the 65+ range.
The primary risk factor for PD is age.
PD incidence estimates are higher in men compared to women at all ages.
The increase in the incidence of PD aligns with the growth of an aging population.
PD incidence rates are higher in certain geographic regions: the "Rust Belt" (parts of the northwestern and midwestern U.S. previously regulated by industrial manufacturing), Southern California, Southeastern Texas, Central Pennsylvania and Florida.
This study is the most comprehensive assessment of PD incidence in North America based on five epidemiological (the study of a disease and its impact) sets of data to count the number of diagnoses in 2012. Prior PD incidence rates, based on smaller studies, were estimated to be in the 40,000 – 60,000 range per year. The new incidence rate is 1.5 times higher at nearly 90,000 cases annually.
This study was supported by the Parkinson's Foundation and The Michael J. Fox Foundation for Parkinson's Research (MJFF), as well as the Institute for Clinical Evaluative Sciences (ICES).
Parkinson's Prevalence
According to the Parkinson's Foundation Parkinson's Prevalence Project, 1.2 million people in the U.S. will be living with Parkinson's by 2030. 
In 2014, the Prevalence Project sought to calculate an accurate estimate of the prevalence of Parkinson's in North America. This study draws on a large group of populations with a diverse range of backgrounds.
Parkinson's Prevalence Facts
The study confirms that men are more likely to have PD than women and that the number of those diagnosed with PD increases with age, regardless of sex.
The study found that the prevalence of people diagnosed with PD varies by region. Study researchers will now devote more time to finding out how.
Prior to this 2018 study, the last major PD prevalence study was completed in 1978.
Join the Fight Against Parkinson's
Support ground-breaking research, care and community outreach