Notable Figures with Parkinson's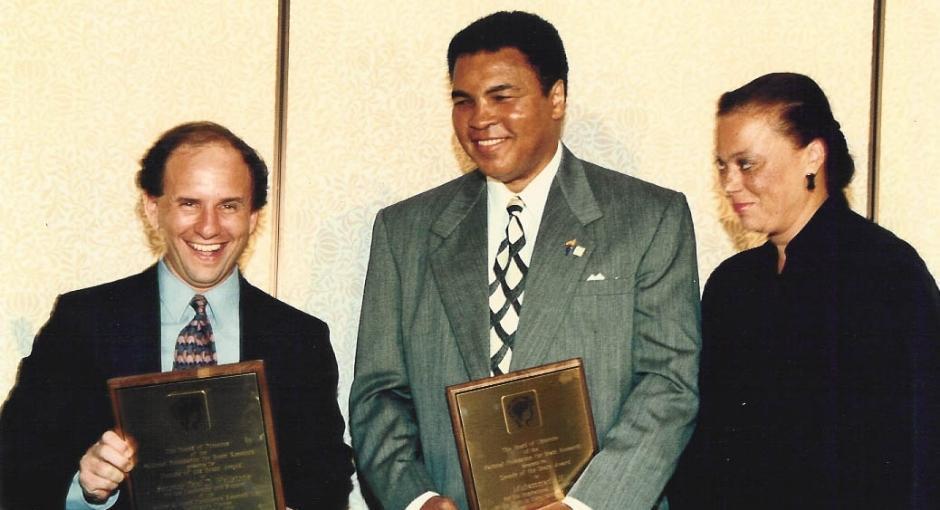 Although more than 10 million people worldwide live with Parkinson's disease (PD), the general public's understanding of disease symptoms is often limited to what is seen in the media. Many people only know Parkinson's as the disease that Muhammad Ali had, or Michael J. Fox has.
However, when a household name such as Ali or Fox announces their diagnosis, Parkinson's coverage briefly spikes. While a diagnosis is upsetting, when notable figures are public about their disease, the coverage helps increase awareness and understanding, while personalizing Parkinson's for those with no other connection.
A PD diagnosis is universally difficult to cope with, but with a platform to speak from and fans to speak to, here's a list of notable figures that have helped shape the Parkinson's conversation: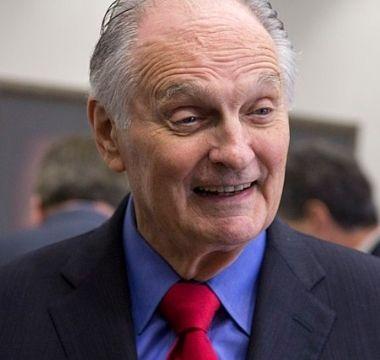 Alan Alda (diagnosed 2015)
Actor, director, screenwriter and author Alan Alda, best known for playing Hawkeye Pierce in the television series M*A*S*H*, was diagnosed with PD in 2015. He made his diagnosis public in 2018, saying "I was diagnosed three-and-a-half years ago and I've had a full life since then."
---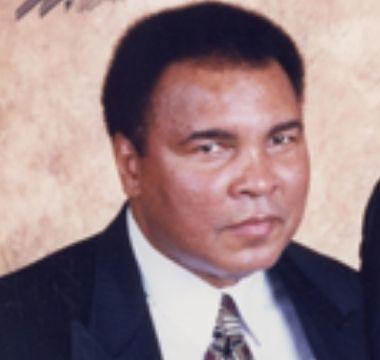 Muhammad Ali (diagnosed 1984)
Born Cassius Clay, Ali was known as the People's Champion. He was diagnosed with Parkinson's just three years after retiring from boxing. He worked to raise funds for Parkinson's research through the 2000s, even bearing the Olympic Flag in 2012. Ali was a longtime friend of the Parkinson's Foundation. He elevated Parkinson's awareness around the world and helped establish the Muhammad Ali Parkinson Center, a Center of Excellence, in Phoenix, AZ. Ali's fight against Parkinson's ended June 2016, but his legacy lives on.
---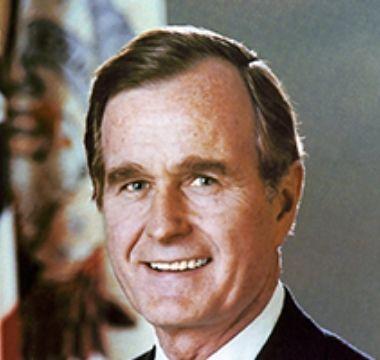 George H.W. Bush (diagnosed with vascular parkinsonism 2012)
The 41st President of the U.S. and two-time vice president under Ronald Reagan lived with vascular parkinsonism for several years. The World War II Navy veteran kept his hopes high and battled Parkinson's-like symptoms. At the time of his death at age 94, Bush was the longest living president in history.
---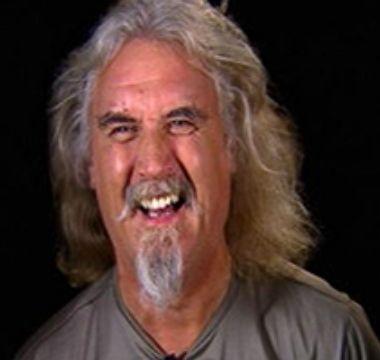 Billy Connolly (diagnosed 2012)
The Scottish stand-up comedian and film actor only visited his doctor after a fan, who was also a surgeon, approached Connolly in a lobby and informed him that his abnormal gait could be a sign of Parkinson's. Today, Connolly copes with his Parkinson's through his sense of humor alongside his wife, Pamela Stephenson. He is currently working on several projects.
---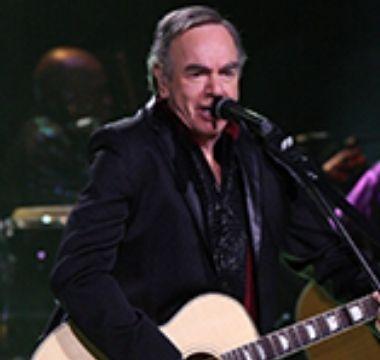 Neil Diamond (diagnosed 2018)
Singer and songwriter of popular songs like "Sweet Caroline" and "I'm a Believer" went public with his diagnosis after he announced his cancellation of the third leg of his 50th Anniversary tour in 2018. Fans of the Golden Globe and Grammy-winning Hall-of-Famer donated their tickets to Parkinson's research on his behalf, many through Parkinson's Champions. Diamond still plans on making music.
---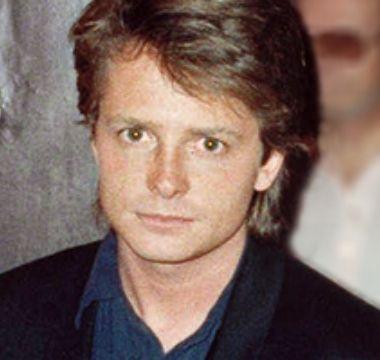 Michael J. Fox (diagnosed 1991)
Actor and philanthropist Michael J. Fox is one of the most recognizable Parkinson's advocates in the world. Fox became a household name as Marty McFly in Back to the Future and led an illustrious acting career, winning Emmys and a Golden Globe. Fox began noticing symptoms of young-onset PD when he was just 29 years old. He has dedicated his life to furthering Parkinson's research, going on to establish The Michael J. Fox Foundation for Parkinson's Research. Fox has written three books and continues to make guest appearances on TV shows, including his new documentary STILL: A Michael J. Fox Movie, where he reflects on his monumental career and life with Parkinson's.
---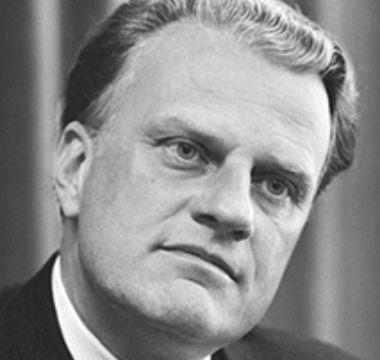 Billy Graham (diagnosed 1993)
The well-known evangelist was adored by his worldwide following for decades. His humble beginnings eventually turned into delivering sermons to crowds of hundreds of thousands of people. Graham received the Presidential Medal of Freedom in 1983 and the Congressional Gold Medal in 1996. He died in his North Carolina home from old age at 99 in 2018.
---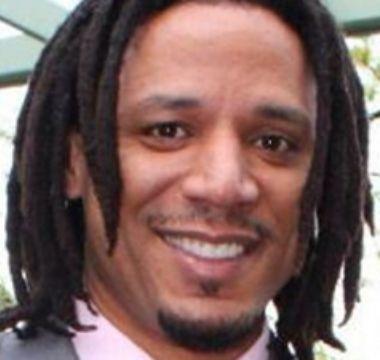 Brian Grant (diagnosed 2008)
Professional basketball player and strong community activist turned Parkinson's advocate was diagnosed with Parkinson's at just 36, just two years after retiring from his 12-year NBA career. Grant is determined to live an active, healthy life and launched the Brian Grant Foundation to help others do the same.
---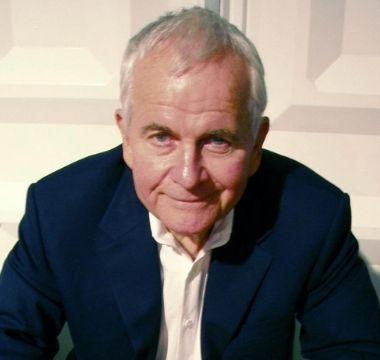 Ian Holm (diagnosis unknown)
Beloved British actor Ian Holm fought Parkinson's for years. The Tony Award and BAFTA awardee starred in more than 100 films and television roles, namely as Bilbo Baggins in "The Lord of the Rings" trilogy and "The Hobbit," in "Alien" and in his Oscar-nominated "Chariots of Fire" role. Knighted for his services to drama, the actor died in 2020 in London, England at the age 88 from Parkinson's-related causes.
---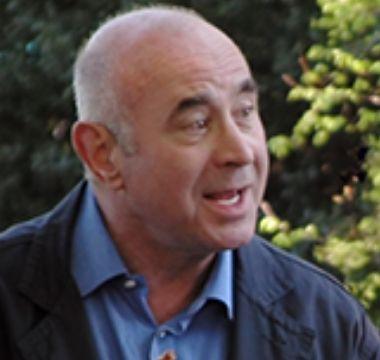 Bob Hoskins (diagnosed 2011)
One of London's most beloved actors, Hoskins was best known for his roles in Pennies from Heaven, The Long Good Friday and Hook. The Emmy Award winner was diagnosed with Parkinson's in 2011 and soon after retired from acting. Just two years later, Hoskins died of pneumonia at age 71.
---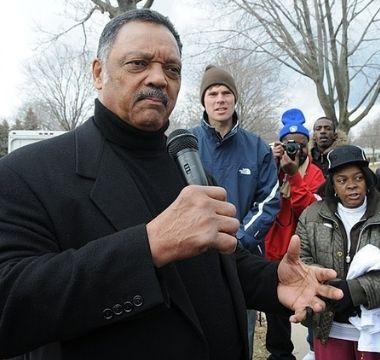 Rev. Jesse Jackson (diagnosed 2015)
The influential and outspoken civil rights leader who strived for equality since the 1960s and marched alongside Martin Luther King, Jr., announced his Parkinson's diagnosis in November 2017. The retired CNN host hopes to use his voice to find a cure.
---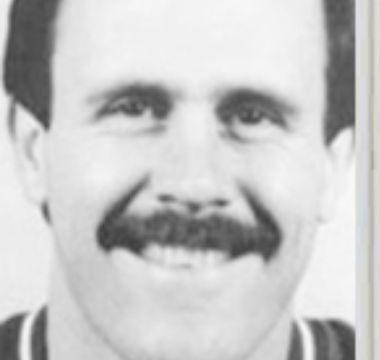 Dave Jennings (diagnosed 1996)
During his 11-year career, the New York Giants punter made four Pro Bowls before ending his career with the Jets. As a broadcaster in the public eye, he privately managed his young-onset PD, until he eventually shared his story to help others. Jennings passed away at age 61 in 2013.
---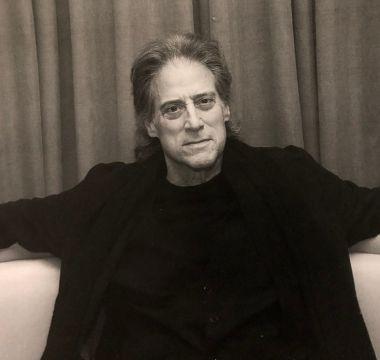 Richard Lewis (diagnosed 2021)
Stand-up comedian and actor Richard Lewis, best known for his dry and witty roles in Men in Tights and Curb Your Enthusiasm, was diagnosed with PD in 2021. He publicly stated that his Parkinson's is progressing slowly, but he will retire from stand-up and continue focusing on his acting and writing.
---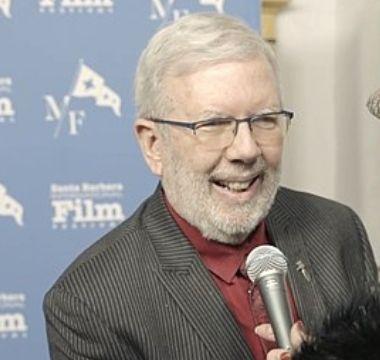 Leonard Maltin (diagnosed 2015)
One of the most highly respected cinephiles of our time, Maltin is best known for authoring thousands of movie reviews and for his thorough knowledge of Hollywood history. He also made several guest appearances in TV and film. Maltin was diagnosed with Parkinson's in July 2015.
---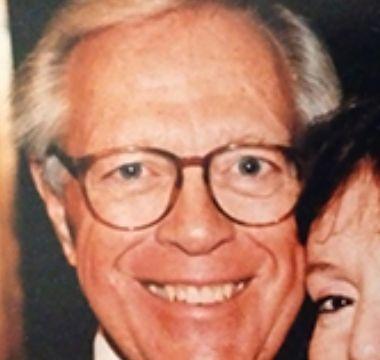 Knowlton Nash (diagnosed 2002)
The Canadian broadcasting icon, best known as a long-time anchor of The National and who interviewed high-profile figures such as Robert Kennedy was diagnosed with Parkinson's in 2002 but kept his spirits high. Nash passed away in 2014 at the age of 86.
---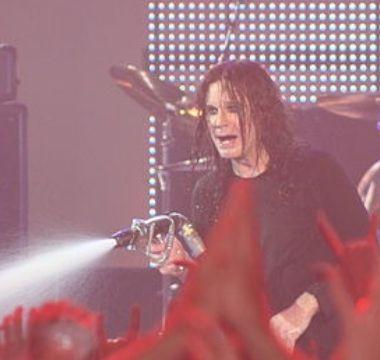 Ozzy Osbourne (diagnosed 2019)
Heavy metal legend Ozzy Osbourne was diagnosed with Parkinson's in February 2019, he revealed in an interview with Robin Roberts on "Good Morning America" on January 21, 2020. Ozzy, from England, rose to fame as lead singer of Black Sabbath in the 1970s. In the 1980s, he began his solo career, ultimately releasing 12 albums and receiving three Grammy Awards, including the "Lifetime Achievement Award" in 2019. Ozzy reunited with Black Sabbath in 2005, recorded a new album and went on tour. The band has received two Grammy Awards and was inducted into the UK Music Hall of Fame in 2005 and the Rock and Roll Hall of Fame in 2006.
---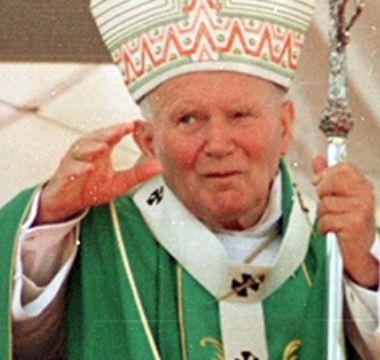 Pope John Paul II (diagnosed 1991)
Pope John Paul II was born Karol Józef Wojtyła in Wadowice, Poland, and was the first non-Italian pope in more than 400 years. Ordained in 1978, the pope visited more than 100 countries and strongly advocated for human rights for his more than 25 years in the Vatican. His change in posture, voice and gait became more pronounced through his public appearances later in life. He was diagnosed with Parkinson's in 2001 and passed away in 2005.
---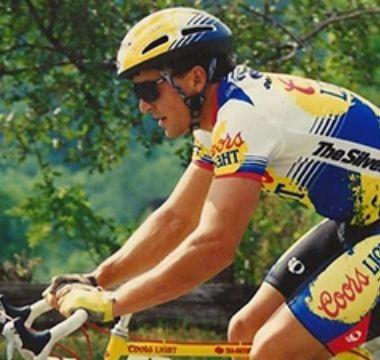 Davis Phinney (diagnosed 2000)
As the first American to win a road stage of the Tour de France, Davis Phinney has celebrated the most victories of any cyclist in American history, an astonishing 328. The Olympic Bronze medalist was diagnosed with young-onset PD after years of experiencing several motor and non-motor signs. He inspires others through his optimism and encouragement, eventually launching the Davis Phinney Foundation. Today, he lives in Boulder, CO, with his wife and fellow Olympian, Connie Carpenter-Phinney.
---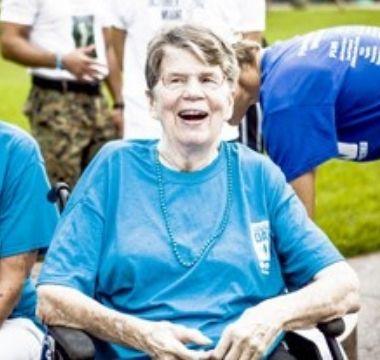 Janet Reno (diagnosed 1995)
As the first female Attorney General of the U.S., Reno was a champion for social change during a difficult political environment. In 1995, just two years into her eight-year service, Reno was diagnosed with Parkinson's. Reno was a longtime supporter of the Foundation and an advocate for Parkinson's research. She proved to the public how people with PD could live life to the fullest. Reno passed away due to complications of PD in November 2016 — nearly 21 years after her diagnosis.
---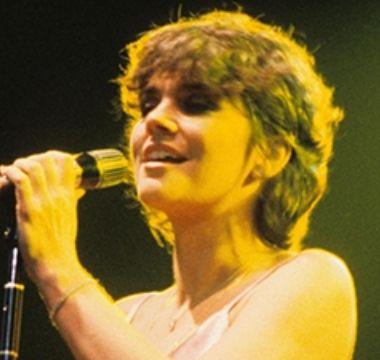 Linda Ronstadt (diagnosed 2012)
"The First Lady of Rock," Linda Rondstadt emerged on the folk-rock and country-rock scene in 1967. Over her 44-year career, Rondstadt received 11 Grammys and an Emmy while selling more than 100 million records. She retired in 2011 and announced that she had Parkinson's in 2012. She has said that her voice had likely been affected for many years prior to her diagnosis. She was honored with a National Medal of Arts by President Obama and currently lives with her son.
---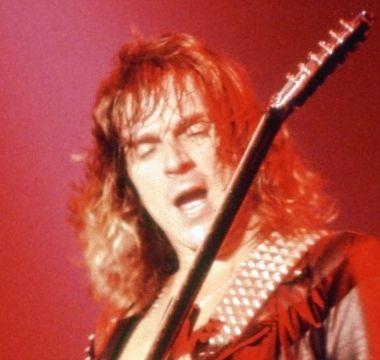 Glenn Tipton (diagnosed 2008)
The Grammy award-winning Judas Priest guitarist has been living with Parkinson's for 10 years. In February of 2018, he announced that he will no longer be touring with the speed metal band due to his Parkinson's symptoms, but still remains part of the band and joins them on stage for select shows.
---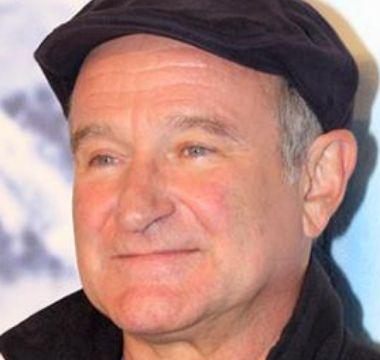 Robin Williams (diagnosed in 2014 with Lewy Body Dementia)
The adored comedian and actor was diagnosed with Parkinson's three months prior to his death in August 2014. Williams won Academy Awards, Emmys, Golden Globes, Screen Actors Guild Awards and Grammy Awards throughout his career. After his death, it was confirmed that Williams had identifiers for Lewy Body Dementia.
---
Join the Fight Against Parkinson's
Support ground-breaking research, care and community outreach