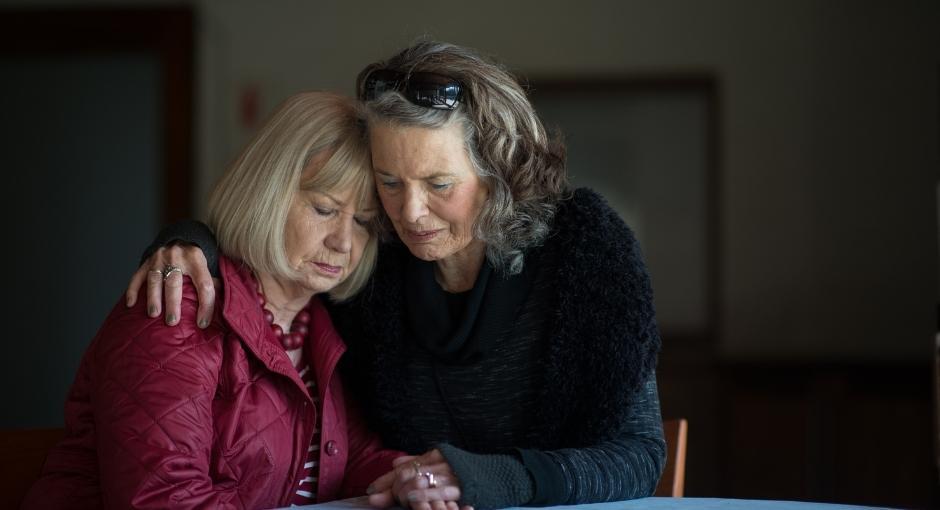 People with Parkinson's disease (PD) can feel a sense of helplessness at any stage of the disease. Feelings of heavy dread can often follow a new diagnosis, changing abilities and symptoms or the frustration of altering medications. Many with Parkinson's may relate to these feelings and have found ways to work through them. However, if you are feeling stuck and your feelings have evolved into thoughts about suicide, we want you to know there are places to turn to for support.
When asked, up to 30% of people with Parkinson's have thought about suicide. There are different paths a person with Parkinson's can take that lead to suicidal thoughts.
Depression is a symptom of Parkinson's that can lead to suicidal thoughts. Most people with PD will go undiagnosed or undertreated for depression, which can evolve into dark thoughts. It is important to remember that once diagnosed, depression is treatable. Depression can also be a side effect of Parkinson's medications or be the result of social isolation or seasonal depression.
Depression is not the only cause for suicidal thoughts among people with Parkinson's. For some, thinking of suicide can be part of the thought process of a person who is thinking clearly, someone who is looking to their future and does not see an optimistic outcome. Thoughts of hopelessness can also lead to suicidal thoughts and are also not always linked to depression.
Depression, Anxiety and Parkinson's
Depression and anxiety are Parkinson's symptoms that can impact daily life. Learn more about their signs and how to treat and manage them alongside your care team.
Increased Risk of Suicide
People with neurological conditions like Parkinson's are at higher risk for suicide, according to a study published in in the Journal of the American Medical Association in February 2020.
Depression can be a common PD symptom. Even in cases of mild depression, suicide risk is elevated for those with Parkinson's.
How to Address Suicidal Thoughts
Subtext (optional): People living with Parkinson's benefit most from a comprehensive, team-based healthcare approach that includes a social worker, therapist, psychologist or counselor. With a team in place, should depression or suicidal thoughts occur, you have an established relationship with a professional you trust. However, it is never too late to add a mental health professional to your care team.
The below tips are designed to help you find support for yourself if you have thoughts of suicide.
Suicide Prevention Resources
National Suicide Prevention Lifeline 1-800-273-8255 The Lifeline provides 24-hour-a-day, free and confidential support for people in distress, prevention and crisis resources for you or your loved ones and best practices for professionals. Visit their website. Recently updated to: 988 Suicide and Crisis Lifeline; dial/text 988.
The Substance Abuse and Mental Health Services Administration (SAMHSA) National Helpline 800-662-HELP (4357) Confidential, free, 24-hour-a-day, 365-day-a-year, information service, in English and Spanish, for individuals and family members facing mental and/or substance use disorders. Visit their website.
Crisis Text Line Text HOME to 741741 Crisis Text Line provides free, 24/7 mental health support via text message. Visit their website.
Addressing Suicide
People living with Parkinson's can feel helplessness or depression at any stage of the disease. Changes in their lifestyle and abilities, the progression of symptoms or frustrations of living with a neurodegenerative disease can lead to the development of feelings that are difficult to manage for themselves and a care partner.
While some people with Parkinson's have found ways to adapt to these feelings and move forward, these feelings can re-occur or worsen. There are ways care partners and family members can help, along with 24-hour resources listed above.
30%
of people people with Parkinson's say they have thought about suicide.
50%
of people with Parkinson's are estimated to experience some form of depression.
Warning Signs
Knowing these warning signs can help you recognize when to seek help. Suicide warning signs include:
Talking or writing about harming or killing oneself. For example, saying, "What's the point of living with PD?"
Dramatic mood swings or sudden personality changes, for example losing interest in day-to-day activities. Keep in mind that sudden changes in medication may also cause these side effects. Talk with your doctor if you suspect this to be the case.
Feelings of helplessness, hopelessness and being trapped.
Self-loathing or self-hatred.
Saying goodbye through an unusual or unexpected visit or call.
Withdrawing from friends and family. Increasing social isolation. Both can be common for someone with Parkinson's.
Sudden sense of calm and happiness after being extremely depressed can mean that the person has decided to attempt suicide.
Any of these warning signs can indicate that someone is at risk of suicide. Creating a suicide plan or seeking out things that could be used in a suicide attempt, such as weapons, is a signal that they are at high risk. If this is the case, please immediately contact the 24-hour National Suicide Prevention Lifeline at 1-800-273-8255.
How to Help
If you are concerned about a loved one who you suspect is suicidal, it can be helpful to have a direct conversation with them. Start with saying something like "You seem more hopeless lately ― are you having suicidal thoughts?" or "You recently said 'life it pointless' and it made me wonder if you are thinking about suicide." It is important to listen and try not to immediately problem solve.
If you believe that a friend or family member may be thinking of suicide and are looking for help, contact a 24-hour suicide prevention helpline that can guide you on how to help your loved one, such as the National Suicide Prevention Lifeline at 1-800-273-8255.
Whether you call on your loved one's behalf or have your loved one call, the Lifeline will be able to help assess the best next step and can even send someone out to assist. You or your loved one can even use Lifeline Chat, a service of the National Suicide Prevention Lifeline that connects you to the same counselors via web chat.
Another option is to contact the Substance Abuse and Mental Health Services Administration National Helpline at 1-800-662-4357, which provides referrals to local treatment facilities, support groups and community-based organizations.
Caregivers
Caring for a loved one with Parkinson's can bring it challenges. Caregivers are also susceptible to fatigue and feeling overwhelmed. If your care partner shows signs of suicidal thoughts, he or she may need help.
When providing care, caregivers often neglect their own self-care. They report their own health as fair to poor, according to AARP's 2020 Report, Caregiving in the U.S, while 23 percent of Americans say caregiving has made their health worse. Those who care for a loved one with Parkinson's are also at high-risk of developing depression.
If you notice the caregiver in your life showing symptoms, encourage him or her to talk about it, seek professional help and find a way to help him or her.
Other Resources
The Parkinson's Foundation understands that some people with Parkinson's inquire about assisted dying, sometimes called assisted suicide or death with dignity.
According to the nonprofit Death with Dignity, "Death with dignity laws allow qualified terminally-ill adults to voluntarily request and receive a prescription medication to hasten their death. As of September 2019, aid in dying statutes are in effect in California, Colorado, District of Columbia, Hawaii, Maine, New Jersey, Oregon, Vermont and Washington." More information about Death with Dignity can be found on their website or by calling (503) 228-4415.
Learn More
Learn more about suicide prevention and depression through the Parkinson's Foundation and external resources below: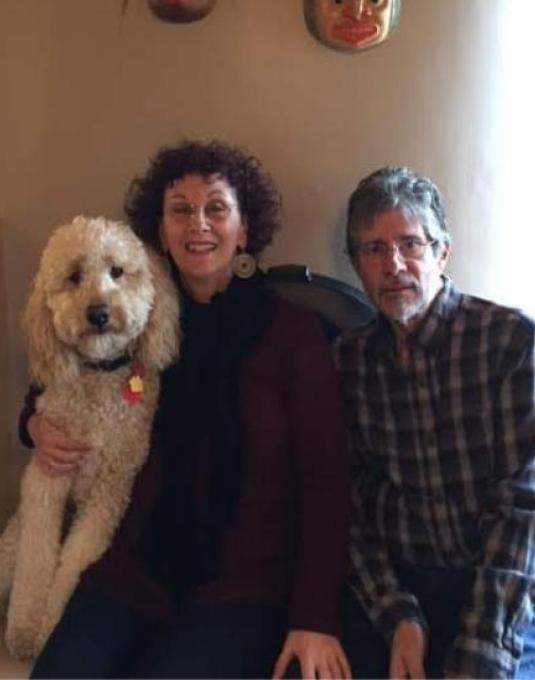 MY PD STORY: Karen St. Clair
My husband and I believe that one of the great "perks" of having Parkinson's in our lives is that we have had the opportunity to get to know so many amazing people, like Rose, who live with the daily struggle of this disease.