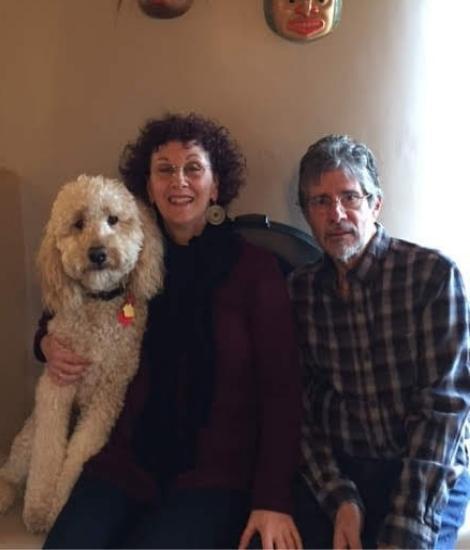 General PD Community
Karen St. Clair
I met Rose when she joined our Parkinson's support group a few years ago. I liked her immediately. She moved from New Orleans, LA after losing everything during hurricane Katrina. She had a strong "whiskey tenor" voice, was a long-term smoker and had a fabulous, loud laugh. Somehow, we had the same sense of humor and really hit it off.
Rose and I started meeting for lunch occasionally and I discovered that Parkinson's was really hard for her. I remember her telling me once that she could no longer put on her "full face," meaning her makeup, and because of this she just didn't feel like herself anymore. It didn't stop her from wearing cute outfits, like distressed jeans with a T-shirt or bright shirts, scarves and of course, a hat with everything! She also colored her hair a brilliant hue of red, which just suited her personality perfectly. She was an outrageous, fun-loving spirit!
As time went on, I noticed that Rose was becoming more depressed about her Parkinson's. She dwelled on the things she could no longer do in life, things that were important to her. Then she had a heart attack in June 2018 and her health deteriorated further. She was on even more medications, now for her heart. She continued to struggle but wouldn't accept help. She was very independent! I suggested getting different depression meds, but trying not to be intrusive, I never checked to see if she had done this. Rose was also a very private person.
Then the devastating news came. Rose committed suicide! All of us in our Parkinson's support group and her Rock Steady Boxing group were shocked. How had we failed to see that she was "drowning," and that she needed more support? Rose lived alone and had no care partner, although her daughter and grandchildren checked in on her frequently. But they all had their own lives, as did all of us in the PD community.
So, Rose left us. We no longer hear her loud laugh or get so see her sweet, lovely smile. She is gone and we are left wondering "what could we have done?" How could we have not seen that she needed more help? What would have made a difference?
During September, the Parkinson's Foundation is shining a spotlight on Parkinson's and suicide. More needs to be done, especially for those living alone with Parkinson's! I hope we find ways to help so others don't have to feel the loss, the pain and the constant questioning that a suicide leaves behind.
Please, if you are reading this and are feeling like Parkinson's is more than you can bear, that it's not worth living, and that you have nothing left to live for, PLEASE tell someone NOW, get help NOW, call a suicide prevention number NOW, because life is too precious and you will leave a HUGE HOLE in the lives of all those who know and love you!
My husband and I believe that one of the great "perks" of having Parkinson's in our lives is that we have had the opportunity to get to know so many amazing people, like Rose, who live with the daily struggle of this disease. They are some of the nicest, friendliest, sweetest folks you can ever meet. We really feel blessed to have our Parkinson's community!
You are not alone.
More Stories
from the Parkinson's community