Raise Awareness
Robin Williams: Lewy Body Dementia, Suicide and Parkinson's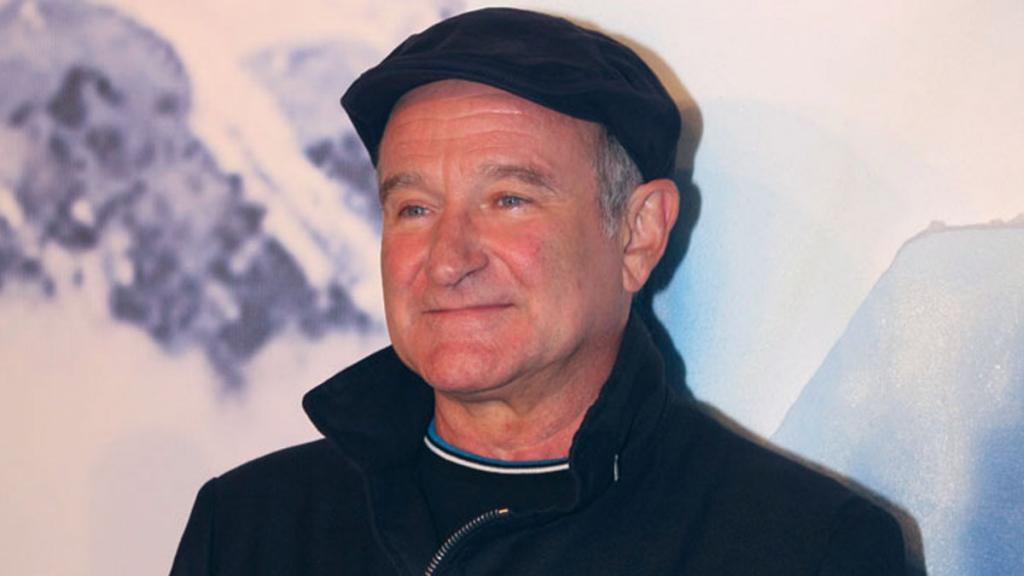 On July 21, actor and comedic genius Robin Williams would have turned 70. Williams not only amplified and brought awareness to the life-changing, prevalent disease known as Lewy Body Dementia, but his passing brought much needed attention to the importance of mental health and the non-movement symptoms of depression and anxiety that can accompany a neurodegenerative disease.
Nearly seven years after his passing, what do we know about Lewy Body Dementia? How can we help people with a neurological disease experiencing suicidal thoughts?  
What is Lewy Body Dementia? 
Lewy Body Dementia (LBD), also known as Dementia with Lewy Bodies, is a progressive brain disorder that is diagnosed when cognitive decline is an early symptom. It can also be diagnosed when cognitive decline and motor symptoms begin and develop together. 
"Lewy Body Dementia is a common type of dementia — it is the second most common neurodegenerative dementia behind Alzheimer's," said Jennifer G. Goldman, MD, MS, section chief of Parkinson's Disease and Movement Disorders at Shirley Ryan AbilityLab and a Professor in Physical Medicine and Rehabilitation and Neurology at Northwestern University Feinberg School of Medicine, a Parkinson's Foundation Center of Excellence. "It is thought to affect 1.4 million people in the U.S. but is not widely recognized. With greater education and awareness, with Lewy Body Dementia including both Dementia with Lewy Body and Parkinson's disease (PD) dementia, we can start to change that landscape."
What is the difference between Lewy Body Dementia and Parkinson's disease dementia?
Lewy Body Dementia is a term used for both Parkinson's disease dementia and Lewy Body Dementia. They have some things in common, but their progression and treatment are different. 
While many people with Parkinson's can experience cognitive changes, it is important to know that not everyone with Parkinson's will develop dementia. "When we see more severe cognitive changes, particularly when they affect someone's function or ability to act independently for activities of daily living, their work or hobbies, we think of that as being a form of dementia," said Dr. Goldman.
"With Parkinson's dementia, the motor symptoms precede the dementia. In dementia with Lewy Body the initial core symptom is dementia — cognitive changes are early, and motor features, if present, occur either after the onset of dementia or concurrently," said Dr. Goldman. 
Fight For a Diagnosis
Before Robin Williams was diagnosed with Lewy Body Dementia, it was reported that he had been experiencing paranoia, confusion, insomnia, constipation and lacking the ability to smell. For many, the wide range of early symptoms — not all related to brain function — makes Lewy Body Dementia difficult to diagnose. 
Dr. Goldman urges patients to fight to find their diagnosis. "Continue to seek the answers and seek out a specialist to help identify the cause of the cognitive issues or type of dementia," said Dr. Goldman. "The right doctor can change one's management, prognosis, and eligibility for participating in research studies. It's important to have the best understanding of the disease for the chance to have the best outcomes."
Depression and Suicide
People with neurological conditions, like Parkinson's, are at higher risk for suicide, according to a study published in in the Journal of the American Medical Association in February 2020. Depression can be a common symptom for both PD and LBD. 
People living with Parkinson's benefit most from a comprehensive, team-based healthcare approach that includes a mental health professional. With a team in place, should depression or suicidal thoughts occur, you have an established relationship with a professional you trust. However, it is never too late to add a mental health professional to your care team. 
If you or your loved one is having thoughts of suicide:
Find the resource that works for you: 24-hour suicide prevention hotlines can help, such as the National Suicide Prevention Lifeline at 1-800-273-8255.
Seek professional help: Find a psychologist, therapist, counselor, or social worker you can trust and lean on. 
Stay engaged: It can be easy for people with Parkinson's to distance themselves. Try to connect with family and friends, schedule regular phone calls, seek out a support group or wellness class. 
Build your support crew: call the Parkinson's Foundation Helpline at 1-800-4PD-INFO (473-4636) for help finding a local or online support group. 
If you are a care partner or family member, learn about suicide warning signs and how you can help here.  
Ongoing Hope
There are treatment options for Lewy Body Dementia and Parkinson's disease dementia. Health care teams are finding that the most effective approach is a combination of medication, physical and mental exercises, and incorporating a mental health professional as part of a care team. 
"There is quite a bit of research going on in Lewy Body Dementia," said Dr. Goldman. "Researchers are trying to understand why it occurs, and whether there are differences between Parkinson's disease dementia and Lewy Body despite the fact that they share many clinical symptoms and pathology. Ongoing research ranges from trying to predict or detect early changes in people who might go on to develop Lewy Body Dementia all the way to studying different treatments — from medications to newer trials starting to look at the roles of mental and physical exercises."
More Resources
The Parkinson's Foundation believes in empowering the Parkinson's disease community through education. Learn more: 
Contact the Parkinson's Foundation Helpline at 1-800-4PD-INFO (1-800-473-4636) for more information about any of these topics and Parkinson's.