Scientific Advisory Board
Our Scientific Advisory Board is comprised of leading Parkinson's disease (PD) basic, clinical and translational scientists who guide our diverse research programs.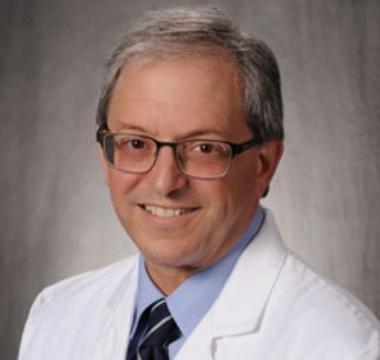 Richard Smeyne, PhD, Chair
Dr. Richard Smeyne is a Professor and Chair of the Department of Neuroscience and the Director of the Jack and Vickie Farber Institute for Neuroscience at Thomas Jefferson University, a Center of Excellence. His research focuses on the cell biology of Parkinson's, with an interest in the interactions between the immune system and the central nervous system (brain and spinal cord). With a long-standing interest in the cell biology of Parkinson's disease, his studies examine both environmental and genetic causation. His lab was the first to show, in animal models of PD, that exercise could modify disease progression and more recently examines the underlying molecular programs responsible for this neuroprotection along with which cells are responsible for the toxicity seen following MPTP administration. Additionally, Dr. Smeyne studies the role of environmental enrichment in neuroprotection. He is also recognized for his work examining interactions of the peripheral immune system with that of the brain's innate immune system immune as well as the role of viruses in the etiology of Parkinson's. He has been published in Nature, Science, Proceedings of the National Academy of Sciences, Cell and the Journal of Neuroscience. Dr. Smeyne received his doctorate in anatomy from Thomas Jefferson University and completed his postdoctoral training in molecular biology at the Roche Institute of Molecular Biology.
---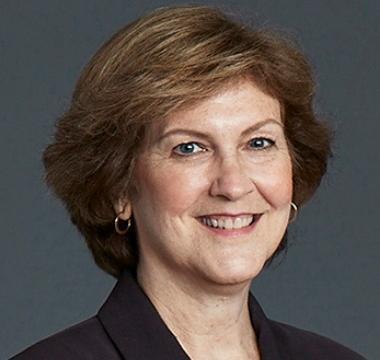 Margaret Rice, PhD, Co-Chair
Dr. Margaret Rice is a Professor in the Department of Neurosurgery and the Department of Neuroscience and Physiology at New York University School of Medicine, a Center of Excellence. Dr. Rice's research in her laboratory is focused on the regulation of dopamine. The Rice group uses carbon-fiber microelectrodes with fast-scan cyclic voltammetry to provide real-time monitoring of axonal dopamine release in dorsal and ventral striatum, and somatodendritic release in the substantia nigra and ventral tegmental area, primarily in brain slices. Current research is centered on a novel finding from the Rice group that hydrogen peroxide (H2O2), produced by mitochondrial respiration, is an endogenous regulator of synaptic and somatodendritic dopamine release, as well as dopamine neuron activity in the substantia nigra. The Rice group also studies the regulation of axonal dopamine release by glutamate, GABA, calcium, cannabinoids and caffeine, the mechanism and regulation of somatodendritic dopamine release and dopamine dysfunction in transgenic mouse models of dystonia and PD. Dr. Rice received her BS from the University of Oklahoma and her PhD from the University of Kansas. Her post-doctoral training was done at NYU School of Medicine.
---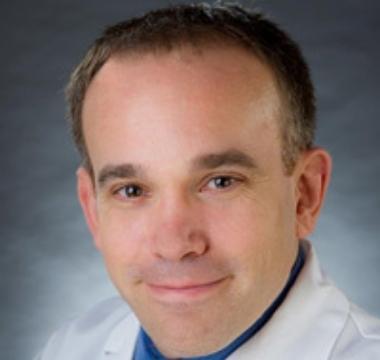 Roy Alcalay, MD, MS
Dr. Roy Alcalay is Chief of the Movement Disorders Division at Tel Aviv Sourasky Medical Center in Tel Aviv, Israel, a Center of Excellence. He recently moved from Columbia University where he holds a part-time Associate Professorship. His research focuses on biomarkers and genetics in Parkinson's disease and cognitive functioning. He was a Brookdale Leadership in Aging fellow, and his research has been supported by the NIH, the Parkinson's Foundation, the Michael J. Fox Foundation and the Smart Foundation. He is a member of Scientific Advisory Board of the Parkinson's Foundation and the Silverstein Foundation for Parkinson's with GBA. He is the lead investigator of PD GENEration, a Parkinson's Foundation flagship study that provides genetic testing and counseling to people with Parkinson's. His clinical practice focuses on Parkinson's and other movement disorders, including tremor, dystonia, Tourette syndrome, myoclonus, ataxia, and chorea. Dr. Alcalay has contributed to a range of original articles in leading medical research journals, including The New England Journal of Medicine, Neurology, Archives of Neurology, Genetics in Medicine, Journal of Clinical and Experimental Neuropsychology, Movement Disorders and Parkinsonism and Related Disorders. Dr. Alcalay received his medical degree from Tel Aviv University, Israel, his neurology training from the Harvard University residency program at Massachusetts General Hospital and Brigham and Women's Hospital and his movement disorders training at Columbia University. He is a graduate of the Patient Oriented Research and earned Master's in biostatistics from Columbia University.
---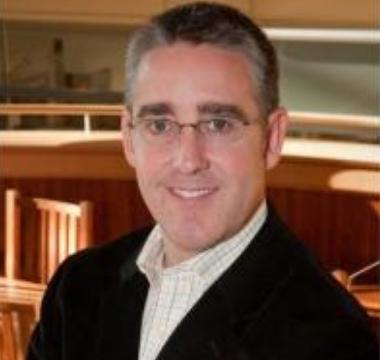 Warren Hirst, PhD
Warren Hirst is Senior Director and head of the movement disorders preclinical research efforts in Biogen's Neurodegeneration Research Unit, a role he has led since joining them in 2016. Warren is responsible for developing and driving a diverse preclinical portfolio of programs, to complement Biogen's development efforts for their alpha-synuclein antibody, which is in Phase 2 trials, using multiple modalities, from antibodies and antisense oligonucleotides, in collaboration in Ionis, to gene therapy and small molecules, targeting mechanisms strongly supported by human genetics and pathology, to deliver novel disease-modifying therapeutics to patients. Warren received his Ph.D. from Imperial College, London and, after a post-doc at the same institution, he moved to industry. Warren has 20 years of pharma experience, all focused on neurodegeneration research – including Alzheimer's disease, depression, stroke and Parkinson's disease, and drug development, holding positions of increasing responsibility at SmithKline Beecham and GlaxoSmithKline in England, before moving to the USA to join Wyeth and then Pfizer. Warren has lead teams that have discovered and advanced 2 molecules into clinical trials (Phase 1 and Phase 3) and has published over 70 peer-reviewed scientific papers. Warren is actively engaged in the wider scientific community via collaborations with key academic partners, and his service on NINDS study sections, foundation grant review committees, and as an ad-hoc reviewer for multiple journals including Neuron and PNAS. Warren also served as a member of the Michael J. Fox Foundation's Executive Science Advisory Board. Outside of work Warren enjoys snowboarding and travel.
---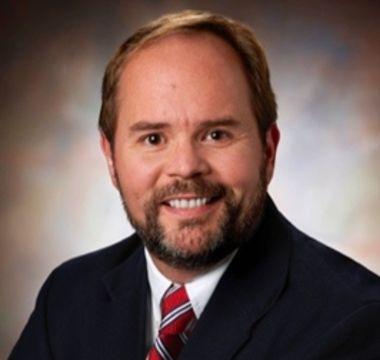 Matthew Kennedy, PhD
Dr. Kennedy is currently an Executive Director of Neuroscience at Merck Research Labs. Dr. Kennedy is a pharmacologist by training focused on the discovery of novel disease modifying therapies for neurodegenerative diseases. He co-led the discovery and progression of multiple clinical candidates — including verubecestat (MK-8931), the first BACE inhibitor to progress to Phase 3 trials in AD. His team also contributed to the discovery of LRRK2 kinase inhibitors for Parkinson's disease. In 2014, he moved to Boston and has grown a team of scientists focused on the discovery of immune based therapies for the treatment of neurodegenerative diseases. Most recently he contributed to Merck's Cambridge site expansion to establish an integrated multi-therapeutic research group with Neuroscience Immunology, Genetics, Chemical Biology, and Data Sciences expertise. Dr. Kennedy is a graduate of Villanova University (B.S. Biology) and Vanderbilt University (Ph.D. Pharmacology) where he studied the structure and function of G-protein coupled receptors. As a post-doc at the Mayo Clinic and the Howard Hughes Medical Institute at Boston Children's Hospital, he defined molecular elements critical for G-protein-gated ion channel assembly and function.
---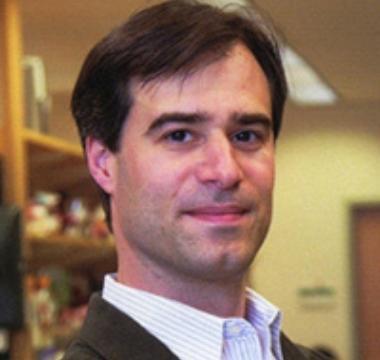 Matthew LaVoie, PhD
Dr. Matthew LaVoie is an Associate Professor of Neurology at Brigham and Women's Hospital and Harvard Medical School. Dr. LaVoie's lab is dedicated to uncovering the early molecular events responsible for the selective neurodegeneration and unique neuropathology associated with Parkinson's disease. A major goal of the lab is to understand the basic physiological functions of genes associated with familial Parkinson's, and the impact of their pathogenic mutations. Dr. LaVoie serves on the Scientific Advisory Board for the Parkinson's Foundation and the National Scientific Advisory Council for the American Foundation for Aging Research. He served on the Editorial Board of the Journal of Biological Chemistry and is currently the Editor-in-Chief of Brain Research. In addition to his responsibilities as Principal Investigator of a basic research laboratory at Brigham, he was the co-founder and co-director (with Dr. Barbara Bierer) of the Brigham Research Leadership Program and founder of the Career Building at a Research Hospital seminar series. Dr. LaVoie received his BA and BS in Biology and Psychology from Rutgers University and his PhD from the University of Pittsburgh.
---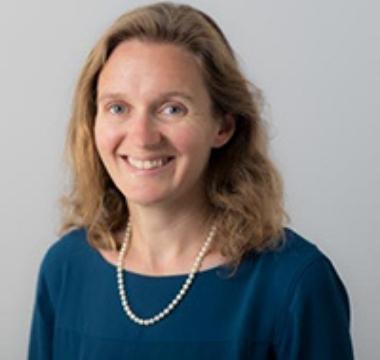 Alexandra Nelson, MD, PhD
Alexandra Nelson is from Berkeley, California and attended Stanford, where she learned to row, and attended the occasional class. After falling in love with ion channels, she worked in several labs and began reading Neuron cover to cover in the library. She then went to UC San Diego's Medical Scientist Training Program, where she worked with Sascha du Lac on cellular plasticity in the vestibular system and developed a deep fondness for spontaneously firing neurons and use of purple in figures. During graduate school she found time to row for the national champions, San Diego Rowing Club. After a Neurology residency at UCSF, she completed a postdoctoral fellowship with Anatol Kreitzer at the Gladstone Institute, where she studied striatal microcircuits in mouse models of movement disorders. She started her own lab and joined the UCSF Neuroscience Program in 2014 with the expert help of Ally Girasole. She continues to see patients in the UCSF Memory and Aging Center, focusing on diseases of the basal ganglia and cerebellum. She also provides medical advice to the occasional neurotic graduate student. She still lives in San Francisco with her incredibly supportive husband, wonderful daughters, and three pets. In her spare time she enjoys cooking lab snacks, running, tree and invertebrate phylogeny, and going camping with her family. She also enjoys complete sentences and fully referenced documents.
---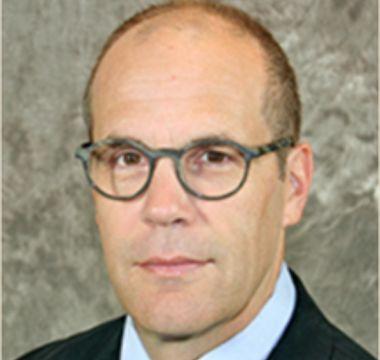 Jean-Christophe (Chris) Rochet, PhD
Dr. Rochet is a Professor in the Department of Medicinal Chemistry and Molecular Pharmacology at Purdue University and is the John and Donna Krenicke Director for the Purdue Institute for Integrative Neuroscience. Research in the Rochet laboratory is aimed at understanding the role of protein aggregation in neurodegenerative disorders, with an emphasis on Parkinson's disease (PD). Though the aggregation of the presynaptic protein α-synuclein (aSyn) has been observed in PD patients, the molecular details underlying aSyn neurotoxicity in PD are still unclear. Thus, the research in Dr. Rochet's lab focuses on better understanding mechanisms of neurotoxicity and neuroprotection in PD, with the ultimate goal of identifying new therapeutic strategies. Examples of questions addressed by their studies include: 1) What are molecular mechanisms underlying the formation of neurotoxic aSyn aggregates?; 2) How do post-translational modifications modulate aSyn aggregation and neurotoxicity?; 3) What are cellular factors (e.g., antioxidant proteins, chaperones, proteins involved in lysosomal autophagy) that modulate aSyn aggregation and neurotoxicity?; 4) Which cellular functions (e.g., mitochondrial respiration, lysosomal autophagy) are disrupted by neurotoxic forms of aSyn?; and 5) Can chemical entities that interfere with aSyn aggregation or neurotoxicity be identified? Dr. Rochet received his B.S. and Ph.D. from the University of Alberta.
---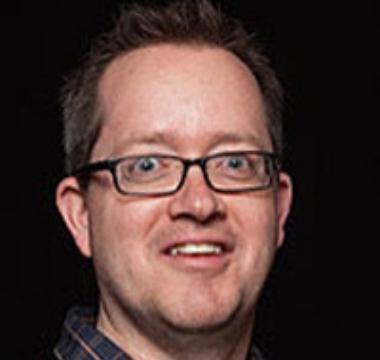 Stephen Shea, PhD
Dr. Stephen Shea is an Associate Professor at Cold Spring Harbor Laboratory. Dr. Shea's lab studies the neural circuitry underlying social communication and decisions. He uses natural social communication behavior in mice as a model to understand circuits and processes that are evolutionarily conserved and therefore shared broadly across species, likely contributing to disorders such as autism. Shea and colleagues have examined how emotion and arousal enable mice, via their olfactory systems, to store memories of other individuals and of related social signals. Recently, the lab made a key breakthrough, developing the ability to record from GCs in awake animals and discovering that their activity is dramatically modulated by state of consciousness. Finally, the Shea lab completed a series of studies of a different form of social recognition: auditory recognition of pup vocalizations by their mothers. Through this research, they have shown that a mouse model of Rett syndrome exhibits deficits in communication and learning not unlike those in human patients. Dr. Shea received his BS from the University of Maryland College Park and his PhD from the University of Chicago.
---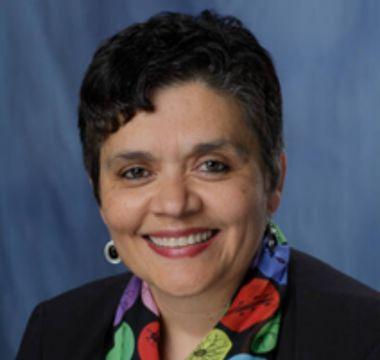 Malú Gámez Tansey, PhD
Dr. Tansey is the Norman and Susan Fixel Professor of Neuroscience and Neurology, Co-Director Center for Translational Research in Neurodegenerative Disease and the Parkinson's Foundation Research Center at the University of Florida. She is also the Editor-in-Chief of the prestigious, open access journal npj Parkinson's Disease – the official journal of the Parkinson's Foundation. The general interests of the Tansey lab include investigating the role and regulation of neuroinflammatory and immune system responses in modulating the gene-environment interactions that determine risk for development and progression of neurodegenerative and neuropsychiatric disease. The Tansey lab employs molecular, cellular, biochemical, pharmacological, immunohistological, fixed and live-cell high-content imaging, and behavioral assays to address important mechanistic questions with the long-term goal of developing novel therapeutics for the prevention and/or treatment of chronic neurodegenerative and neuropsychiatric diseases characterized by chronic neuroinflammation. As a Latina scientist, Dr. Tansey is a fierce advocate of diversity and serves as a role model for under-represented groups in STEM. Dr. Tansey obtained her B.S/M.S in Biological Sciences from Stanford University and her Ph.D. in Cell Regulation from UT Southwestern in Dallas, followed by post-doctoral work in Neuroscience at Washington University Medical School. Prior to setting up her academic research lab in 2002 at UT Southwestern Medical Center, she was head of the Chemical Genetics group at Xencor, a biotechnology company in Monrovia, working on novel TNF inhibitors that she used as tools in academia to investigate the role of neuroinflammation in neurodegenerative disease, and which have now advanced to clinical trials in Alzheimer's disease and COVID19 for cytokine storm.
---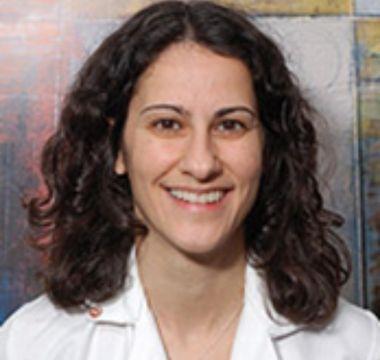 Talene Yacoubian, MD, PhD
Dr. Yacoubian is a Professor of Neurology in the Division of Movement Disorders and Center for Neurodegeneration and Experimental Therapeutics at the University of Alabama at Birmingham (UAB) and holds the John A. and Ruth R. Jurenko Endowed Professorship in Neurology. She is Director of the UAB Medical Scientist Training Program and the UAB Udall Center Clinical Core. Her research is focused on understanding mechanisms underlying neurodegeneration and testing proteins with neuroprotective potential in cellular and animal models of Parkinson's disease. Dr. Yacoubian received her AB in Biochemical Sciences from Harvard University. She then attended Duke University School of Medicine as part of the Medical Scientist Training Program. She completed her internship at Brigham & Women's Hospital in Boston and her neurology residency at Massachusetts General Hospital/ Brigham & Women's Hospital in Boston. Prior to joining the UAB Neurology faculty in 2007, Dr. Yacoubian was a Research and Clinical Fellow in Movement Disorders at Harvard Medical School/Massachusetts General Hospital.
Grants Review Committee
The Parkinson's Foundation gratefully acknowledges the contribution of our grant reviewers who help ensure that the research we support is of the highest integrity and greatest impact to the lives of people with Parkinson's disease.