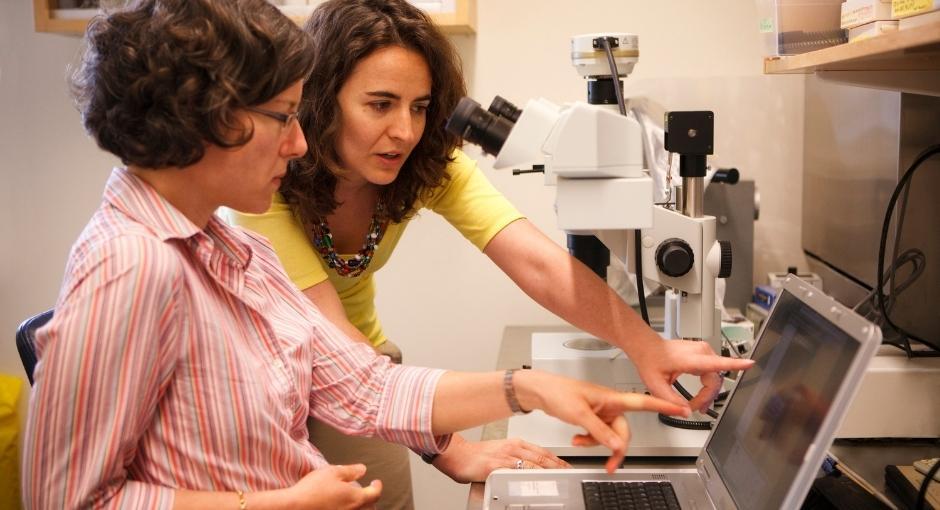 When it comes to Parkinson's disease (PD) research, our vision is to advance research, improve quality of life for people with Parkinson's, and ultimately, end Parkinson's. We work towards achieving this vision through our research priorities.
Roadmap to a Cure
Parkinson's is a complex disease with no known cause. Comprehensive research is key to unlocking its causes, developing life-changing treatments and discovering a cure. The Parkinson's Foundation invests hundreds of millions in innovative science to improve the lives of people with Parkinson's, funding some of the world's best and brightest researchers to drive steady progress forward.
We share our discoveries with the Parkinson's community — from people with Parkinson's and their loved ones, to healthcare professionals and researchers. Fostering open access to scientific discoveries sparks innovation, allowing researchers from all backgrounds to band together to accelerate Parkinson's research.
Our Research Priorities
We spur discovery through taking a comprehensive, big-picture approach to research. This approach is vital to identifying the fastest lanes to new therapies for the 10 million people living with Parkinson's in the world.
We fund science that:
Leads to greater understanding of the biology of Parkinson's by examining and uncovering the many ways this disease impacts the body and the brain. Known as basic research, these studies give us fundamental clues essential to solving the Parkinson's puzzle. Our researchers, funded through our robust grant program, work to understand the biology, neural circuity and symptoms through new and exciting research studies. Learn more about these studies.
Furthers improvements in quality of life through clinical research that engages people living with Parkinson's. Our banner study, PD GENEration: Mapping the Future of Parkinson's Disease, tests people with PD for clinically relevant Parkinson's-related genes at no cost to expand knowledge of the disease and evolve therapies.
Deepens knowledge on how Parkinson's impacts the health and well-being of groups of individuals through population health research. Our Prevalence Project study reveals the growing number of North Americans living with Parkinson's and underscores the importance of everyone with Parkinson's being able to get the care and resources they need to live their best quality of life.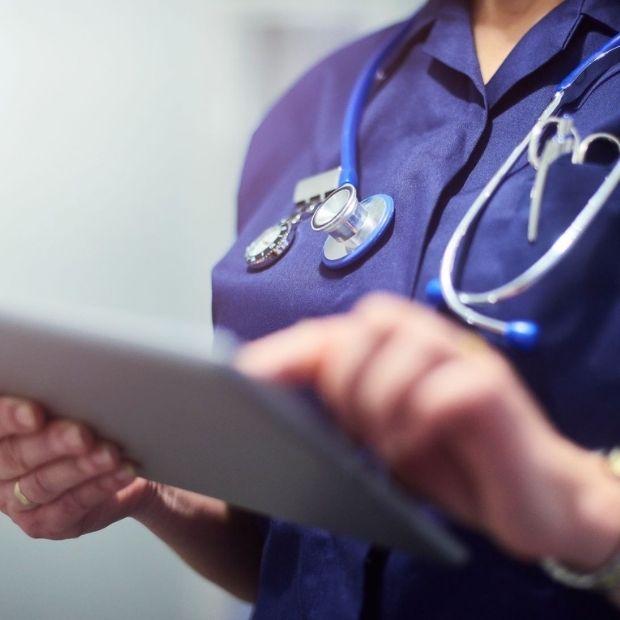 Enroll in Our Genetics Study
Understanding the connection between Parkinson's and genetics can help us understand how the disease develops and ultimately how it can be treated or cured. This is why studies like the Parkinson's Foundation PD GENEration study that is linking genetics to Parkinson's are essential.
Targeting Progress
Our research efforts directly help improve the lives of people with Parkinson's and guide us toward a cure. Our research progresses as we:
Find and fund the most promising pathways to improved therapies and optimal care. We work to identify unmet research needs through engaging with our community — people who live with Parkinson's, those who love them, healthcare experts and PD researchers. We do this through our patient engagement program. With the guidance of our scientific advisory board, we simultaneously ensure that we fund the studies that address these unmet research needs.
Uncover and share our Parkinson's discoveries. We put research findings to work immediately through building a PD data repository to spur research and make that data accessible to broader community. Sharing important data from studies such as our Parkinson's Outcomes Project sets Parkinson's care standards. Showcasing its findings, such as the significant value of depression screening and exercise for people who live with PD, helps healthcare workers deliver better care and provides a launch point for other scientists.
Work together. We are closer to laying the foundation of a PD cure when we utilize real-time data from our Global Care Network and our growing pipeline of neuroscientists. Working together allows us to pilot new care programs across our care network. We also achieve this through broad grant funding for young investigators, working to keep the most promising scientists in the highly competitive Parkinson's research field. We further guide promising science that advances health and wellbeing for everyone who lives with Parkinson's through our Research Centers (teams of scientists who work collaboratively to reveal new ways of understanding and treating Parkinson's).
Share Your Parkinson's Experience
Join the Parkinson's Foundation Surveys initiative to make sure your voice is heard!
Strengthening the Parkinson's Research Field
Our competitive awards and grants fund a diverse array of Parkinson's investigators. We support all types of scientists from neurologists who treat patients every day to highly specialized researchers investigating neural pathways.
These research awards also serve to help new investigators secure seed money for bigger funding, building their research over time.
Our approach to funding impactful PD research is like managing a garden. We don't plant seeds and walk away. We actively tend the garden, try a variety of seeds over time, fertilize and build on our successes to maximize our investment and keep it producing science that moves us towards a cure.
Unlike the National Institutes of Health (NIH), which funds a myriad of medical research, our exclusive focus is Parkinson's disease. We regularly fund as many PD-focused postdoctoral fellows as the $41 billion NIH. These investments attract promising early career scientists and clinical neurologists to grow expertise and expand discoveries in Parkinson's science while also giving established investigators the support needed to advance PD research.
Join the Fight Against Parkinson's
Support ground-breaking research, care and community outreach