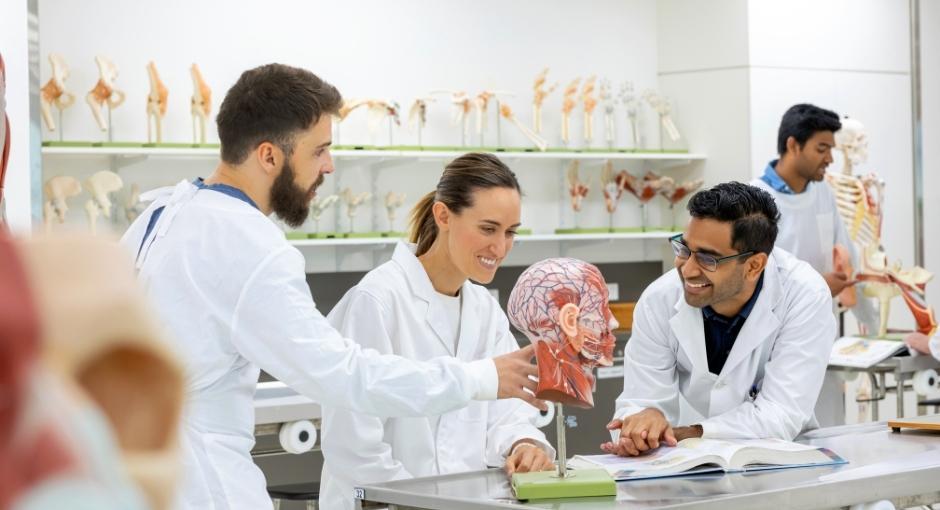 The number of people with Parkinson's disease (PD) is projected to increase with our aging population; the need for specialized care is greater than ever.
The Parkinson's Foundation offers several types of grants and awards designed to further the careers of healthcare professionals who are devoted to providing better care for those with Parkinson's:
Fellowships & Early Career Awards
Partnership Awards: collaborative partnerships supporting top clinician-scientist training, patient-oriented PD research and medical student PD studies.
Nurse Faculty Award: grant funding for nurse faculty to launch individual projects that help make life better for people with Parkinson's in their local community.
Physical Therapy Faculty Award: seed grant funding intended to support Physical Therapy Faculty alumni.
Awards for Institutions
Since 1980, the Parkinson's Foundation has provided more than $15 million dollars to support the training of over 150 neurologists to become experts in treating and helping those with PD.
The Parkinson's Foundation supported the first Movement Disorders Fellowship programs in the U.S., through our Centers of Excellence at Columbia University in New York and at Rush University in Chicago. The Parkinson's Foundation is widening the reach of our training program for physicians to become experts in Parkinson's care, offering an award established for institutions to train an incoming specialist.
Institutional Movement Disorders Fellowship: provides an institution in North America with the funds to support the two-year training of neurologists to become specialists in Movement Disorders. The award covers salary and associated costs, while the institution is responsible for recruiting and selecting the fellow to receive training. This is not an award to an individual.
Parkinson's Foundation-ABF Clinical Research Training Scholarship
Parkinson's Foundation-PSG Mentored Clinical Research Award
Physical Therapy Faculty Award
Movement Disorders Fellowships
There is no RFA in 2023. Any updates to the program will be posted here.