Tips for Daily Living
Newly Diagnosed: Living Your Best Life with Parkinson's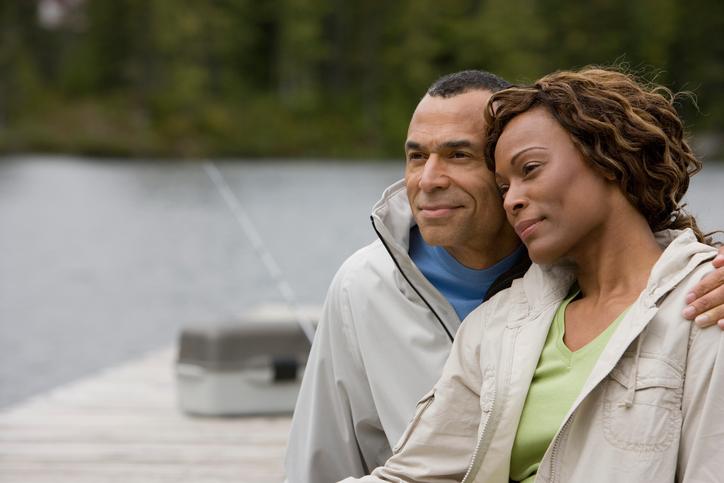 A Parkinson's disease (PD) diagnosis is life-changing, but it doesn't have to keep you from living your best life. If you are newly diagnosed, you are not alone. The Parkinson's Foundation is here to assist and empower you at every stage to ensure you continue living well.
This article is based on a Parkinson's Foundation Expert Briefings webinar "Newly Diagnosed: Living Your Best Life with Parkinson's" by Jenna Iseringhausen BSN, RN, Marlene and Paolo Fresco Institute for Parkinson's and Movement Disorders, NYU Langone Medical Center, a Parkinson's Foundation Center of Excellence.
How Parkinson's is Diagnosed
There is no specific test for Parkinson's disease. Doctors look at a person's symptoms and history, and may use various tests to make a diagnosis. A person must have two of these main movement or motor symptoms to be considered for a PD diagnosis:
Just as each person with PD is unique, so is each person's Parkinson's disease experience. Possible non-movement symptoms (some of which can occur years before a diagnosis) can include:
The Weight of Change
For some, a PD diagnosis is a relief ― an explanation for ongoing changes or symptoms. For others, it can take an emotional toll, both on the person with Parkinson's and their loved ones.
Take time to acknowledge your feelings and to address any mood changes. Parkinson's disease itself can affect you physically and can cause depression, anxiety or apathy. Take control of the things you can. Enlist the help of loved ones. Minimizing worry and building support can boost your well-being.
When you're ready, the Parkinson's Foundation recommends 5 steps you can take throughout your journey to support optimal living.
1. Set and Prioritize Goals
Start small. Take time to think about how you want to live. Consider any obstacles standing in the way. Set specific, achievable goals to start working toward meaningful change in your life. Enlist loved ones or friends to help you.
As you determine and master smaller, individual goals, reward yourself for your commitment. Continue to build off of your achievements.
2. Talk About It
Communication is key to well-being for people living with Parkinson's and their care partners. Finding someone you can each to talk to about how you're feeling is vital. It can also be the first step in building community and outside support.
Family and friends, community or spiritual groups, and even people who share a hobby can be potential sources of assistance and support. One way the Parkinson's Foundation community connects is through online PD Conversations discussion groups. These include the Newly Diagnosed and Caregiving forums.
3. Create Healthy Habits
Establish healthy habits early, so it becomes part of your daily routine. Healthy eating that incorporates good nutrition can improve medication delivery and ease symptoms. Research shows a Mediterranean diet (emphasizing plant-based staples and healthy fats, while minimizing meat) can improve health. 
Create a regular sleep schedule and bedtime routine to ensure restful sleep, which boosts mood. Try to maintain dental hygiene. Parkinson's can affect mouth, teeth and jaw health. Brush teeth twice a day, floss, rinse frequently and increase hydration.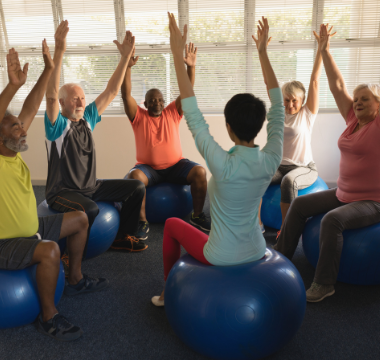 4. Be Active
Physical activity can improve many PD symptoms and may also offer neuroprotective benefits. Data shows exercise is important to well-being in PD.
Embrace vigorous exercise early on to improve mood, movement, balance and walking speed.  Exercise can also benefit sleep and relieve constipation. Choose an activity you love that includes stretching, aerobic and strength activities.
5. Find an Expert
Seek a neurologist, a doctor who works with brain and central nervous system conditions such as Parkinson's. If possible, find a movement disorder specialist ― a neurologist with additional training to treat people with Parkinson's at every stage.
These experts can often recommend other PD specialists ― nurses, social workers, occupational or physical therapists and speech-language pathologists. A comprehensive care team approach to treatment ensures a high quality of life. Also known as palliative care, this team building begins at diagnosis, enlisting specialists ― as needed ― who communicate with each other to treat Parkinson's changing physical, emotional, social or spiritual needs.
Get Started
Living well with PD is possible. Incorporating these five steps, in any order, will empower you to live your best life. Relying on medically diverse allied care specialists to help manage your PD symptoms will ensure a high quality of life.
The Parkinson's Foundation is here for you. Visit the New to Parkinson's section of our website to learn more and order the Newly Diagnosed kit or contact our free Helpline at 1-800-4PD-INFO (1-800-473-4636).