Raise Awareness
6 Essential Tips for the LGBTQ+ Parkinson's Community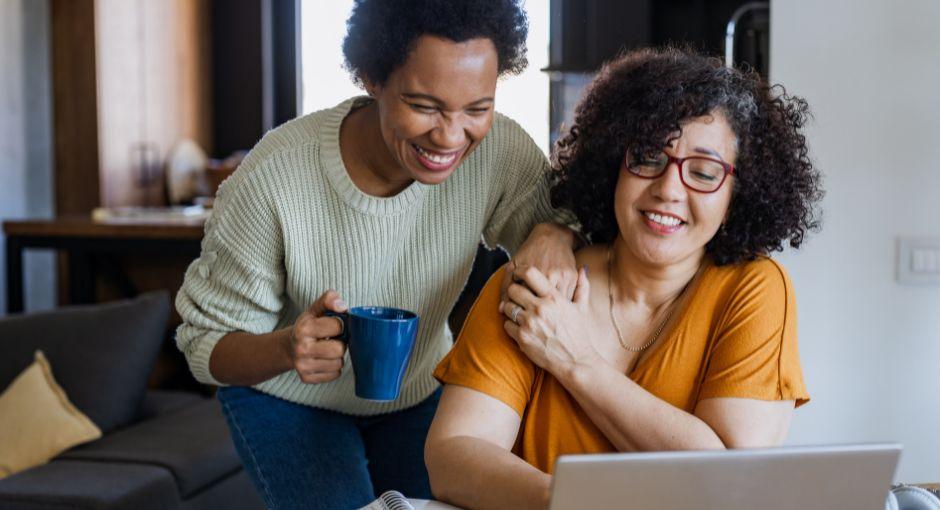 When it comes to Parkinson's disease (PD), members of the Lesbian, Gay, Bisexual, Transgender, Queer or Questioning and other sexual identities (LGBTQ+) community are more likely to face unique challenges when seeking health care and treatment. Read on to learn how PD affects the LGBTQ+ community and tips for living well.
1.  Assess your thoughts and feelings.
Stigma and discrimination against people in the LGBTQ+ community is an ongoing problem that may hinder individuals in the community from seeking care for health issues, including Parkinson's. Research shows that members of the LGBTQ+ community are less likely to tell doctors if they are in a same-sex marriage or partnership out of fear of discrimination, and 50% of the transgender community reports being previously mistreated by medical providers.
Know there are resources available to support you. Our partner, SAGE, provides advocacy and services for LGBTQ+ elders to help you seek the care you need. 
LGBTQ+ & Parkinson's
Learn more about care concerns, research, mental health and more when it comes to the LGBTQ+ Parkinson's community.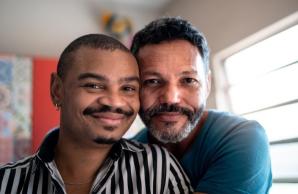 2.  Find a Parkinson's doctor you trust.
Trust between a doctor and patient is an essential aspect of quality, comprehensive care. Remember it is always a voluntary, personal choice to disclose your sexual orientation and/or gender identity to your healthcare providers.
For advice on how to navigate this discussion:
For all people with Parkinson's, it is important to share any non-PD health-related issues with your care team. This information can help facilitate your future care plan and adjust PD treatments as needed with interdisciplinary care.
For transgender individuals receiving gender-affirming hormones, you may want to discuss your hormone therapy with your doctor. Testosterone has not been found to affect Parkinson's symptoms, but the effects of estrogen are inconclusive.
3.  Prioritize your mental health.
Research shows that LGBTQ+ people experience higher rates of anxiety, depression and body image issues compared to the general population. Anxiety and depression are also Parkinson's symptoms, so prioritizing mental health is essential for LGBTQ+ individuals in the PD community.
Find a support system that works for you:
4.  Stay social.
People with Parkinson's often experience isolation due to intrusive symptoms. Isolation can be even more common for LGBTQ+ individuals living with PD, who are more likely to be estranged or disconnected from their biological family.
Here are some ways to stay connected:
Find an LGBTQ+ support group near you. If no in-person options are available, try joining a virtual group.
Use our Guide for Support Group Leaders to start your own support group.
Read about one of our community grant recipients, "Parkinson's Pride," to learn how social interaction can help you live well with PD.
5.  Engage in research.
The LGBTQ+ community is underrepresented in Parkinson's research at all levels including clinical, epidemiological and translational. Of the limited studies conducted, researchers have found that discrimination and stigma are barriers to accessing care. Additionally, 33% of older members of the LGBTQ+ community report experiencing stigma from doctor, leading to medical mistrust.
To improve treatment and access to care, there need to be more representative efforts to include LGBTQ+ people in Parkinson's research and population studies. Explore ongoing PD research opportunities.
6.  Find a LGBTQ+ friendly healthcare institution.
Finding a healthcare provider you feel comfortable and safe sharing personal information with is vital. Many doctor's offices provide LGBTQ-friendly language or signs as visual affirming cues to make you comfortable.
The Gay and Lesbian Medical Association provides a directory of health care providers for those seeking LGBTQ+ friendly health professionals. You can also call our Helpline at 1-800-4PD-INFO (1-800-473-4636) for answers to specific Parkinson's questions, local referrals and more.
Learn more about the LGBTQ+ Parkinson's community.