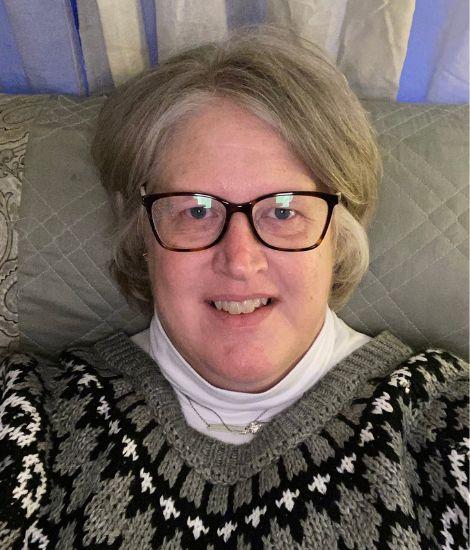 People with PD
Nikki Louiselle
"Shake it off. You've got this. Just shake it off."
My parents were athletes. My younger sister and I were athletes. My kids are athletes.
"Just shake it off" is a phrase I grew up hearing all the time. If I had a bad inning in the pitcher's circle, my dad and mom were right there saying, "Nikki… shake it off. You got this." Rough night on the hardwood when my shots just weren't dropping? "Get out of your own head. Just shake it off and be ready to work harder the next game."
Now I hear those same words coming out of my own mouth. They come out sounding an awful lot like my mother's voice. Tough at bat? "Shake it off, Mason. Watch the change-up." "Ellie, you've got this. Just shake it off and be ready for the next play." These words have become our family philosophy: "Just shake it off!"
On November 7, 2017, the words "just shake it off" took on a new meaning in a non-athletic way. On that day, with my husband at my side, I heard words that I was completely unprepared for; words that weren't even on my radar. "You have Parkinson's disease". Parkinson's disease (PD)? But I'm only 45 years old. I don't have that. That's what my grandpa had when he was old, not me.
However, as with almost any other medical diagnosis, age is just a number. Parkinson's didn't care that I was only 45 or that I had four amazing, beautiful, energetic and extremely busy teens to keep up with. Parkinson's didn't care that I had a job I completely adored and took great pride in going to every day. Parkinson's. Didn't. Care.
It was clear that I was going to need to shake it off, work harder and get back out there. How funny is it that the girl with the saying of "just shake it off" was diagnosed with Parkinson's disease?
I walked out of the neurologist's office that day with my diagnosis and nothing else. No information, no resources, no place to start. For an information-seeker like myself, the absence of learning materials only added to the fears that were already mounting. I couldn't relate to my new diagnosis, and no one in my immediate circle could either. Parkinson's had brought on physical challenges like shaking, muscle weakness, stumbling, extreme fatigue and loss of words. There were emotional challenges as well — tears, anger, depression, fear and loss of pride.
As I began researching, reading, and learning more about Parkinson's disease (specifically young-onset Parkinson's disease), I discovered the Parkinson's Foundation. The information on the website was easy to find, easy to sort through, and discussed Parkinson's disease in a way that felt real but less frightening.
The resource kits available through the Parkinson's Foundation have helped me stay organized and manage my PD. I ordered the Newly Diagnosed kit shortly after my diagnosis, and I am fortunate to have an Aware in Care kit in my home to take with me if I am ever hospitalized or in need of emergency care.
My main outlet for coping with Parkinson's is writing. I always loved to write, but life got busy and then came PD. When I was lost and needed help, I started therapy. My therapist suggested I start writing again, to get my thoughts out of my own head. I started a blog titled, of course, "Just Shake It Off." On my blog, I continue to share my story as well as statistics, resources, and videos available through the Parkinson's Foundation.
You are not alone. Explore our PD Library for Parkinson's resources.
More Stories
from the Parkinson's community