Tips for Daily Living
Tips for Aging Actively with Parkinson's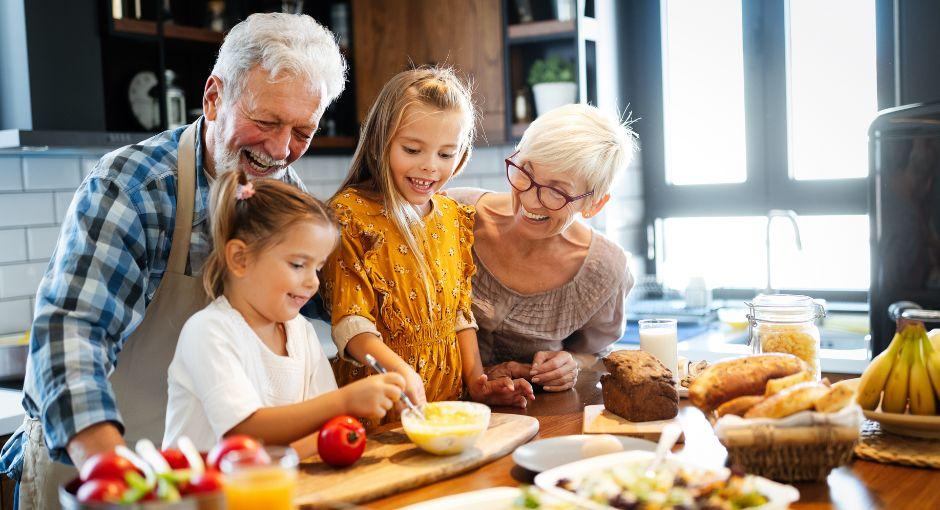 Learning to live with Parkinson's disease (PD) symptoms can be a challenge that requires approaching activities of daily living differently. Living well with Parkinson's is possible, but it requires comprehensive care and support. One strategy for living well with PD is through the practice of active aging.
What is active aging?
Active aging means going through the different stages of life in a way that promotes overall wellness, including physical wellness, mental wellness and emotional wellness. Practicing active aging is a great way to maintain your health and celebrate your current stage of life.
Active Aging with PD Progression
Although every person living with Parkinson's experiences symptoms and progression differently, there are standard stages of PD. Stages of Parkinson's are an outline of the common changes people can experience as Parkinson's progresses.
These stages may help people living with PD and their loved ones process the changes and progression of Parkinson's. PD can feel unpredictable but having an idea of what might come next can help a person living with Parkinson's practice active aging.
Read more about the Stages of Parkinson's
How to Practice Active Aging
Active aging is a unique experience for each person, but we have a few ideas to get you started. It is important to make active aging work for you, whether you are a person living with Parkinson's, a care partner or someone who is interested in aging actively. Here are some tips for how to practice active aging:
Get Active
Exercise can be a fun way to strengthen your body. Consistent exercise can improve your overall health.
Work out at home: check out our Fitness Fridays for expert-led, on-demand workouts from boxing and dancing to yoga and balance exercises.
Try a new class: call our Helpline at 1-800-4PD-INFO (1-800-473-4636) to find a nearby PD-tailored exercise program near you.
Eat a Balanced Diet
Nutrition is an important part of health. There is no specific diet created for people living with PD, but it is important to balance your diet with grains, vegetables, fruits and protein-rich foods. Read our article on Diet & Nutrition to learn more about eating well with PD.
Try to Improve Your Sleep
Healthy sleep helps your overall health. People living with Parkinson's may experience changes in sleep and sleep disorders. Listen to our audiobook Sleep: A Mind's Guide to Parkinson's Disease and talk to a doctor about how to improve your sleep.
Work Out Your Mind
Doing something that you find interesting can help you enjoy life and stimulate your mind. People with PD may experience memory and cognitive changes. These PD symptoms can be incredibly frustrating, so be sure to stimulate your mind in ways that are enjoyable and relaxing, such as practicing hobbies.
Build Your Care Team
Your care team is a group of medical professionals that help you manage your PD. It may take time to build your care team, but trained professionals can support you in your active aging through complementary therapies.
Find Support
You are not alone. As you continue to experience the changes of PD, build the support system that works for you. Here are some ideas:
Make standing plans to talk to friends and loved ones.
Find a support group that works for you.
Commit to finding a mental health counselor you trust.
Use our In Your Area feature to locate resources near you.
Join an online network of support with PD Conversations.
The Parkinson's Foundation is here for you. Reach our Helpline at 1-800-4PD-INFO (1-800-473-4636) or Helpline@Parkinson.org for answers to your Parkinson's questions and referrals to local wellness classes and support groups.