Tips for Daily Living
7 Helpful Tips for Finding Your Ideal Mental Health Counselor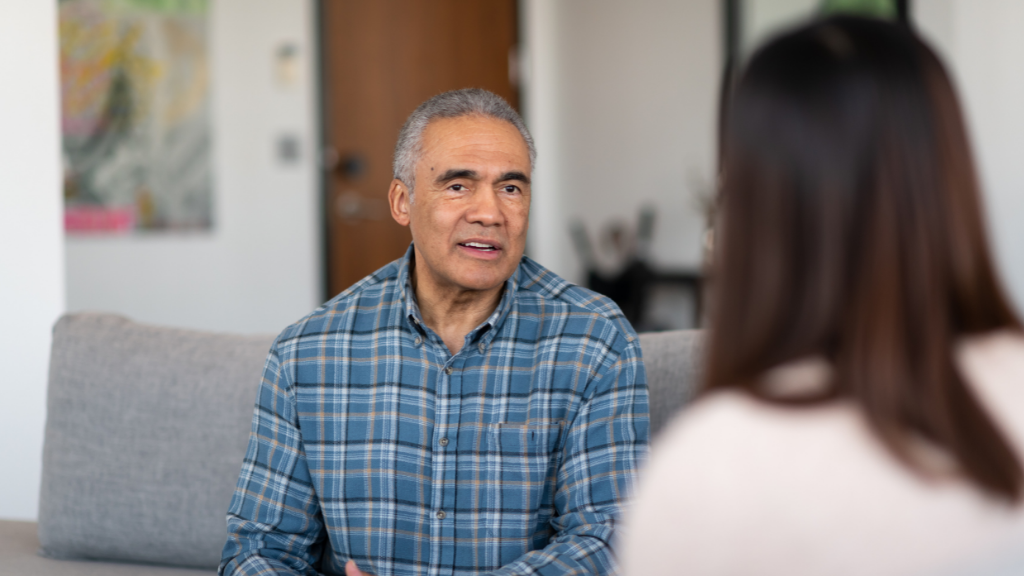 You have decided to look for a mental health counselor. Where do you begin? What type of counseling is right for you? Are there counselors who understand Parkinson's disease (PD)? The following six tips may help you feel more informed as you start your search and begin counseling.
1. Some counselors will be a better fit for you than others.
Counseling and psychotherapy (talk therapy) can be offered by a variety of mental health professionals. They can include counselors, psychologists, clinical social workers, chaplains, marriage and family therapists — it can be overwhelming to make sense of all these different titles. While there are differences in their training and approach, all of them can be suitable choices.
Think about what is most important to you when considering your options. Here are some questions that can help you narrow down your search:
Do they accept your insurance or are their services affordable for you?
Are their hours and location convenient?
Can you meet with them in-person or virtually?
Do they specialize in helping clients in your age group and with similar concerns?
Do you get the impression they will be affirming and competent to support you?
If you have access to many counselor choices, perhaps you could meet with a few different ones until you find a good fit. If your options are limited, the counselor you partner with should at least be someone who helps you feel safe and respected, heard and validated, empowered and acknowledged as the expert you are in your own life.
2. Finding a counselor well-versed in Parkinson's can be challenging.
It is natural to want your counselor to be familiar with Parkinson's, especially if the reason you're seeking support is related to PD. Consider turning to the PD community for recommendations. Ask other people with PD, your healthcare team, support group facilitator, or exercise class instructor if they know of counselors who are familiar with PD.
Keep in mind that many counselors are offering services virtually these days, which can expand the options available to you if a counselor is located too far from home.
3. Partnering with a counselor who isn't familiar with Parkinson's can still be worthwhile.
If you cannot find a counselor who is knowledgeable about PD, consider looking for a counselor that has supported clients with challenges common to PD, such as: adjusting to life with a chronic illness, navigating life transitions, and coping with depression, apathy, anxiety and grief.
Counselors strive to understand important elements of their clients' lives, so it is likely any counselor you see would be open to learning more about PD. Ask yourself, "What do I want to be sure my counselor understands about Parkinson's?" If you want to guide them to information about PD, this list of resources may be a good place to start.
4. Remember your experience is unique, no matter how much the counselor knows about Parkinson's.
Explain that since Parkinson's affects everyone differently, you would like to describe what PD looks like for you. Consider sharing with the counselor how life has changed since your diagnosis, what your range of motor and non-motor symptoms are and how you manage them. Describe how PD has impacted your identity, relationships, outlook and day-to-day life.
Try making a list of why you are seeking counseling and what you hope to gain from the sessions, so they understand your needs and priorities. If making a list feels too overwhelming, try not to be discouraged — the counselor can help you sort out your concerns and goals.
5. You are not limited to talk therapy when you engage in counseling.
Some counselors are specially trained to offer mental health therapy using movement, music or art. Partnering with a dance/movement therapist, music therapist or art therapist offers you a creative way to engage in counseling — and you don't need to be a good dancer, singer, or artist to do it!
Often these therapists sub-specialize to work with specific age groups and in certain settings, or with clients who have a specific type of need or concern. The links above will connect you to provider directories.
6. Find your ideal therapist online.
Utilize OnlineTherapy.com to find your ideal therapist -- from anxiety specialists, to relationship counseling, social workers, sex therapists and more. Find a therapist who practices online and can provide counseling straight to your device. The website also features the ability to match you with a therapist and search for in-person options.
7. There are many places to look for a counselor.
Options to help you find counselor recommendations may include:
Deciding to partner with a counselor is a brave step toward prioritizing your mental health and overall well-being.