Tips for Daily Living
12 Ways to #SummerOn with Parkinson's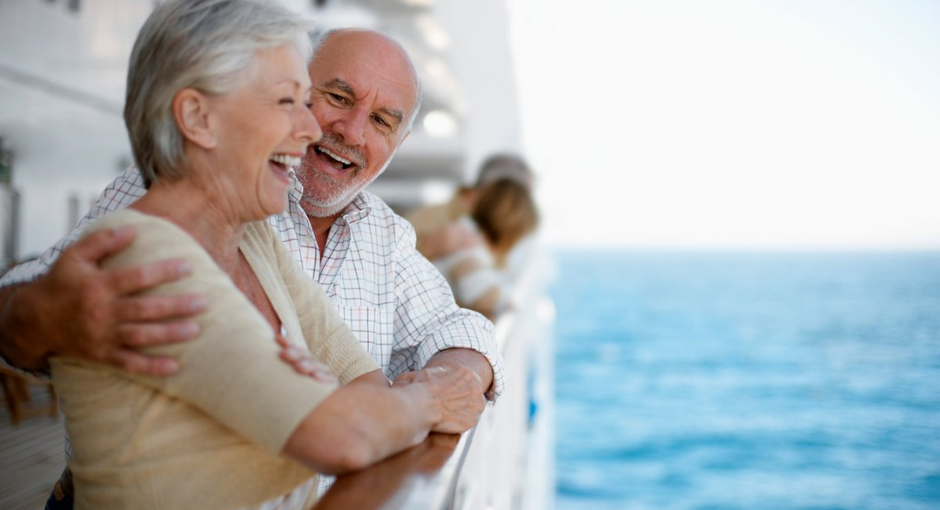 With Parkinson's disease (PD), we know how challenging it can be to manage "off" times. That's why it is important to seek out more of what helps us feel "on." Let's dedicate this summer to trying new things, being grateful to those around us, creating heartfelt memories and doing what makes us happy.
This summer, we challenge you to try every item on this list to find new activities. Join us on Facebook to follow our month-long summer challenge and #SummerOn with the Parkinson's Foundation. This article is part one of a two-part series. Check out part two of Tips to #SummerOn here.
1. Learn something new and share it with your friends and family.
It is essential to learn as much as you can about Parkinson's so you can be your own best advocate. Our PD Library is a wonderful way to start or build on your knowledge. Visit Parkinson.org/library for an extensive and free collection of books, fact sheets, videos, podcasts, and more.
2. Make a list of the things you are good at.
Practice being grateful. Recall or write down things that you do well. A little self-love can go a long way in improving our mood. Learn more about Parkinson's and mood by reading Mood: A Mind Guide to Parkinson's Disease.
3. Give someone a hug.
Keep socially active and get involved. People who maintain friendships are less likely to experience depression, loneliness, low self-esteem and problems with eating and sleeping. Embrace a loved one today or send a virtual hug.
4. Enjoy Nature.
Spend some time outdoors. It may not even feel like a workout to the nature lover. Research has shown that walking in nature can help with depression and anxiety, which are two common non-motor symptoms for people living with Parkinson's disease.
5. Try our guided meditation video.
Mindfulness is a practice that can be used as both a coping and prevention strategy. Whether you have two minutes or 20, mindfulness meditation can help you reduce your stress and pain. Check out our meditation video, guided by our Helpline specialist Paula Wiener, MSW, LCSW.
6. Listen to your favorite song.
People living with Parkinson's may find moving around does not come as naturally as it once did. Music can help! Music can boost our productivity during an exercise class and help counter a freezing episode by providing a rhythmic beat to step to. Research also suggests that music therapy can reduce bradykinesia. Listen to some of your favorite tunes for some motivation.
7. Try a new recipe or diet.
There is evidence that the Mediterranean diet may help reduce blood pressure and cardiovascular disease. Emphasizing plant-based staples and healthy fats, while minimizing meat, can improve health. 
8. Become a Parkinson's Champion.
When we donate to a cause we care about, we activate parts of the brain associated with pleasure, social connection and trust. Support our mission to make life better for people with Parkinson's by hosting a do-it-yourself fundraiser as a Parkinson's Champion. Need a summer theme? Try an ice cream social, movie night, luau or clam bake.   
9. Register for your local Moving Day.
Moving Day is more than just a walk. It is a movement for change — increasing awareness, funding and understanding of a disease that affects so many of our family and friends. With 39 walks taking place around the country in 2018, we encourage you to register for a Moving Day event near you!
10. Write your My PD Story.
My PD Stories are inspirational and provide readers with hope. What can you share with others that will help them keep moving forward? You can write about any aspect of Parkinson's that you feel comfortable sharing. Submit your My PD Story today and tell us what challenges you have overcome and what keeps you happy, healthy and hopeful.
11. Try a new exercise.
Did you know that exercise can change the brain and have a positive impact on Parkinson's symptoms? The Parkinson's Outcomes Project found that people with PD who engaged in at least 2.5 hours of exercise a week had a better quality of life than those who didn't exercise at all or started exercising later. Learn more about exercise and its effect on our brain.
12. Listen to a new podcast.
Our podcast "Substantial Matters: Life and Science of Parkinson's," is available for listeners to subscribe, stream or download. Every episode features a PD expert discussing a range of Parkinson's topics, including research, medication, exercise, nutrition and more. Listen or subscribe now.
Want even more tips and great resources at your fingertips? Check out part 2 here and follow us on Facebook for year-round tips, resources and information!