Tips for Daily Living
Even More Ways to #SummerOn with Parkinson's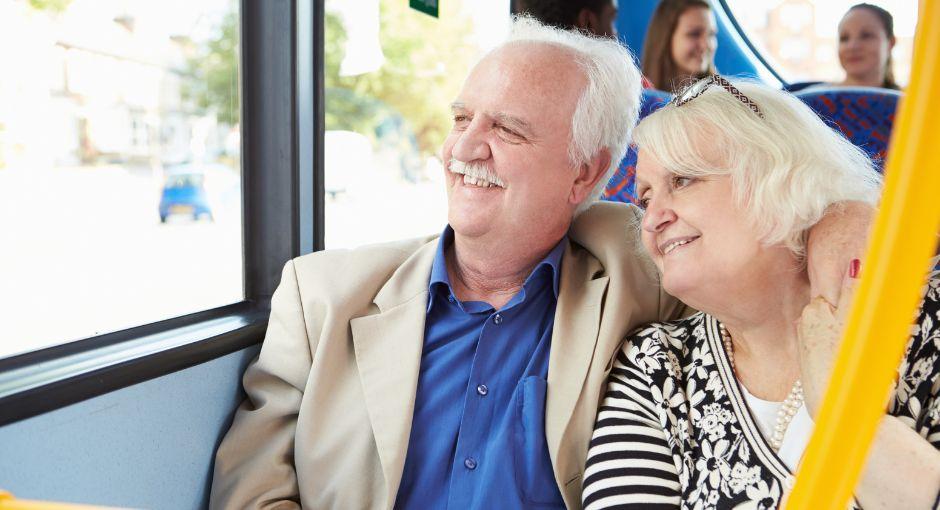 With Parkinson's disease (PD), we know how challenging it can be to manage "off" times. That's why it is important to seek out more of what helps us feel "on." Let's dedicate this summer to trying new things, being grateful to those around us, creating heartfelt memories and doing what makes us happy. This summer, we challenge you to try every item on this list to find new activities. Join us on Facebook to follow our month-long summer challenge and #SummerOn with the Parkinson's Foundation.
1. Catch up with an old friend.
Staying social helps retain cognitive sharpness. Make this the summer you meet new folks at a support group or reach out to that friend you've been meaning to catch up with. Our community is active, supportive and always growing! Search for upcoming events in your area.
 2. Subscribe to our eNewsletter.
Get the latest news on Parkinson's treatments, research and other updates. Expand your knowledge about PD. Sign up now.
3. Watch or participate in one of our webinars.
Whether you are living with Parkinson's, are a caregiver or a healthcare professional, we have a webinar for you. Learn more about PD symptoms, progression, treatments and management during our live webinars or watch one of more than 40 recorded past webinars at your convenience. Register for our Expert Briefings.
4. Remember old jokes or look up some new ones.
Keeping a sense of humor can help beat anxiety. Watch a funny video or read something that makes you laugh every day. Share a joke with a friend or the cashier at the grocery store.
5. Eat your favorite meal.
Have you or your loved one experienced weight loss since being diagnosed with Parkinson's? Maintaining a healthy weight is key to living well. Enjoy some of your favorite foods today, but always in moderation. Learn more about weight loss and PD.
6. Write down a meaningful quote.
Start your day with a positive message to boost your mood and enhance thinking! Write down your favorite quote and place it somewhere you can see every day. The Parkinson's Outcomes Project found that mood, depression and anxiety have the greatest impact on health for people with PD — even more than motor symptoms. Learn more about mood and other ways to elevate yours with our fact sheet.
7. Plan a trip.
Summer means vacation time — a chance to reset and renew. Traveling with Parkinson's means extra challenges to consider before hitting the road.
8. Tap into your creative side.
Art activates our imagination, creativity and memory. The combination of colors and figures stimulate your brain by improving memory and concentration. Learn how Leo Narcisse Robichaud uses art as his therapy and bring out your creative side today.
9. Invite a friend to coffee.
Staying social has been proven to help retain cognitive sharpness. Surround yourself with people who make you laugh and smile or make new friends at Parkinson's groups. Learn more about how to fight isolation.
10. Get better sleep.
Sleeping is essential for our body and our mind to function properly. Unfortunately, problems with sleep and alertness are common in Parkinson's. Read our online sleep book with tips and information that will help you rest.
11. Start a daily journal.
Practice your handwriting by keeping a journal. Small, cramped handwriting (called micrographia) is a characteristic of Parkinson's. There are strategies that can make writing more comfortable for you, including writing a few sentences every day in a journal. Learn some techniques for managing micrographia now.
12. Watch your favorite movie.
Make time for activities you can enjoy with your loved one outside of care. Catch a new flick or rent a classic.
13. Treat yourself.
The benefits of massage therapy are recognized by many people with Parkinson's and caregivers alike. Some of its benefits include improvement in sleep, reduction in rigidity, tremor and anxiety.
Want even more tips and great resources at your fingertips? Join us on Facebook for year-round tips, PD-related resources and information.