Advancing Research
Parkinson's Foundation Shares Six Study Findings at MDS Virtual Congress 2021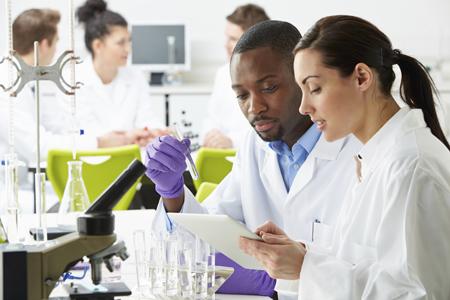 Every year, the top neurologists, researchers and experts around the world join together to discuss the latest research and treatments in the Parkinson's disease (PD) field at the MDS Virtual Congress 2021 hosted by the International Parkinson and Movement Disorders Society. This year, the Parkinson's Foundation presented six key findings in research, care and education at the international congress.
During the congress, which took place virtually from September 17 to 22, the Foundation's PD GENEration: Mapping the Future of Parkinson's study received the special honor of "Top Abstract" and was invited to attend a live panel discussion during the congress.
Below are the six research, care and education findings the Parkinson's Foundation presented:
Providing Genetic Testing and Genetic Counseling to the Parkinson's Disease Community: The PD GENEration Pilot Study Experience

Genetic testing for Parkinson's is not routinely offered as part of standard care, however it can empower people with PD and their care team to improve care. Importantly, better understanding genetics can lead to PD breakthroughs and better treatments. Selected as a "Top Abstract," this pilot study sought to determine if offering genetic testing and counseling through the PD GENEration study to people with PD is feasible in the U.S.
The study found that:
Regardless of whether genetic counseling was provided by a clinician or a certified genetic counselor, study participants were highly satisfied with receiving genetic testing and counseling.
Satisfaction rates were equally high among people with and without genetic markers of PD.
There is strong interest within the PD community to receive genetic testing, supporting the expansion of PD GENEration to increase enrollment.
Authors: L. Cook, J. Verbrugge, J. Schulze, T. Schwantes, A. Chan, J.C. Beck, A. Naito, A. Hall, K. Marder, M. Nance, M. Schwarzschild, T. Simuni, M. Wills, R.N. Alcalay
Implementing Systematic Screening and a Treatment Algorithm for Depression in Parkinson's Disease
Depression is a common symptom of PD that often goes untreated. This study aims to boost quality of life for those living with Parkinson's and depression by finding a way to address the unmet need of updating clinical practices to improve care and screen for depression. Current practices among neurologists who treat people with PD do not typically involve treatment for depression. This two-year study aims to determine the feasibility of incorporating depression screening for neurologists at five Parkinson's Foundation Centers of Excellence.
Authors: C. Marras, A. Naito, J. Beck, R. DeLeon; M. Neault, A. Allen, E. Nelson, S. Luo, S. Mantri, D. Weintraub
A New Phase of the Parkinson's Outcomes Project Registry Study
The Parkinson's Outcomes Project, a study tracking and monitoring the care of people with PD over time at select Parkinson's Foundation Centers of Excellence across four countries, marked a new phase in 2021. The study sought to include participants who increase the diversity of both study population demographics and the diversity in the PD clinical stages.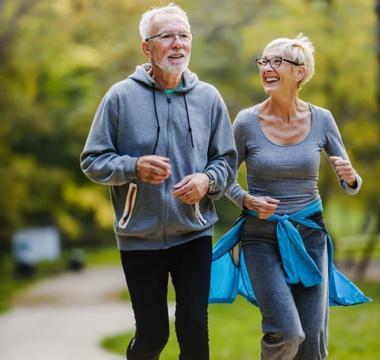 The study will newly collect data from:
Underserved and underrepresented racial groups
People with Young-Onset Parkinson's disease (YPOD)
People diagnosed before the age of 50
Early and late-stage PD
People who have lived with PD for more than 10 years
The study also aims to provide genetic testing to all participants to better understand the causes of PD. Overall, these efforts will help address crucial gaps in PD research and will lead to improvements in care.
Authors: A. Naito, M. Neault, R. DeLeon, J. Beck, A. Ramirez-Zamora, N. Dahodwala, M. Rafferty, S. Luo, T. Davis, C. Marras
A Pandemic Care Partner Summit: Online Program Helps Parkinson's Care Partners Take Positive Actions
The Parkinson's Foundation Care Partner Summit | Cumbre Para Cuidadores was held virtually in 2020 in the height of the COVID-19 pandemic. After the event, registrants completed a survey where they were asked what positive actions they took since watching the summit, and which of their loved one's PD symptoms has been most challenging for them as a care partner.
The study found that:
94% reported at least one positive action, 79% reported at least two, and 53% reported at least three.
67% reported talking to the PD doctor about cognition or mental health
57% reported practicing more patience and compassion with their loved one
53% reported scheduling time for self-care
When asked about the most challenging symptom for the care partner, 17% reported cognitive changes, while 16% reported speech and swallowing problems. At 14%, the third most challenging is mental health — a grouping of apathy, anxiety and depression.
Authors: Dianne Perret, Courtney Malburg, Annie Wallis
Pathway to Parkinson's Exercise Education Accreditation Competencies for Exercise Professionals and Exercise Education Programs
Despite the important role played by exercise professionals, there are no unified guidelines or procedures in place to ensure competence of exercise professionals working with people with Parkinson's. This makes it difficult for people with Parkinson's and healthcare providers to evaluate the safety and effectiveness of programs and instructors.
Key takeaways include:
Our objective was to develop criteria for Parkinson's exercise educational programs by adhering to new standards of Parkinson's exercise education.
The competencies are being used to develop a pilot accreditation program to help reduce unwanted variation in Parkinson's exercise education.
This pilot project aims to determine the feasibility of a Parkinson's Foundation accreditation for Parkinson's exercise education programs.
Ultimately, the aim is to create a standard for exercise professionals to competently work with people with PD and ultimately improving the quality of life for those living with PD.
Authors: Miriam Rafferty, Lisa Hoffman, Terry Ellis, Todd Galati, Adrian Hutber, Francis Neuric, Megan Feeney
Care Partners in Parkinson's: Who calls the Parkinson's Foundation Helpline and Why?
In this poster, the Parkinson's Foundation Helpline highlights the top reasons care partners contact the Helpline. The study assesses gender differences in the reason for calling or emailing and the time since diagnosis, for a five year period between 2016 to 2021.
Key findings include:
Of the 14,186 first-time Helpline callers and emailers, 48% were a spouse/partner and 33% were an adult child. This study focuses on spouses/partners.
People call the Helpline for many different reasons, and there were no major differences in spouse/partner reasons for contacting the Helpline or for the type of referrals.
Nearly 82% of spouse/partner Helpline inquiries were regarding men with Parkinson's, despite men accounting for 60% of Parkinson's cases.
Spouses/partners of women with PD are mostly male, and they are contacting the Helpline less compared to female care partners.
Because male spouses/partners are contacting the Helpline less often than female, this study suggests a need for increased outreach toward male spouses/partners to help male care partners gain information and resources to support their caregiving. This would have a positive impact on the well-being of women with PD.
Authors: Anna Hedges, Sharon Metz, Linda Pituch, Jill McClure, Dianett Ojeda, Colleen McKee, Amanda Janicke, Tracie Via, Megan Feeney, Adolfo Diaz
Stay up to date with the latest Parkinson's Foundation programs, research and happenings in our Parkinson's Today blog.