Raise Awareness
Meet Our Volunteers Making Life Better for People with Parkinson's
Every Parkinson's Foundation volunteer helps us make a difference in the lives of people with Parkinson's disease (PD). This year, we celebrated our top volunteers with a prestigious national award. Meet our 2023 National Volunteer Awardees and let their empowering stories inspire you.
Paul Oreffice Volunteer of the Year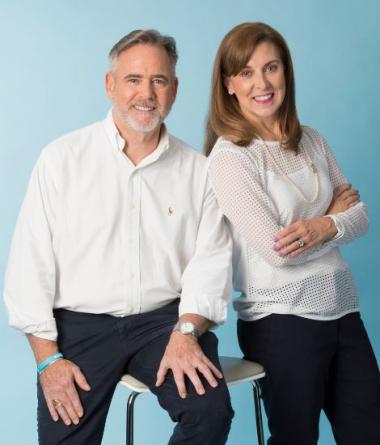 Jim Morgan
Florida Chapter
Jim was diagnosed with Parkinson's disease 16 years ago. Shortly after, he found the Parkinson's Foundation. Since his first encounter, Jim has been continuously involved with the Foundation and is a leader in helping us fulfill our mission to make life better for people living with Parkinson's. He demonstrates the selfless and valuable contributions that volunteering makes to our community. He has made a substantial impact, not only in his own community but on a national scale.
"To be associated with an organization that is truly making a difference in people's lives every day is an honor and a privilege. I am sincerely honored and humbled to be selected as this year's Paul Oreffice Volunteer of the Year."
---
Rising Star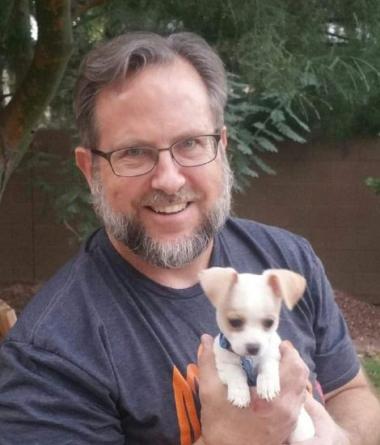 Mark Milow
Southwest Chapter
Mark is a Parkinson's Foundation Ambassador and a member of the Southwest Advisory Board. After being diagnosed with young-onset Parkinson's, he has made a dramatic initial impact in the Parkinson's community and goes beyond what is expected to help the Foundation reach more people. He is passionate about helping the Foundation make a long-term impact.
"I am truly honored and humbled to receive such an award! Especially when so many people are working to raise awareness and to help people with Parkinson's across the country. I wouldn't receive an award like this without the love and support of my close friends and fellow "Parkies" who inspire me with their strength and who help lift me up when I need it."
---
Top Fundraiser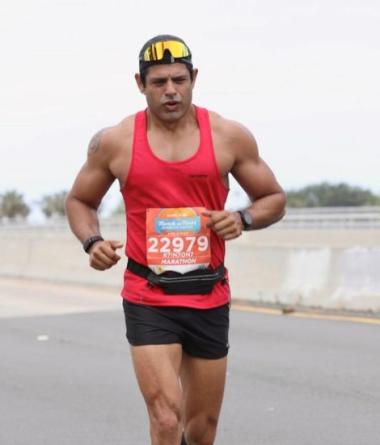 Karan Rai
Rocky Mountain Chapter
Karan raised more than $80,000 as a Parkinson's Champion upon completing the elite World Marathon Challenge this year. That's seven marathons in seven continents in seven days.
"In part, it is to test myself and my boundaries mentally and physically. More importantly, it is to raise awareness and funds for Parkinson's Foundation and to honor my dad, who has been living with this condition for the past six years."
His amazing accomplishment puts him among just 200 people in the world who have completed this challenge, and he was able to spread awareness as he shared his journey, appearing on several news stations. In a special moment and the culmination of all his hard work, he presented all seven finishing medals to his hero and inspiration, his father, Rajit. The funds Karan raised help the Parkinson's Foundation advance research that can lead us to a cure.  
---
Community Service Award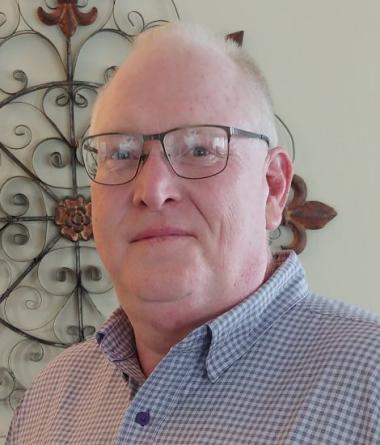 Benjamin (BJ) Bement
Gulf Coast Chapter
BJ serves the Parkinson's Foundation in numerous impactful ways — this year, he has completed more community service hours than any volunteer, coming in at 189 hours! He serves on the People with Parkinson's Advisory Council, Gulf Coast Chapter Board, as Chair of the Moving Day Baton Rouge planning committee and a Parkinson's Foundation Ambassador.
"It isn't about the number of hours; it is about the number of connections made and resources provided. I will provide as many hours as I am capable of to maximize those connections whenever and wherever necessary."
Ready to make a difference?
Discover the many ways you can help the Parkinson's Foundation. Become a Parkinson's Foundation Ambassador and volunteer in your chapter. Let us help you design your ideal volunteer experience. Email us at Volunteer@Parkinson.org.
Already a volunteer? Make sure you report your hours at Parkinson.org/Volunteer-reporting so you can be in the running for our community service award next year!