Raise Awareness
Meet Volunteers Who are Making a Difference
In honor of National Volunteer Week, we share the stories of standout volunteers who have made an impact in the Parkinson's disease (PD) community. They lend their time and expertise to the Parkinson's Foundation and help us make life better for people with Parkinson's. Meet some of our volunteers and the different ways they help!
Nancy Redkey
Community Walk
New York and New Jersey Chapter
Nancy volunteers in honor of her husband Ed who had Parkinson's disease. She is a leader for the Mid-Hudson Valley Parkinson's Disease Support Group, and each year they organize a local Moving Day Community Walk. Through this event they have raised awareness and more than $100,000 for people living with Parkinson's.
"Volunteering with the Parkinson's Foundation was not only a way to keep my husband's memory alive, but a way to give back to all those who rescued us from isolation and ignorance and inspired and supported us along the way," she said. Through volunteering, Nancy says she found a new purpose in life. "I'm inspired every day by the courage and imagination of the new friends I've made in the larger Parkinson's community, locally and nationally."
Organize a Moving Day Community Walk in your community. Learn more.
---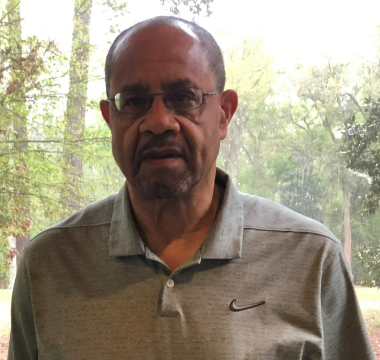 Phil Gee
People with Parkinson's Council
Carolinas Chapter
Phil was diagnosed with Parkinson's disease in 2015. Since then, he has been active through his local Rock Steady Boxing program and Moving Day events. Phil is a member of the Parkinson's Foundation People with Parkinson's Advisory Council and serves as an advisor to the Foundation. He values his role on the Council and the importance of representing the Parkinson's community in reaching priority populations.
"I started to look within my community, and I didn't really see any other African Americans who said they had Parkinson's…. the initiative I am working on now is really focused on the African American community and trying to get more knowledge out there," he said. When reflecting on the impact of volunteering for the Council has had on him, Phil said, "It's empowered me to live more and live a better life with the disease."
The People with Parkinson's Council ensures that the perspective of people living with Parkinson's is integrated into the Foundation's work. Apply today at Parkinson.org/Council.
---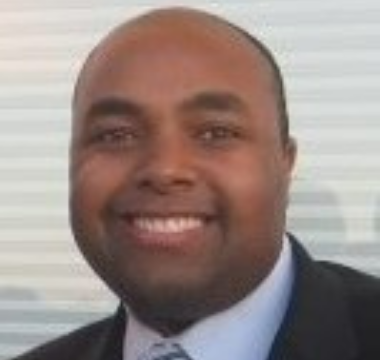 Charles Harris
Chapter Advisory Board Member
Mid-Atlantic Chapter
Charles is a volunteer leader serving on the Parkinson's Foundation Mid-Atlantic Chapter Advisory Board as well as serving as his chapter's Reach Further Campaign Chair. The Mid-Atlantic Chapter has set an ambitious goal to raise $2 million towards the Reach Further campaign to accelerate progress on Parkinson's research, improve care and increase access to quality-of-life programs.
Throughout his career, Charles has worked closely with people diagnosed with Parkinson's and their family members. "I have encouraged people with Parkinson's to reach out to the Parkinson's Foundation for support, for information, education, and simply to know that they are not alone," said Charles. "I am so glad to have the opportunity to bring this experience to my role with the Parkinson's Foundation and Reach Further."
Join us in our initiatives to advance research and expand access to care and local resources. To learn more about the Reach Further campaign and how you can make a difference, visit Parkinson.org/Reach.
---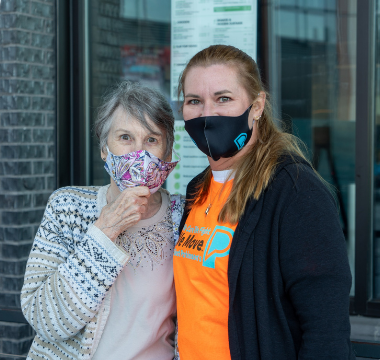 Erica Howley
Moving Day DC Committee Member
Mid-Atlantic Chapter
In 2018, Erica created a Moving Day, A Walk for Parkinson's, team in honor of her father. This year she will participate in her fifth Moving Day event as a committee member for Moving Day DC. "When I was asked to become a Moving Day committee member, I jumped at the chance to be able to help the local Parkinson's community in an even greater capacity," she said.
Erica takes pride knowing that she is carrying on her father's wishes. "He used Parkinson's Foundation resources and participated in Moving Day himself, so to be able to continue to be involved with the Foundation gives me a great deal of pride in knowing that my dad would be grateful and proud."
Find a Moving Day event near you at MovingDayWalk.org or join us virtually on May 14 for Moving Day @ Home.
---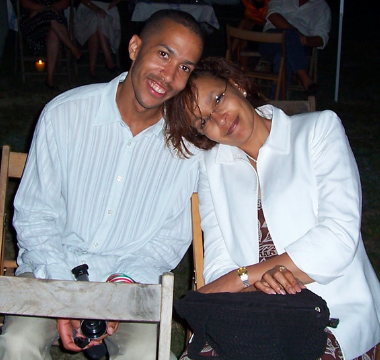 Andrew Walker
Parkinson's Champion
Midwest Chapter
Andrew is running the 2022 Chicago Marathon as a Parkinson's Champion in memory of his mother. He is challenging himself to run 26.2 miles to raise Parkinson's awareness. He has raised more than $4,500.
"In March 2021, my mom passed away after a long battle with Parkinson's and Lewy body dementia. The combination nearly silenced her already frail voice and robbed her of even the most basic movements. She may not have been able to advocate for herself, so I hope to raise awareness and funds for the Parkinson's Foundation by running in the 2022 Chicago Marathon. She's been there through all my major life moments, and she'll be with me in spirit on race day," Andrew said.
Help advance Parkinson's research when you create your own fundraiser or compete in an endurance event as a Parkinson's Champion.