Raise Awareness
Meet Our Top Volunteers Who Are Making A Difference
We are excited to recognize the accomplishments of some amazing individuals who help us make life better for people with Parkinson's disease (PD). Meet our 2022 Volunteer Leadership Award recipients and learn more about what makes them remarkable members of our community who make an impact every day.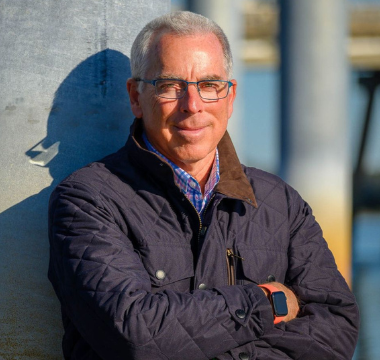 Scott Rider
Paul Oreffice Volunteer of the Year
Carolinas Chapter
Scott Rider was diagnosed with Parkinson's 16 years ago. Originally from Columbus, OH, Scott is now retired and lives with his wife Kelly in Beaufort, SC where he is an integral member of his local and the national Parkinson's community. He serves as a Parkinson's Foundation National Development Committee Member, Carolinas Chapter Advisory Board Member, and an Aware in Care Ambassador.
Volunteering empowers Scott to make a difference in the broader Parkinson's community and work as a team with his fellow volunteers. "I can say with certainty that by volunteering for the Parkinson's Foundation I personally benefit far more than I contribute… this award is really a team award made possible with the help of the Parkinson's Foundation staff and my fellow Carolinas Chapter Advisory Board Members. Together we are truly reaching further and making a positive impact on and in the lives of those in the Parkinson's community," Scott said.
He previously received the Top Fundraiser Award in 2018 and continues to be a top fundraiser for his local Moving Day and Parkinson's Revolution events. Scott is also the visionary behind the Adaptive Cottage, a collaborative project between the Parkinson's Foundation and Southern Living to design a home for people living with mobility challenges. Photo credit: Peter Vitor.
Follow Scott and Jim Morgan's journey across the country in Parkinson's Across America.
---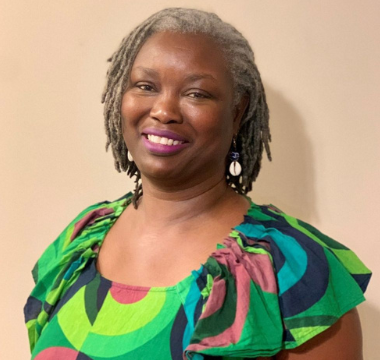 Kim Gamble
Rising Star Award
Carolinas Chapter
For 20 years, Kim Gamble has worked as a Movement Disorder Clinic Coordinator. She began volunteering for the Parkinson's Foundation in 2021 and excels in every challenge she takes on. Kim serves on the Carolinas Chapter Advisory Board, and she chaired the first-ever Parkinson's Foundation educational symposium for the African American community in February 2022. This program was so successful, it inspired similar events planned in communities across the country.
Kim thanks her fellow chapter board members for their support. "Winning this award was made possible because of the hundreds of people with Parkinson's and families that allowed me to be a part of their journey," Kim said. "I am grateful to the Parkinson's Foundation for acknowledging my work and providing a platform."
Read Kim's full story here.
---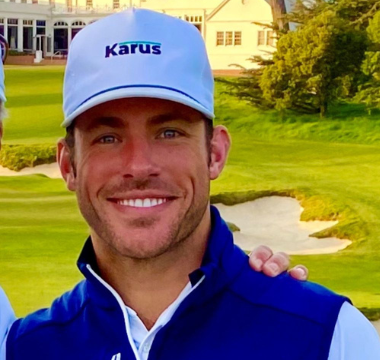 Jamie Harrison
Top Fundraiser
California Chapter
Parkinson's Champion Jamie Harrison ran the 2021 TCS NYC Marathon while raising $42,150 in 2021 to fight Parkinson's. Jamie teamed up with his sister Wendy to run their first marathon together — raising more than $70,000 — in honor of their mother, Judy Harrison who lives with PD. Judy's late parents, Jim and Janet Pangburn, also bravely battled PD, along with Jamie and Wendy's late grandfather, Dr. Charlie "Chick" Harrison, who also lived with Parkinson's and passed away just a few months after the marathon.
"The overwhelming support that friends, family, and colleagues have shown in the form of charitable contributions on behalf of our family is beyond humbling," Jamie said. "This award also belongs to them. Their donations, both big and small, are crucial in the ongoing fight to end Parkinson's disease, and we could not be more appreciative."
Support Jamie's 2022 TCS NYC Marathon run and read his full story.